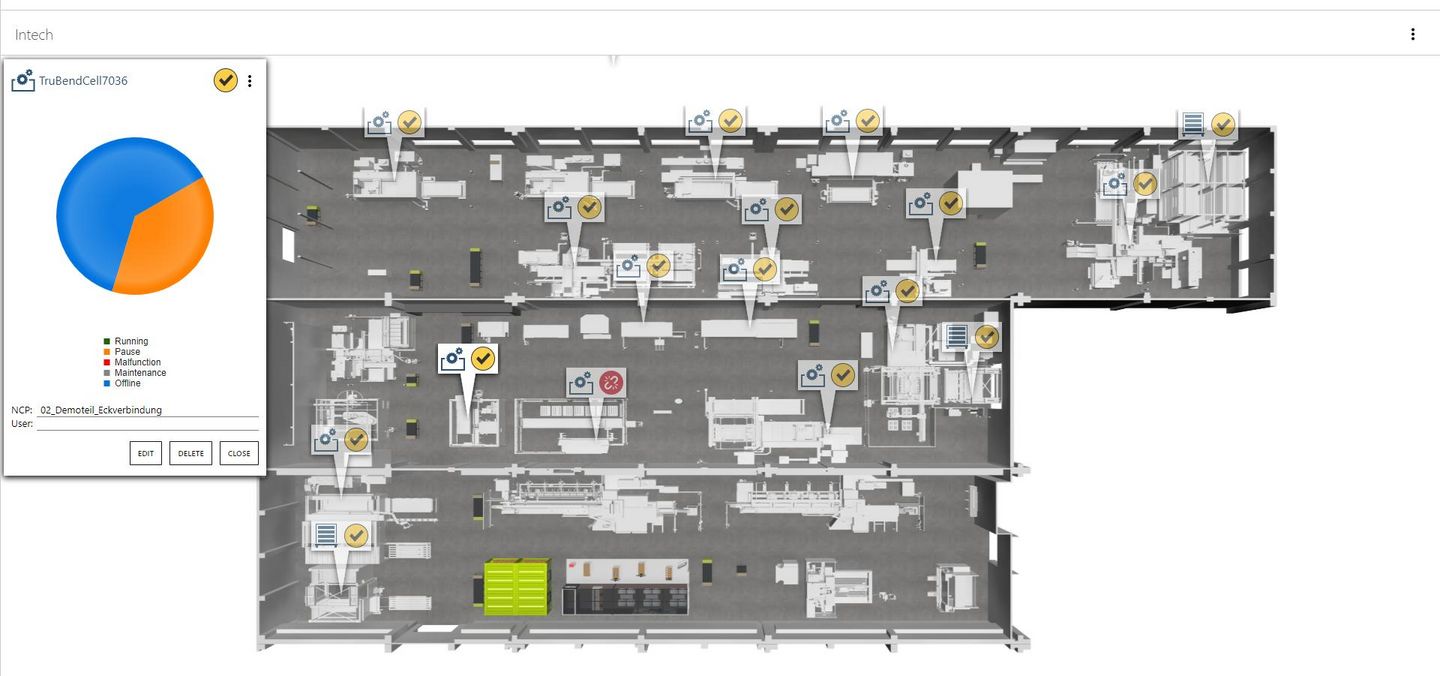 TruTops Monitor
Monitoring machines, avoiding idle states: The software module TruTops Monitor makes checking and analyzing the state of your machine easy. Collect and analyze data automatically, including idle states, error messages, fault causes, breaks, and maintenance periods. When necessary, you can react promptly. Let us show you how TruTops Monitor works at the INTECH!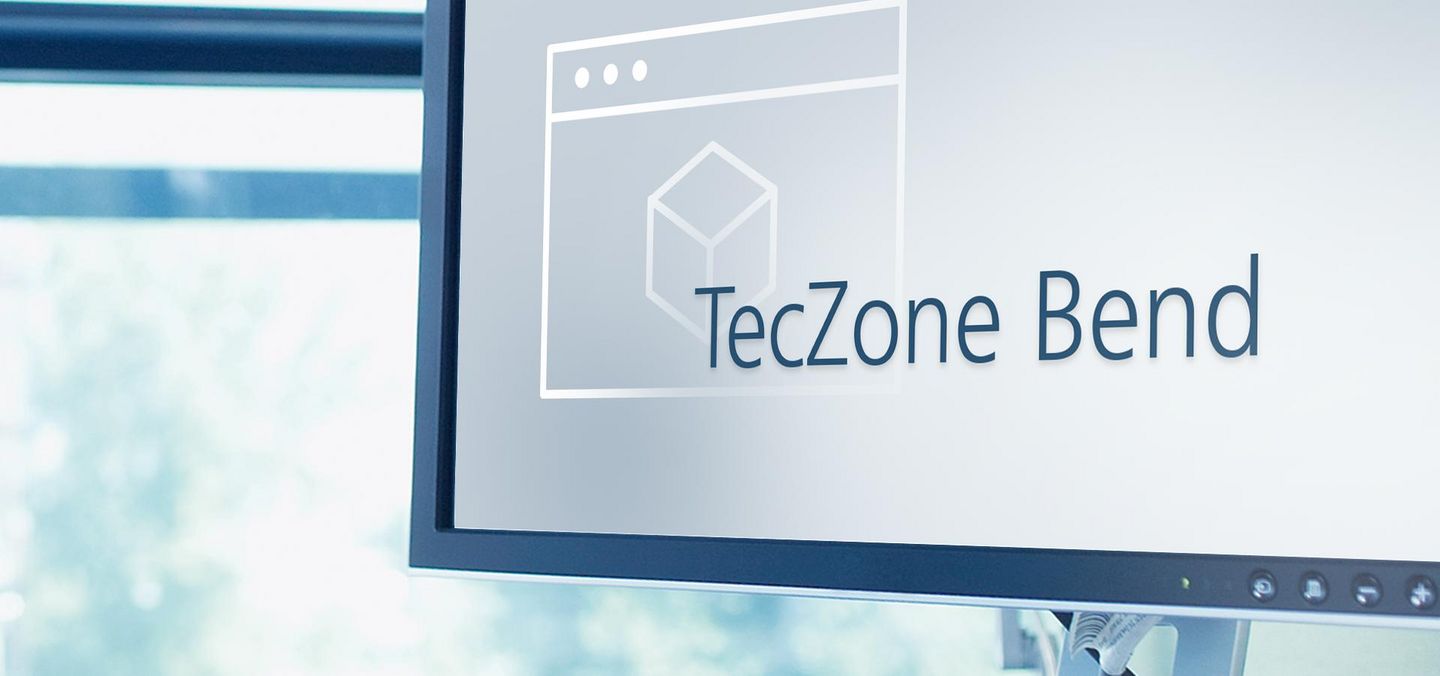 TecZone Bend for the TruBend Cell 5000
From now on, you can use TecZone Bend, the fastest programming software for bending parts, also for your automated bending cell TruBend Cell 5000. If you use TecZone Bend for your manual bending machine, you'll already be familiar with the user interface, it's the same and just as simple to use. Within seconds, you will receive your finished program that includes pickup and deposit site, and the BendMaster can start working.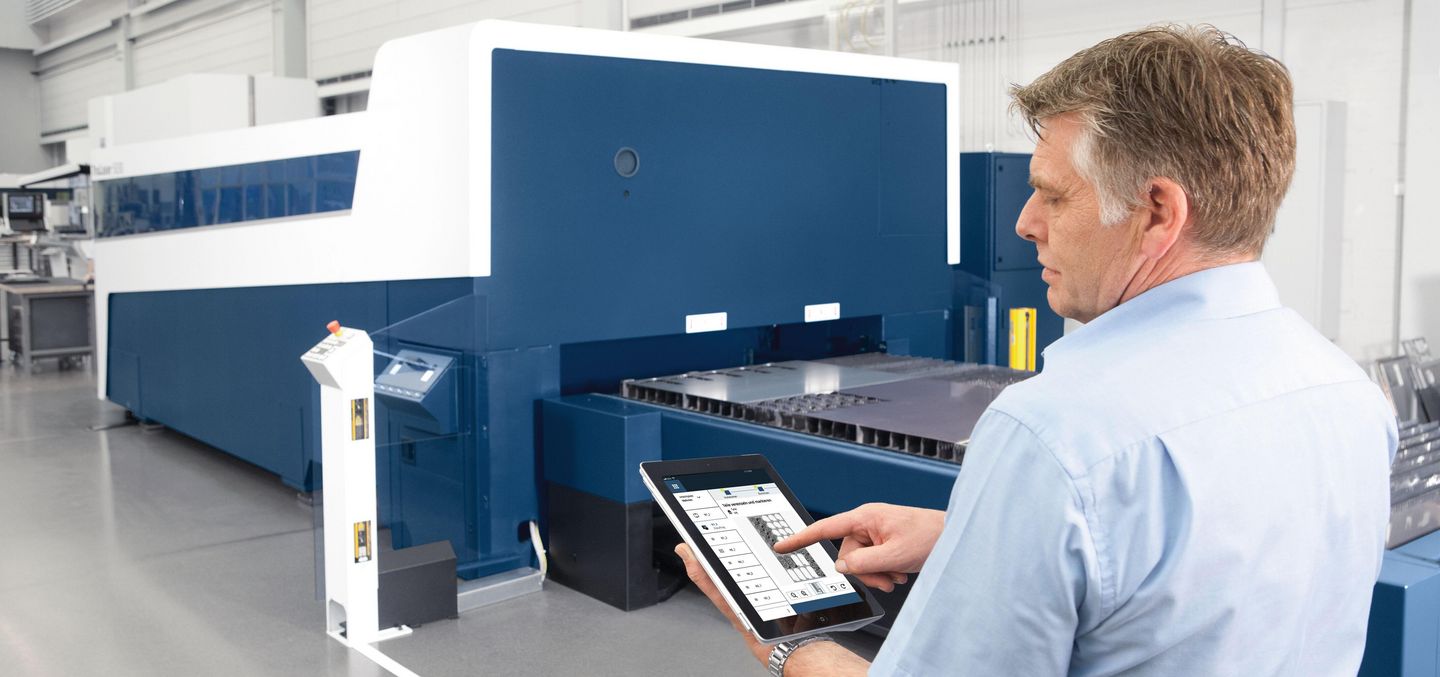 Workmate
How much time do machine operators lose looking for material and tools? How many rejects occur due to uncertainties when setting up the machines? Your digital assistant workmate provides the remedy and makes your workers more efficient on the shop floor. The web-based application accompanies workers through their daily routine, they can optimally organize their work and quickly gain proficiency.