TruPrint 3000
Experience our sturdy TruPrint 3000 live; it is our universal medium-format machine for metallic 3D printing. A spacious installation space of Ø 300 x 400 mm makes it possible to arrange component geometries flexibly and to print using a 500W-strong TRUMPF fiber laser. Thanks to the integrated interchangeable cylinder principle, your setup time is reduced, while simultaneously productivity and the machine utilization rate for industrial production is increased.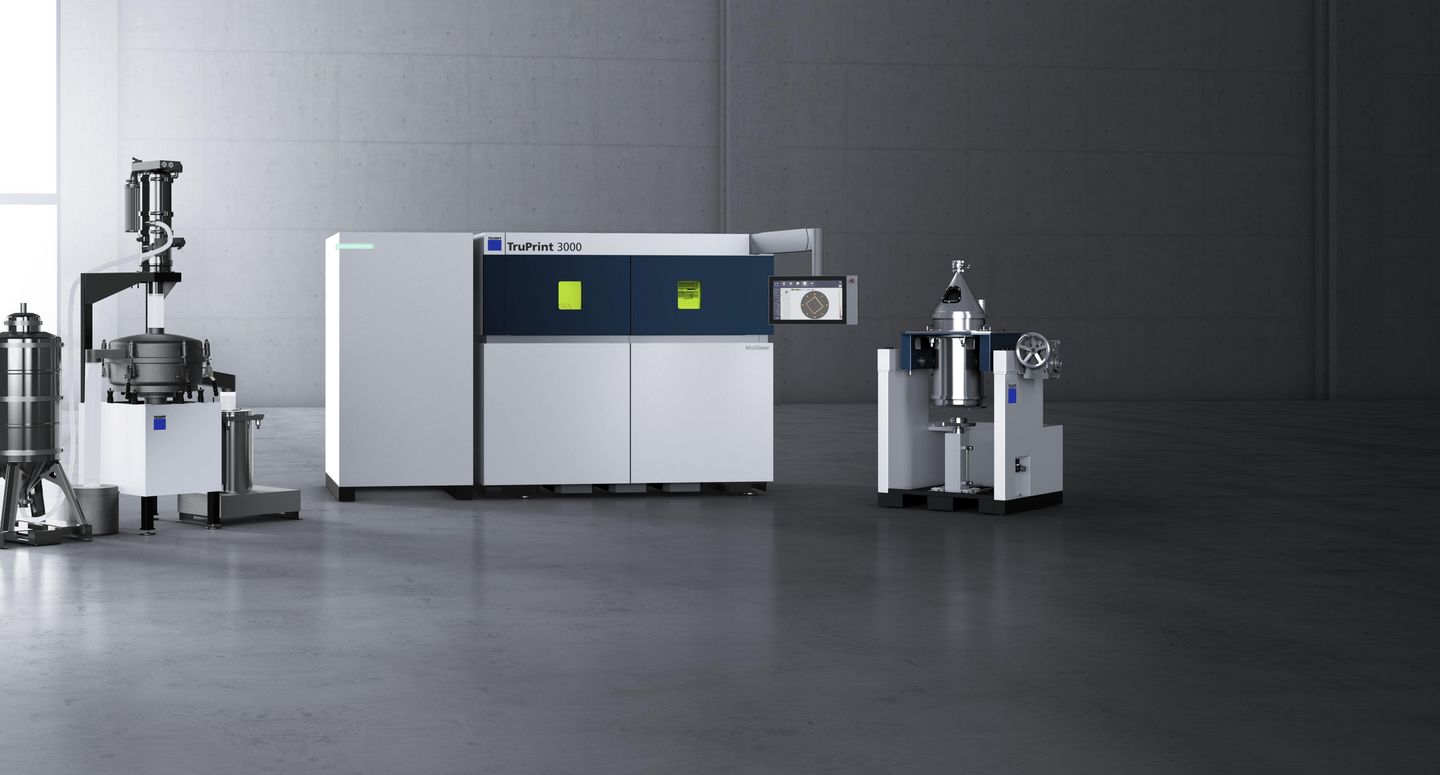 Industrial parts and powder management
Whether it is the sieving station, unpacking station or powder silo – external parts and powder management saves a lot of time and money thanks to parallel build, powder and parts processes. These components can also be used for several TruPrint machines at the same time to ensure optimum capacity utilization.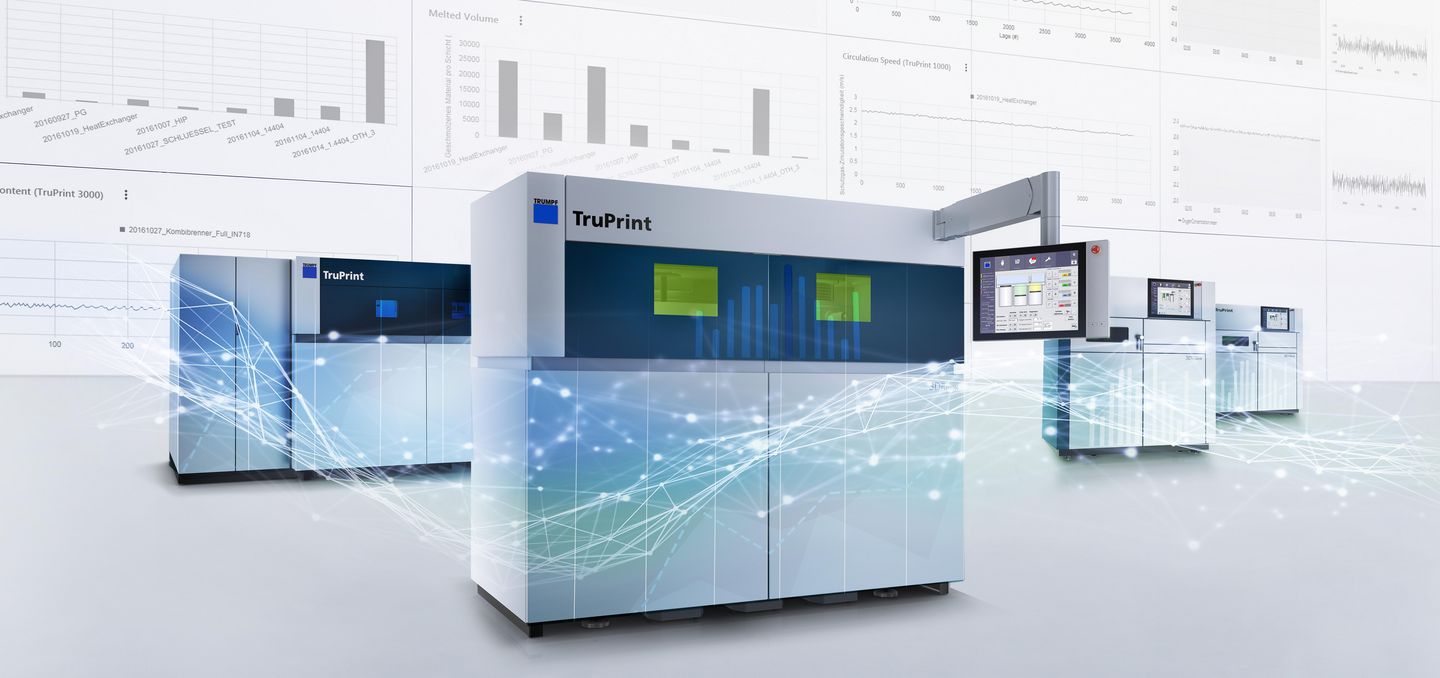 Monitoring
Maintain full control over the part quality, machine condition and productivity throughout all your machinery. Complete transparency is always ensured with our intelligent monitoring solutions. In addition, monitoring data can also be flexibly connected to your respective software thanks to the OPC UA interface.
Laser competence and know-how in mechanical engineering
TRUMPF lasers are not only used in additive manufacturing in the aerospace industry: they are also tried and tested in the sector for laser cutting, laser welding, marking, drilling and for structural surface processing. Benefit from our industrial expertise as laser pioneers, proven over many decades, and take advantage of the potential of our entire portfolio, which in true TRUMPF tradition is always from one source.