These highlights await you at EuroBLECH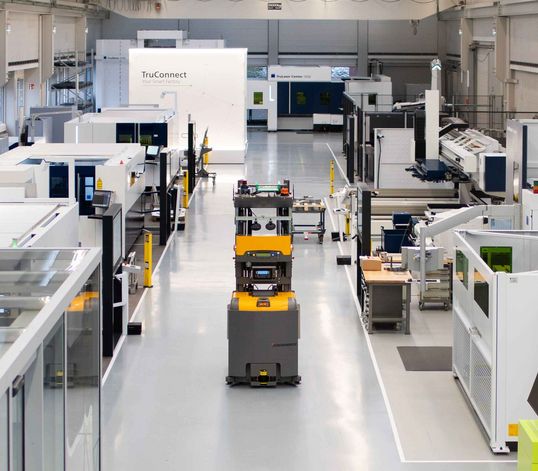 The entire process chain
Using exemplary components, we will stage a real sheet metal process chain for you at the trade show booth. Experience the interaction of industry-suitable complete solutions, fluently controlled by Oseon, the manufacturing software for your sheet metal processing.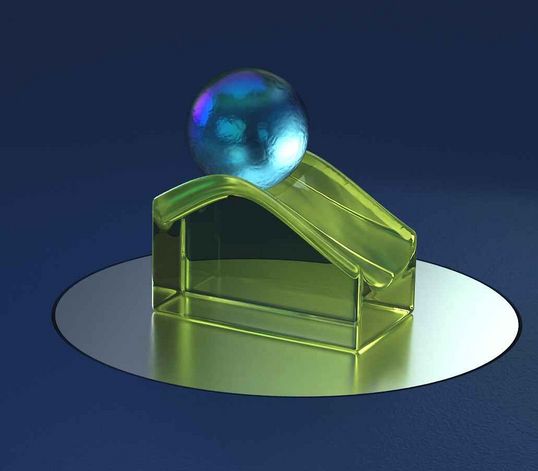 Oseon
Get your sheet metal production flowing: With the Oseon software, you network manufacturing processes, material flow, machines and employees. The motto: "As much as necessary, as simple as possible". Learn more at EuroBLECH.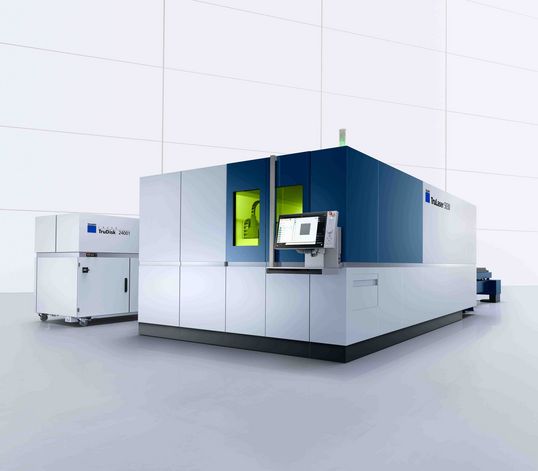 TruLaser 5030 fiber
With the productive machine, you make no compromises in 2D laser cutting: Fully automated and equipped with 24 kW laser power and gas mixer, it delivers maximum output and increased part quality - while saving CO2 and energy.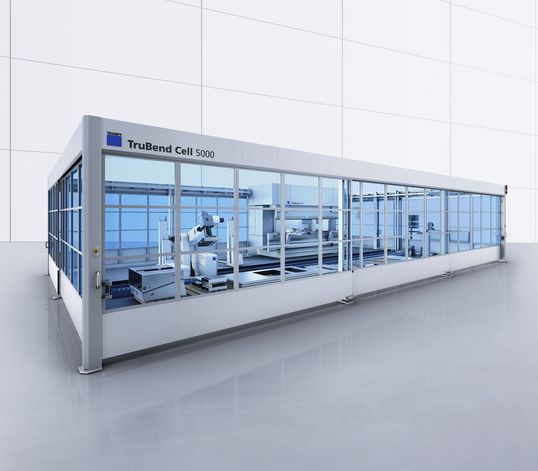 TruBend Cell 5000​
Easy programming, fast automated bending: With the productive universal bending cell, you can also manufacture small lot sizes economically. It delivers consistent quality from the very first part and relieves the operating personnel.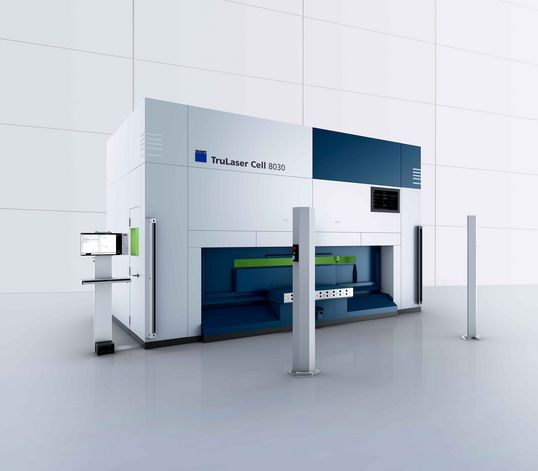 TruLaser Cell 8030​
Hot tip for hot formed components: With BrightLine Speed and options such as Dynamic Level 3, this 3D laser cutting system leaves the competition behind. Because it cuts faster, more robustly and more economically - and saves energy in the process.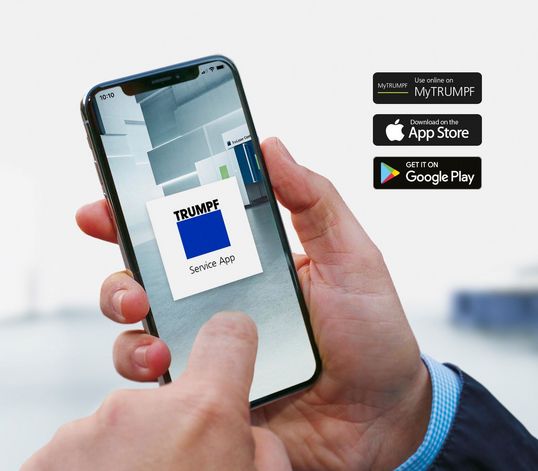 Service App
At your side around the clock: With the Service App, you can submit service messages to our technical customer service at any time, quickly and easily.
Exhibits and topics at EuroBLECH
Discover a variety of new products and features at our booths and in advance on the web.