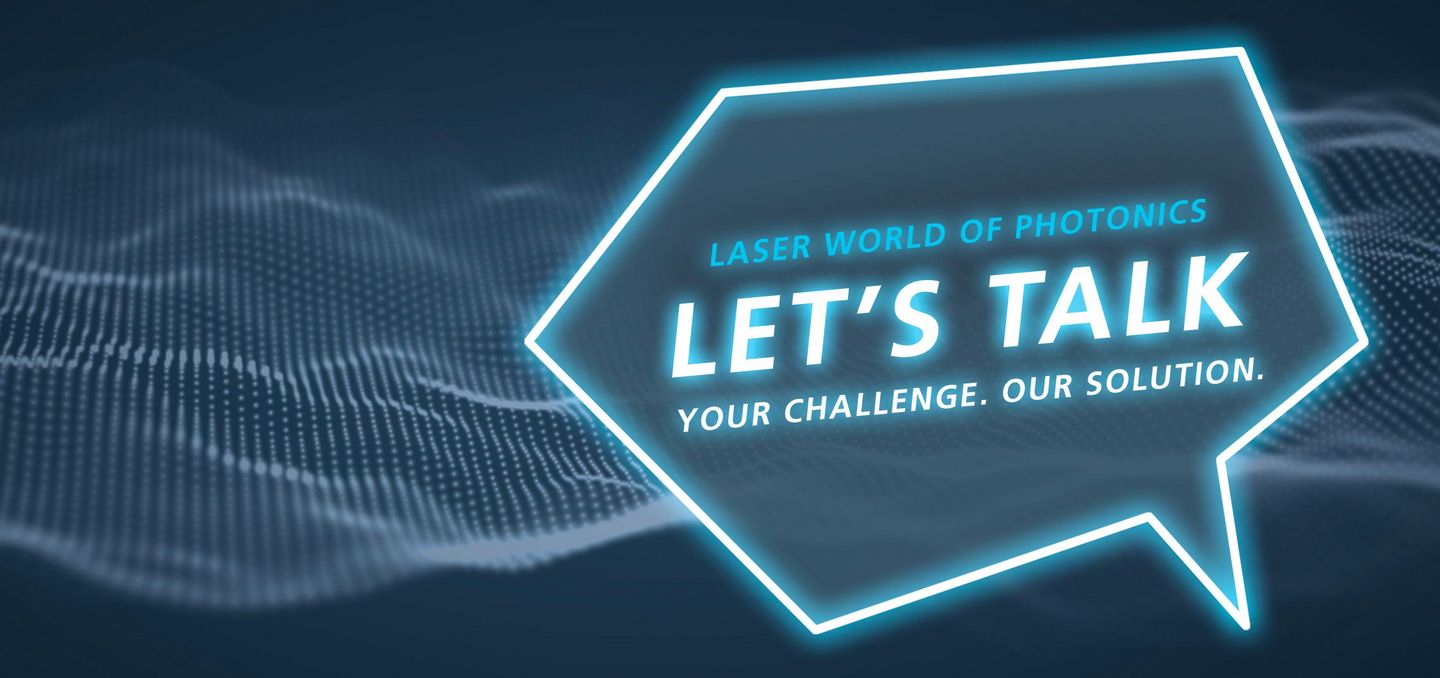 LET'S TALK
Visit us from June 24 to 27, 2019 at LASER Munich.
Thank you for visiting us at LASER World of PHOTONICS!
We are very happy about how literally you took our slogan LET'S TALK at the LASER World of PHOTONICS. Thank you very much for the interesting exchange of ideas at our booth. What was your trade show highlight? Our short movie takes you back to our boothand on a journey of discovery – from the disk laser with green wavelength for welding copper to the first-ever laser with voice control. We hope you enjoy it!