Thanks for dropping by. Please visit us again soon.
Do you already know MyTRUMPF's full scope of functions? Are you already using our Service app? The app can be used to conveniently submit service cases concerning your machines round the clock. If not, then you will see a brief and quick overview of the additional helpful MyTRUMPF functions on this page.
Do you already know all of the MyTRUMPF functions?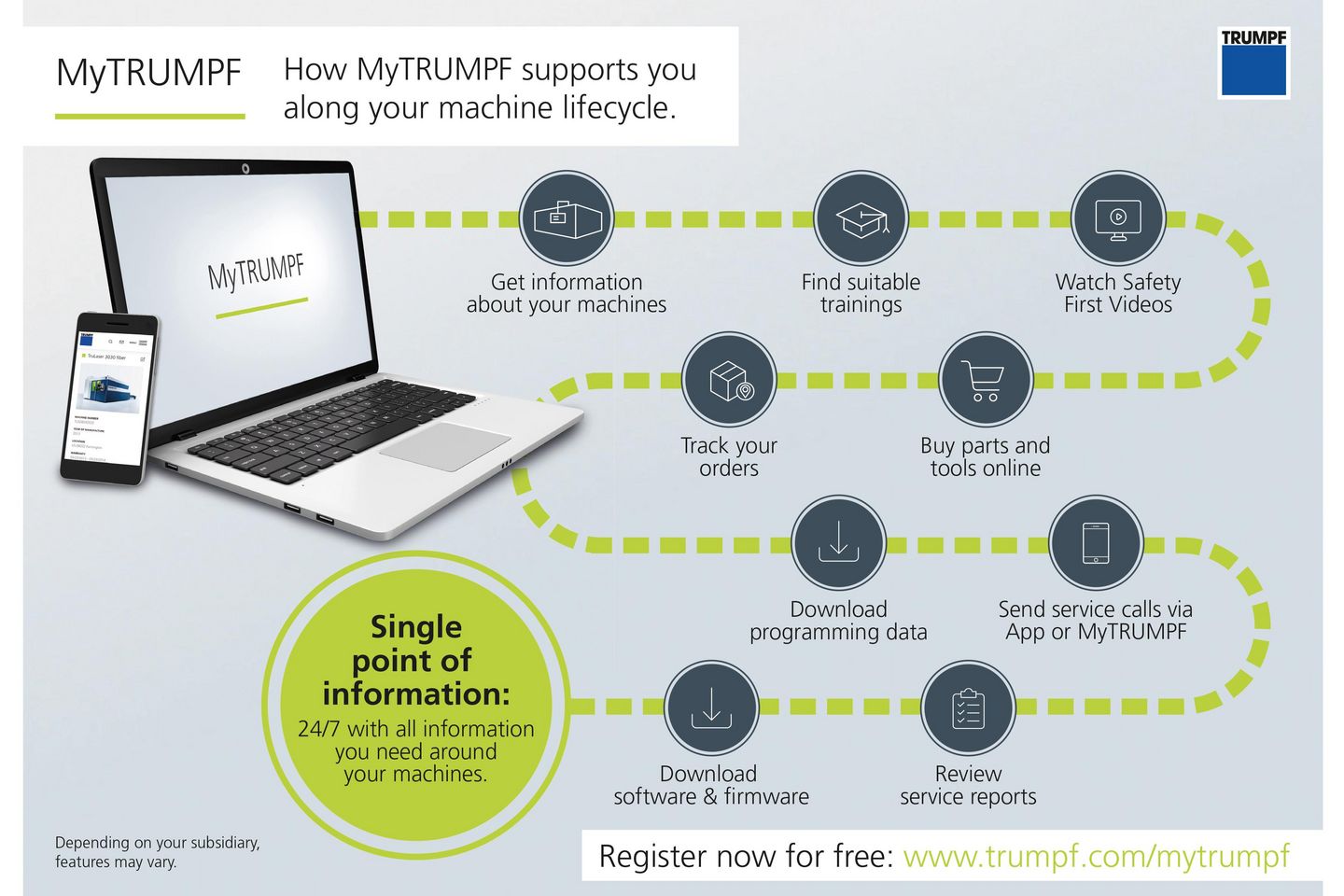 Have you got another minute for us? Discover our short videos about the individual functions
Click through our MyTRUMPF short video series "MyTRUMPF in a minute". Get to know all of the helpful functions of MyTRUMPF, such as order tracking, downloading software updates or calling up machine-specific information.
Find out more
Do you know what else you can do on your MyTRUMPF account?