Experience the most up-to-date product generations and numerous innovations at the TRUMPF booth: for example, you'll be won over by our new generation of solid-state disk lasers – the most intelligent and the toughest in their class. There are also some changes in the field of marking lasers: the new TRUMPF marking laser range can offer you precisely the right solution for your challenges.
Short and ultrashort pulsed laser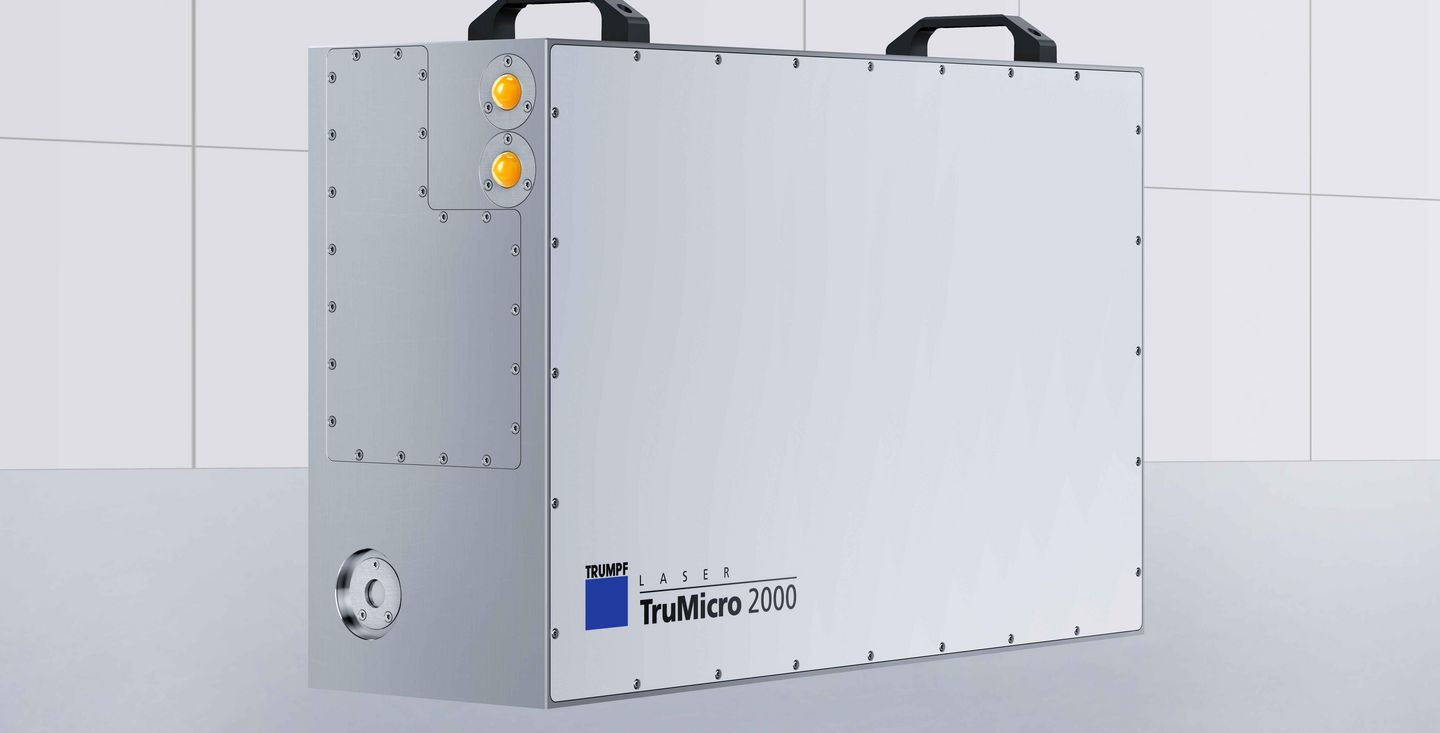 TruMicro 2000
Discover our new generation of TruMicro Series 2000 at the trade show. Working with short-pulse and ultrashort-pulse lasers is even simpler and more flexible thanks to extended parameters and features. Benefit from maximum pulse energy matched with most compact design like never before. The pulse-on-demand feature with ns jitter make even more precise processing possible, even with complex geometries and very sensitive materials. You can process plastic film or silicon, for example, in the best way possible, thanks to the shortest pulses. Come to our booth and see the quality comparison for yourself when cutting with and without pulse-on-demand.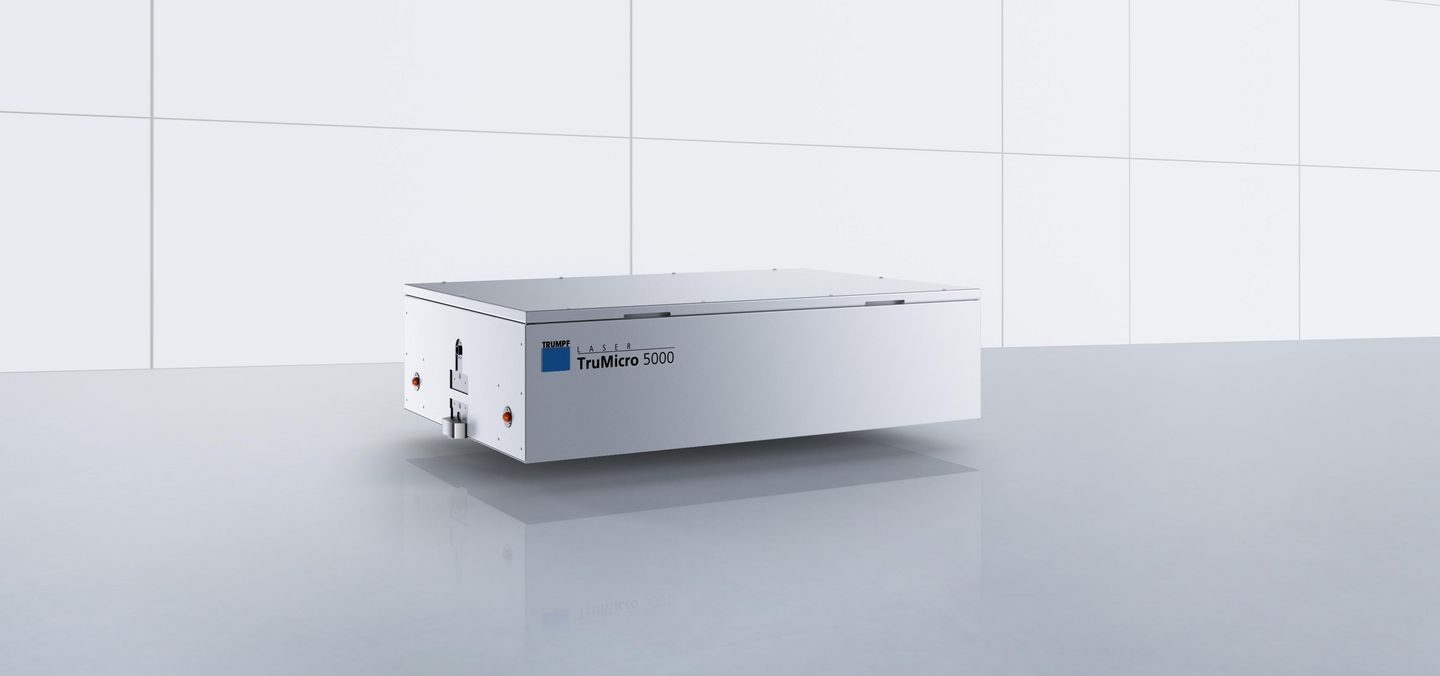 TruMicro 5380 Femto Edition
Our further development of the TruMicro Series 5000 has made it possible to achieve the highest level of quality and flexibility when cutting display or plastic films due to the combination of short wavelengths and ultrashort pulses (UV fs). Thanks to a high average power and fs pulse duration, the TruMicro 5380 Femto Edition cuts glass, drills printed circuit board bases and structures sapphire - always extremely precisely, quickly and economically.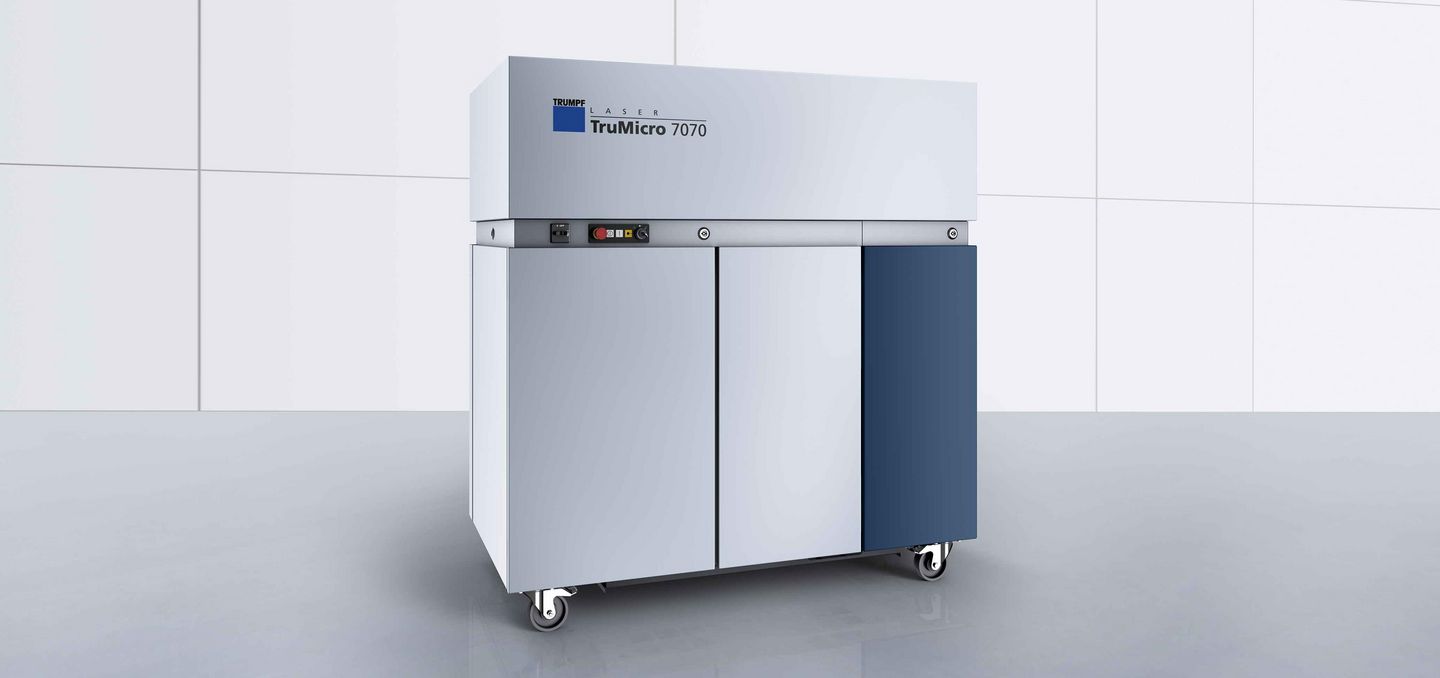 TruMicro 7070
Our modernization of the TruMicro Series 7000 means that as of now, you can benefit from a scaling of the laser parameters. Tried and tested processes can be carried out in less time due to high average power and pulse energy. This is how the hybrid connection of plastic and metal is achieved, or edge deleted thin layer solar modules, and also how welding of AlSi-coated steel plates is prepared. You will see the TruMicro 7070 live in action at the trade show and can see for yourself its maximum performance at work during the process of cleaning away corrosion from aluminum pressure die cast parts.
TruMark Station 7000 with TruMark 3330 and VisionLine Gen 3
Experience live in Munich our new top model for laser marking of large and heavy components with mineral cast plate as central element. This complete, turnkey system with a UV laser and image processing system is perfectly suited for the simple and flexible marking of plastics and medical devices. Image processing ensures that each mark is in the exact position and that any codes applied can be checked and written back directly.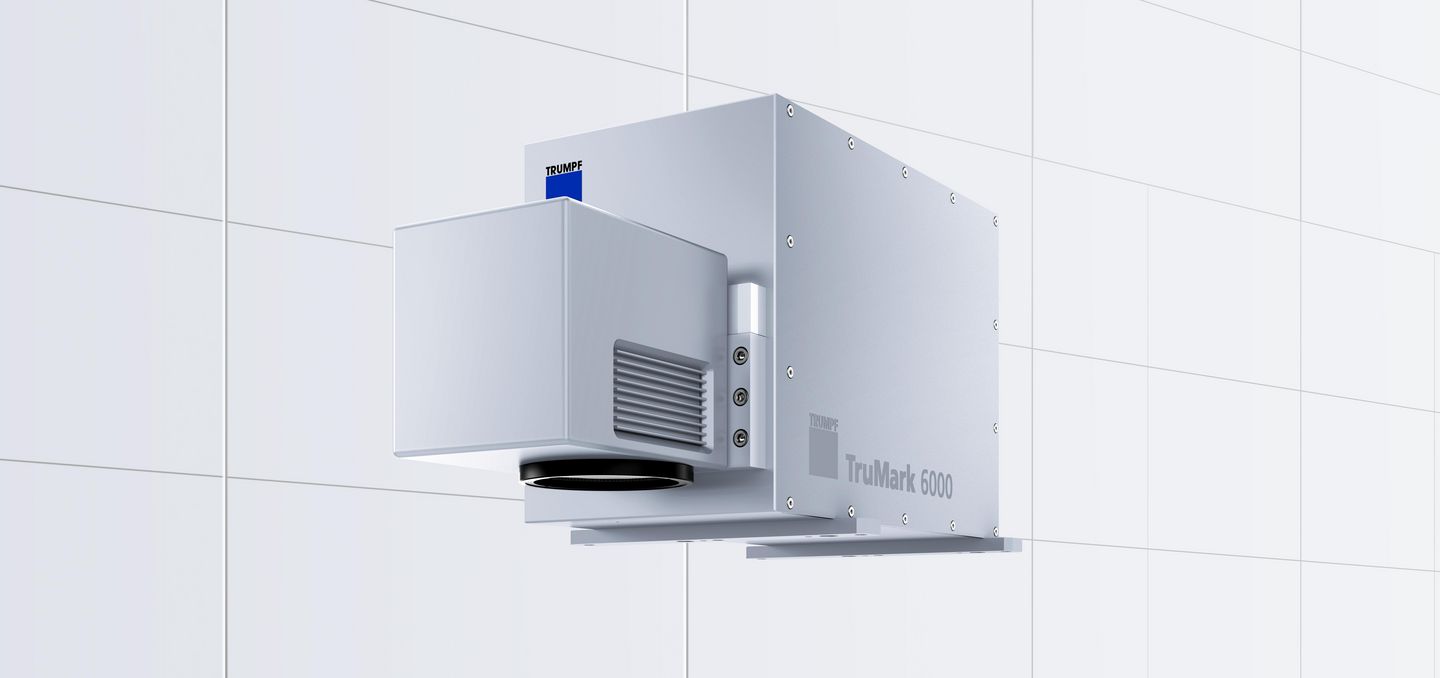 TruMark 6030
Thanks to its 3D functionality, your marking processes will literally reach into the next dimension with our new marking laser TruMark 6030. Highly modern manufacturing technologies and efficient visual components make the TruMark 6030 very robust - for a high level of availability and economic operation. Take advantage of excellent marking quality and process times reduced by 25 %. It is also easy and safe to integrate the laser due to a high number of interfaces and it fits in smoothly into a networked factory.
Voice Control
Our goal is clear: we want to continue to develop the usability of the TruMark systems as well as our leadership innovation in the marking sector. This also includes even easier handling thanks to voice control. At the LASER World of PHOTONICS, we will demonstrate our vision for the future of intelligent man-machine interaction.
TruDisk 1020 with green wavelength
Would you like to achieve spatter-free copper welding – for a high-quality weld seam? Then come to our booth and see this robust and industrial-strength disk laser for yourself with its green wavelength. It is perfectly suited for heat conduction welding of copper foils, for example, thanks to maximum output (cw) and excellent beam quality – with maximum reproducibility.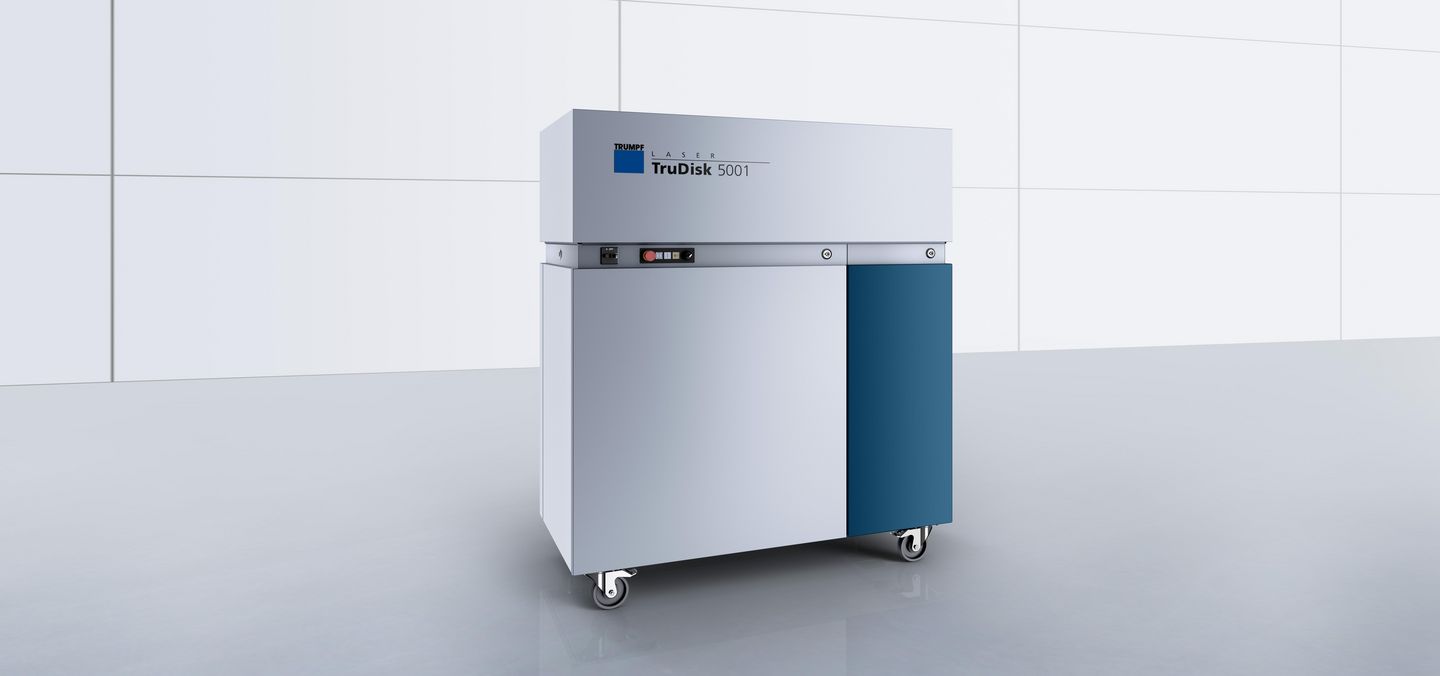 TruDisk 5000 with BrightLine Weld and VisionLine
We will also show you the new TruDisk 5000 in Munich as part of our new disk laser generation. It is ideally suited for cutting and remote welding with its increased beam quality for laser light cables with 50 µm diameter at 5 kW. We will have a live demonstration at our booth of the laser welding hairpins. The TRUMPF image processing system VisionLine detects characteristics on the components and ensures that welding is always carried out at the correct position. You can always fully rely on your process. Virtually spatter-free welding is also possible due to the BrightLine Weld function.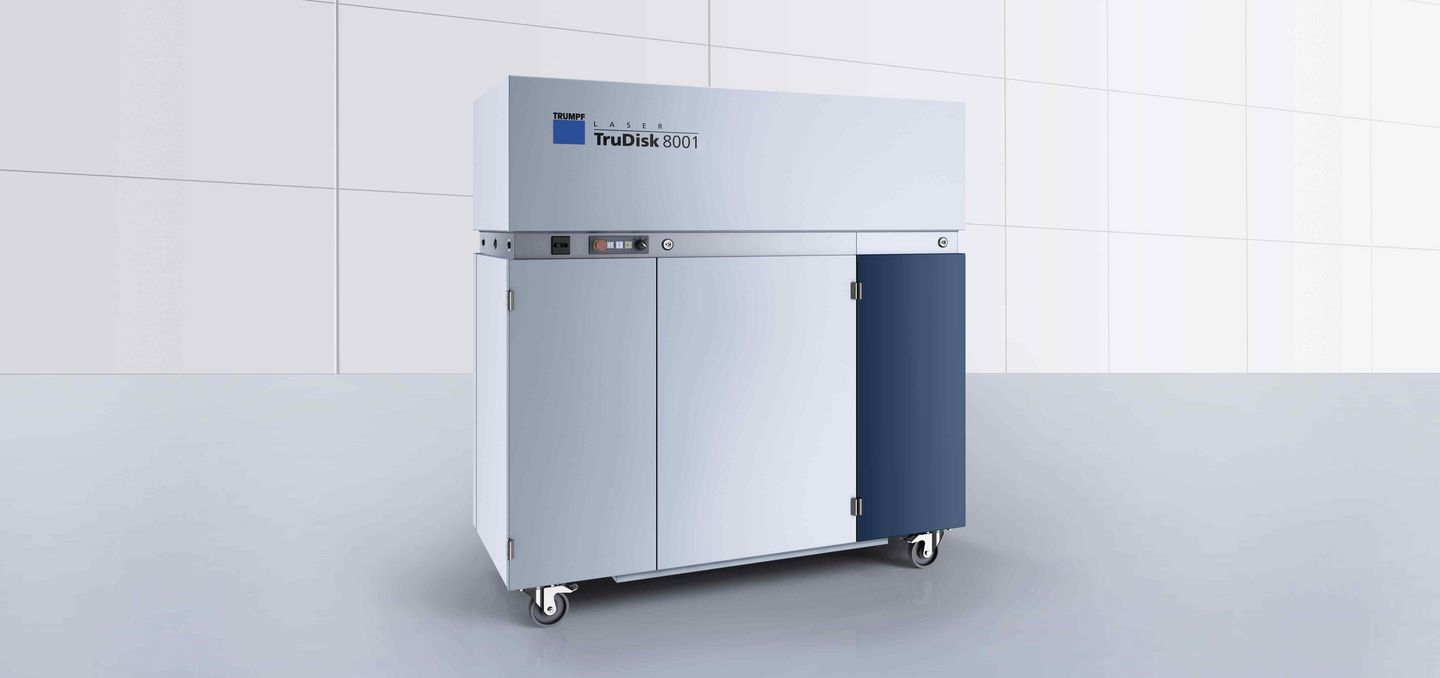 TruDisk 8001
You will achieve true peak performance with our new, most advanced disk laser TruDisk 8001 - with 8 kW from one disk. At the same time, the TruDisk 8001 is extremely compact with a footprint reduced by 60 % compared to its predecessors. Thanks to BrightLine Weld, you can also rely on optimum application results during deep penetration welding, when cutting the most various materials and during laser metal deposition. Experience the power and quality of this laser live at the LASER World of PHOTONICS during a demonstration of tube welding.
DIRA 200-1
You can look forward to the DIRA 200-1 laser with a maximum average power of 500 watts. TRUMPF Scientific Lasers developed the DIRA product series specifically for applications in the scientific sector. These are beam sources which provide picosecond pulses with high energy at simultaneously high repetition rates. One prominent application of these systems is the process of pumping optical parametric amplifiers. This makes it possible to generate femtosecond pulses with only little vibration of the electrical field, so-called few-cycle pulses. Scientists use these to then generate even shorter pulses in the attosecond range.
Get connected - Smart Factory
TruConnect – Condition and Data Based Services
We will show you innovative service solutions at the LASER World of PHOTONICS trade show which use data to generate a competitive edge and increase productivity. Networking laser devices means it is possible to visualize laser data, independent of location. Smart View Services Dashboards enable a higher level of transparency concerning the laser states. Autonomous optimization measures can be derived. Furthermore, sensor data and messages from TRUMPF Technical Service experts and algorithms can be analyzed. This means possible idle state times can be detected in good time. Data Based Services ensure process-synchronous storage and visualization of individually selected data which is provided by lasers and integrated optics and process sensor systems.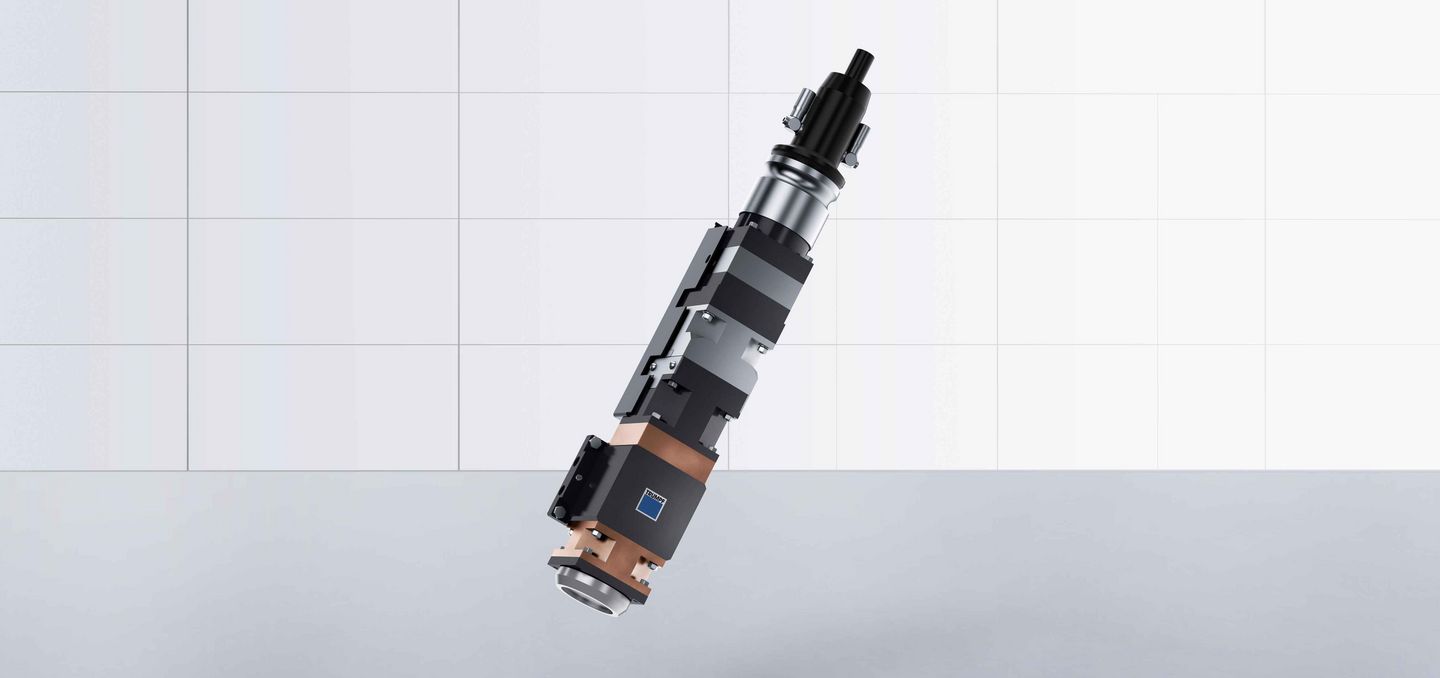 BEO D50
TRUMPF has developed robust and compact optics with the new processing optics, BEO D50, which can be used up to an output of 8 kW. The crossjet function has been optimized and extended by new functions such as gas, water circulation and temperature monitoring.
SeamLine Remote
Reliably perfect weld seams can be achieved with the tough TRUMPF SeamLine Remote seam position control for 3D scanners. The intelligent sensor system detects the seam point during the welding process and controls the position of the laser beam. This enables you to process body parts more quickly and precisely than ever. The integrated seam geometry measurement also replaces the Quality Assurance work step.