At our booth you will experience the most exciting TRUMPF innovations and have the opportunity to talk to our experts.
Our team of developers and application professionals as well as industry and product managers will meet your challenges.
With our lasers, components and services, we find the right solution for every application.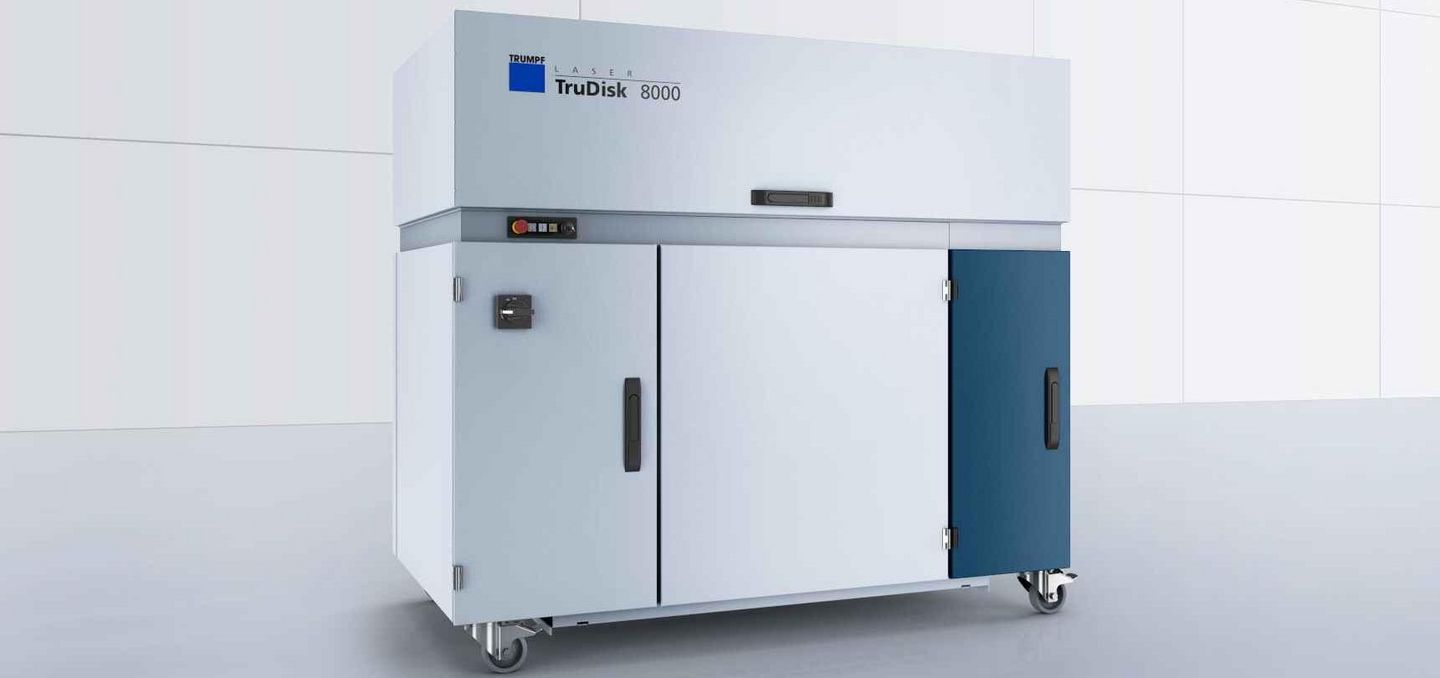 TruDisk 8000 with PFO 33 and VisionLine OCT Check
Experience busbar welding live at our booth! We present the combination of our TruDisk 8000 with BrightLine Weld and our third generation of the PFO 33. VisionLine OCT Check ensures process-synchronous quality assurance through weld depth measurement and seam monitoring in the entire scan field. Thanks to BrightLine Weld beam shaping, you benefit from a flexible distribution of the laser power in the core and ring and make full use of the available power. Convince yourself of the unsurpassed beam quality with multiple beam outputs and attachable LLKs. The large scan field of the new PFO 33 takes your productivity to a new level.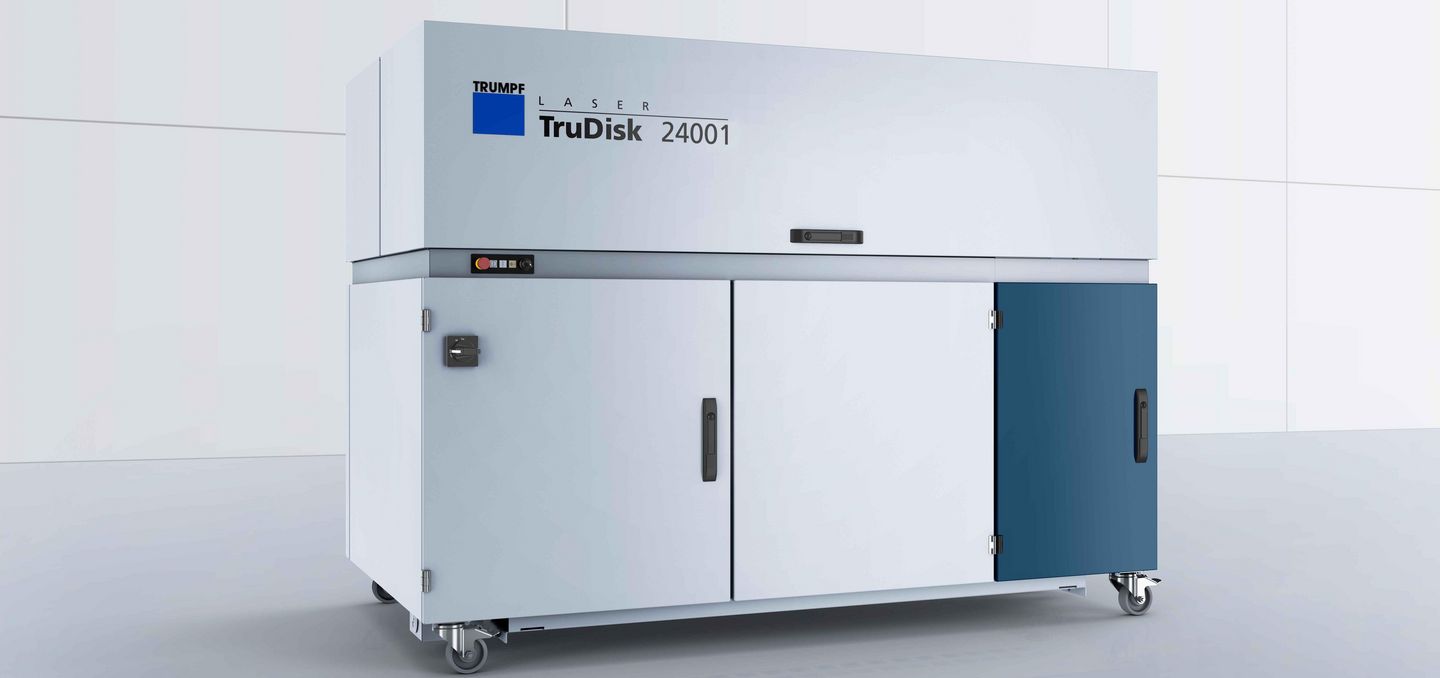 TruDisk 24001
Break through the performance limits when welding in heavy industry and manufacture more productively than ever before with a laser power of up to 24 kW. The BrightLine technology guarantees the best process results – with full utilization of the laser power. At the same time, the easy-to-integrate TruDisk 24001 with pluggable LLK is extremely robust against back reflections. You can rely on constant performance for years thanks to active power control.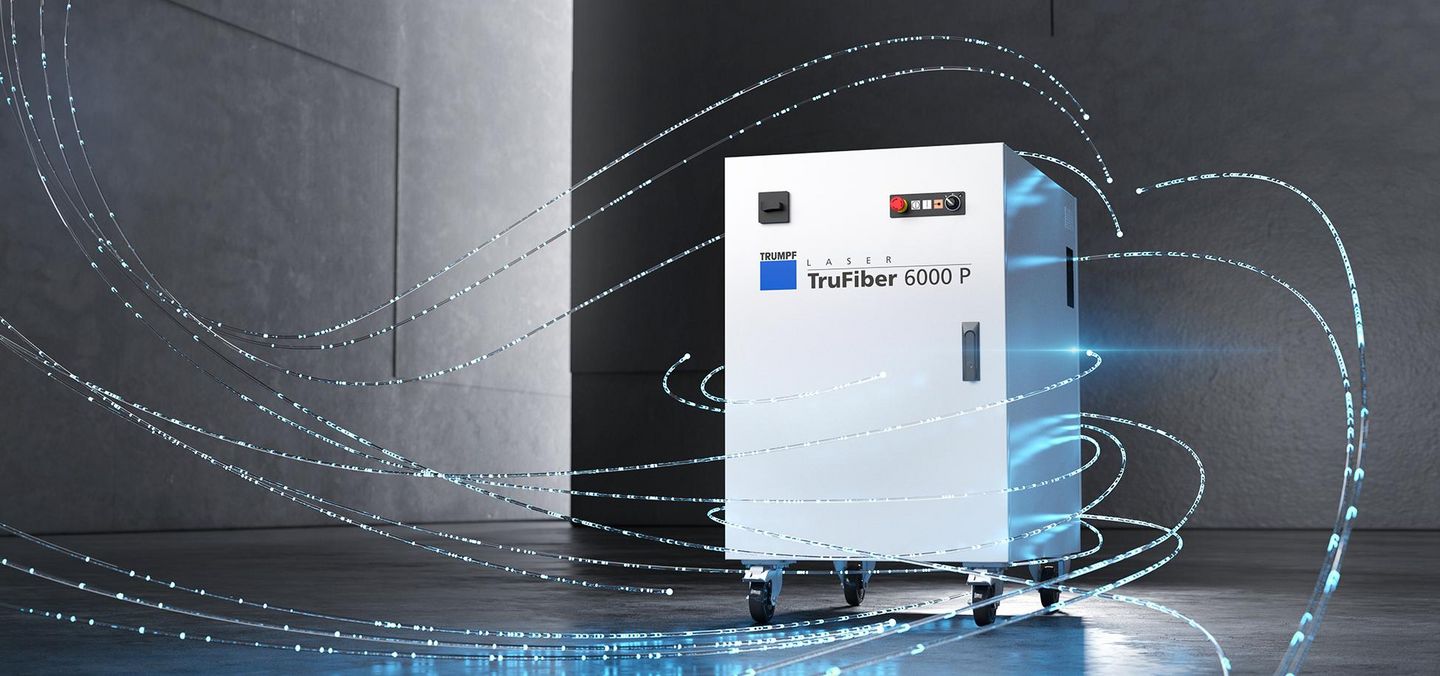 TruFiber P
The versatile laser for all your welding and cutting processes
High process stability

Reliable laser source

Extensive control options

Full package solution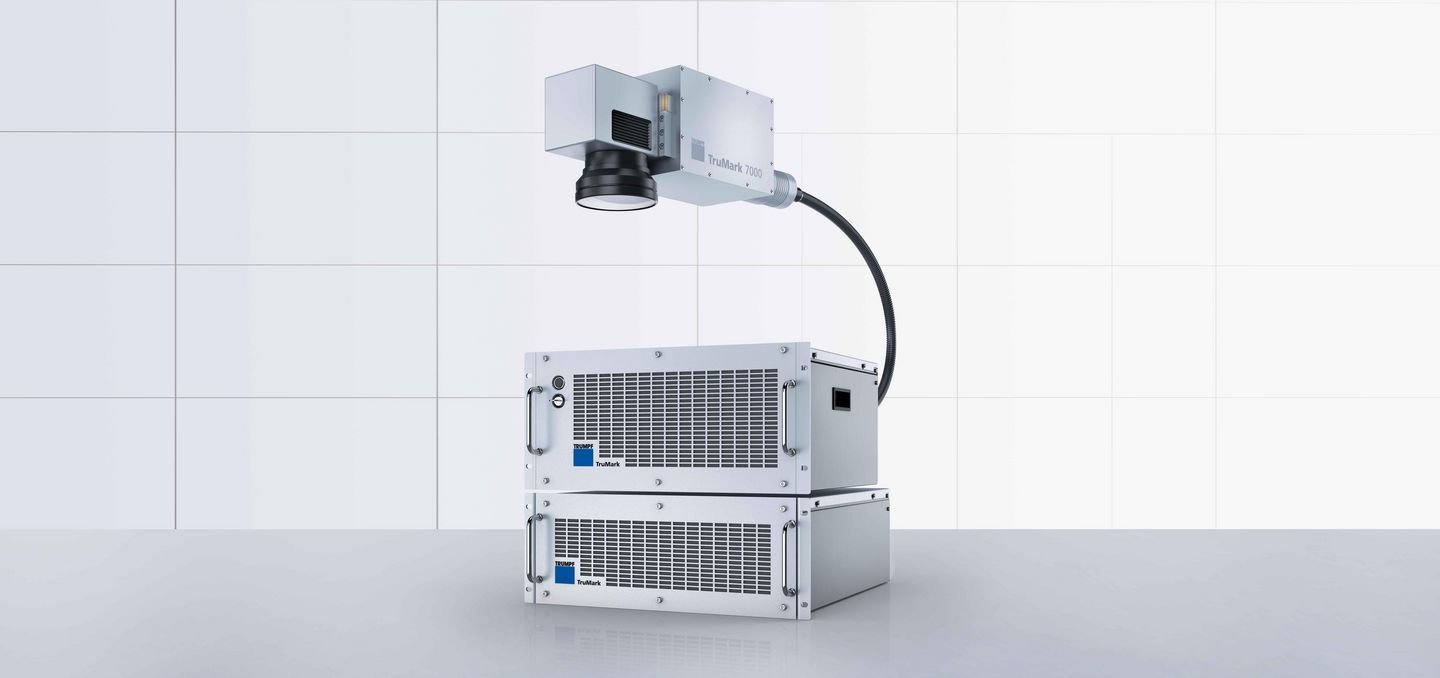 TruMark Station 7000 with TruMark 7050
Convince yourself of our all-round tool for electromobility – and beyond! The requirements for deep laser engraving, rapid removal, large-area surface structuring and cleaning are constantly increasing. We developed our new TruMark 7050 G2 specifically for these demanding applications with high power requirements and short cycle times. Thanks to the high average power, precision, fast scanner and variable pulse duration, you can cut battery foil better than ever before. At the same time, you can easily weld similar or dissimilar materials or clean and structure large areas.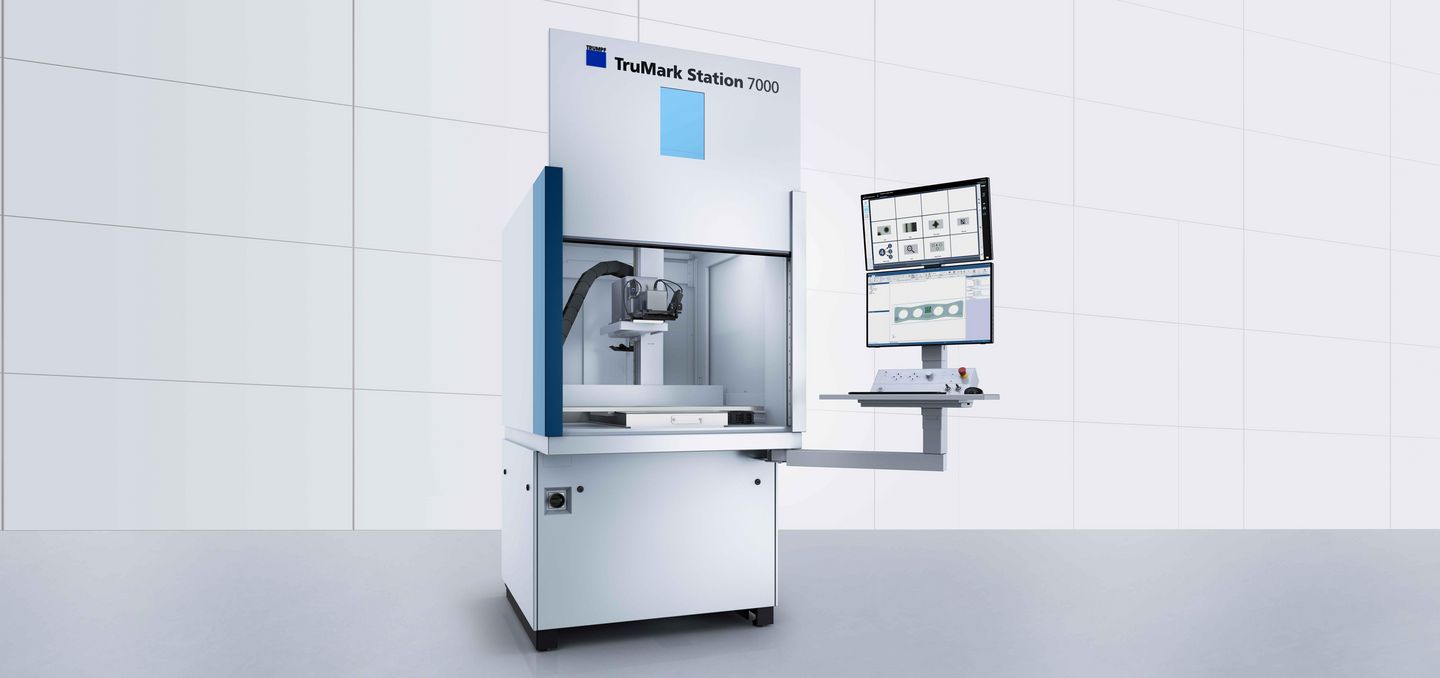 TruMark Station 7000 with TruMicro Mark 2030
The TruMicro Mark 2030 marks medical devices, instruments and implants with proverbial surgical precision. Thanks to its ability to be precisely focused, the marking laser applies even the most filigree markings to sensitive surfaces and meets all the criteria for perfect UDI markings (Unique Device Identification). With its large interior dimensions, the TruMark Station 7000 offers plenty of space for almost any application in medical technology. It doesn't matter whether you want to laser-safely label individual medical devices – large or up to 100 kg in weight – or a large number of small parts such as tweezers arranged next to each other. As an option, you can get the TruMark Station 7000 with our rotary tool changer system and thus benefit from loading during main time and a significant increase in productivity.
Short and ultrashort pulse lasers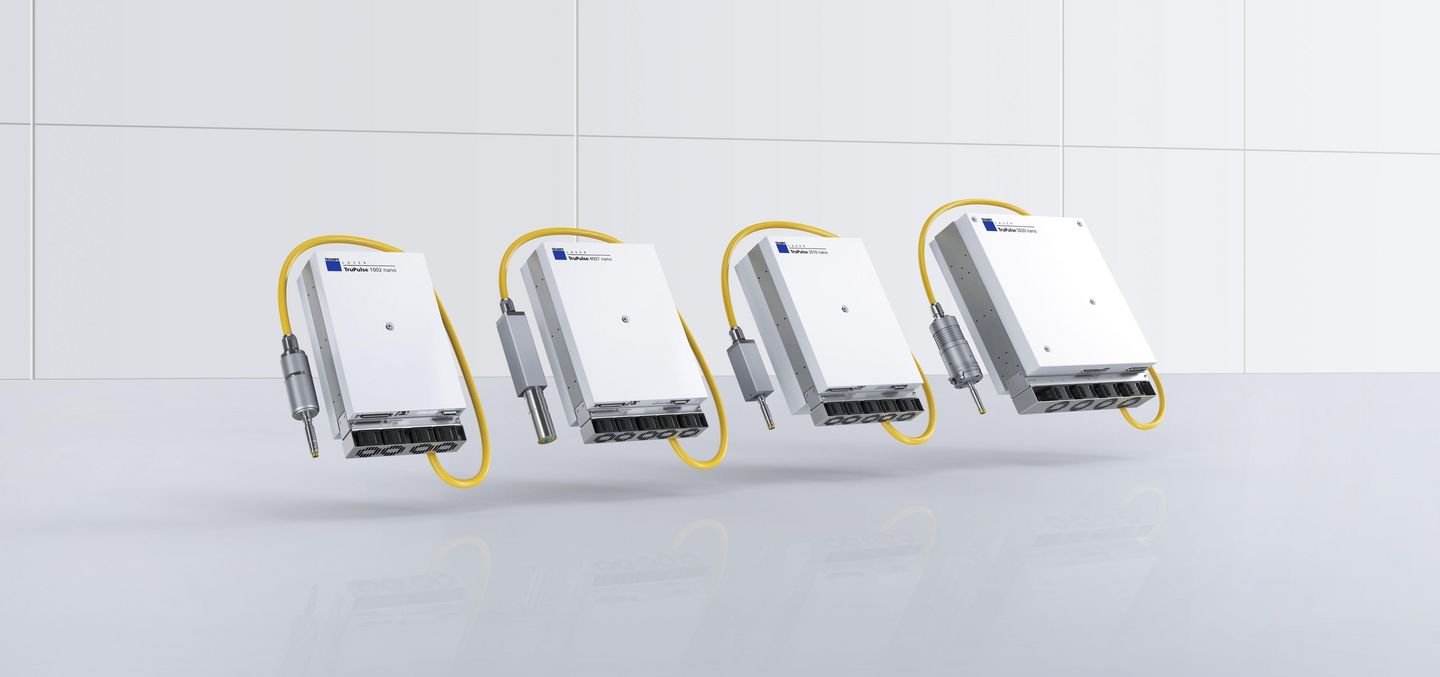 TruPulse nano
The TruPulse nano technology is one of the most versatile industrial lasers in the TRUMPF portfolio.
These lasers operate in the nanosecond pulse duration range and are used in a variety of industrial applications.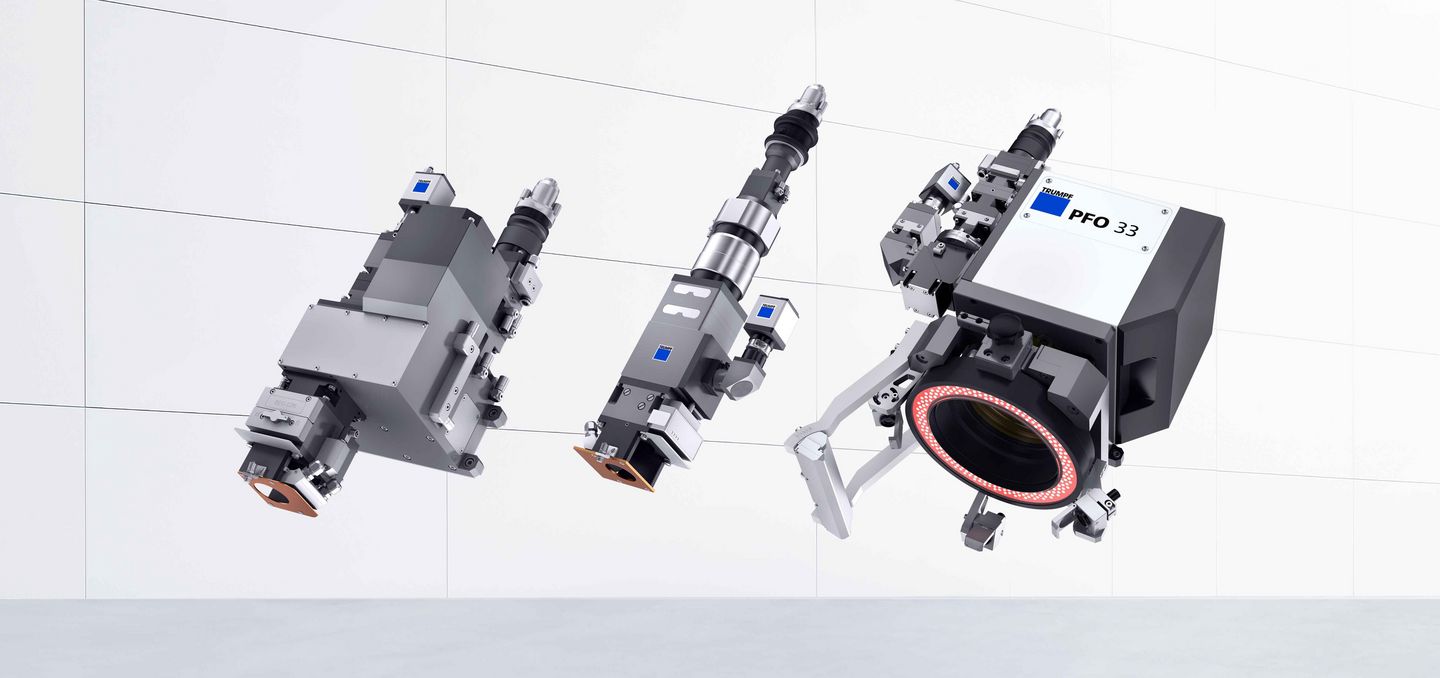 Innovations in the field of optics
At the LASER World of PHOTONICS we will present the third generation of the PFO 33 - suitable for applications with the highest laser power. Also represented: the PFO small field scanner, our compact optics for beam oscillation in a small working field. Convince yourself of the innovative solution for media-tight welding of aluminum: the multi-focus option for BEO D70.​​​​​​​
TruServices – Your Partner in Performance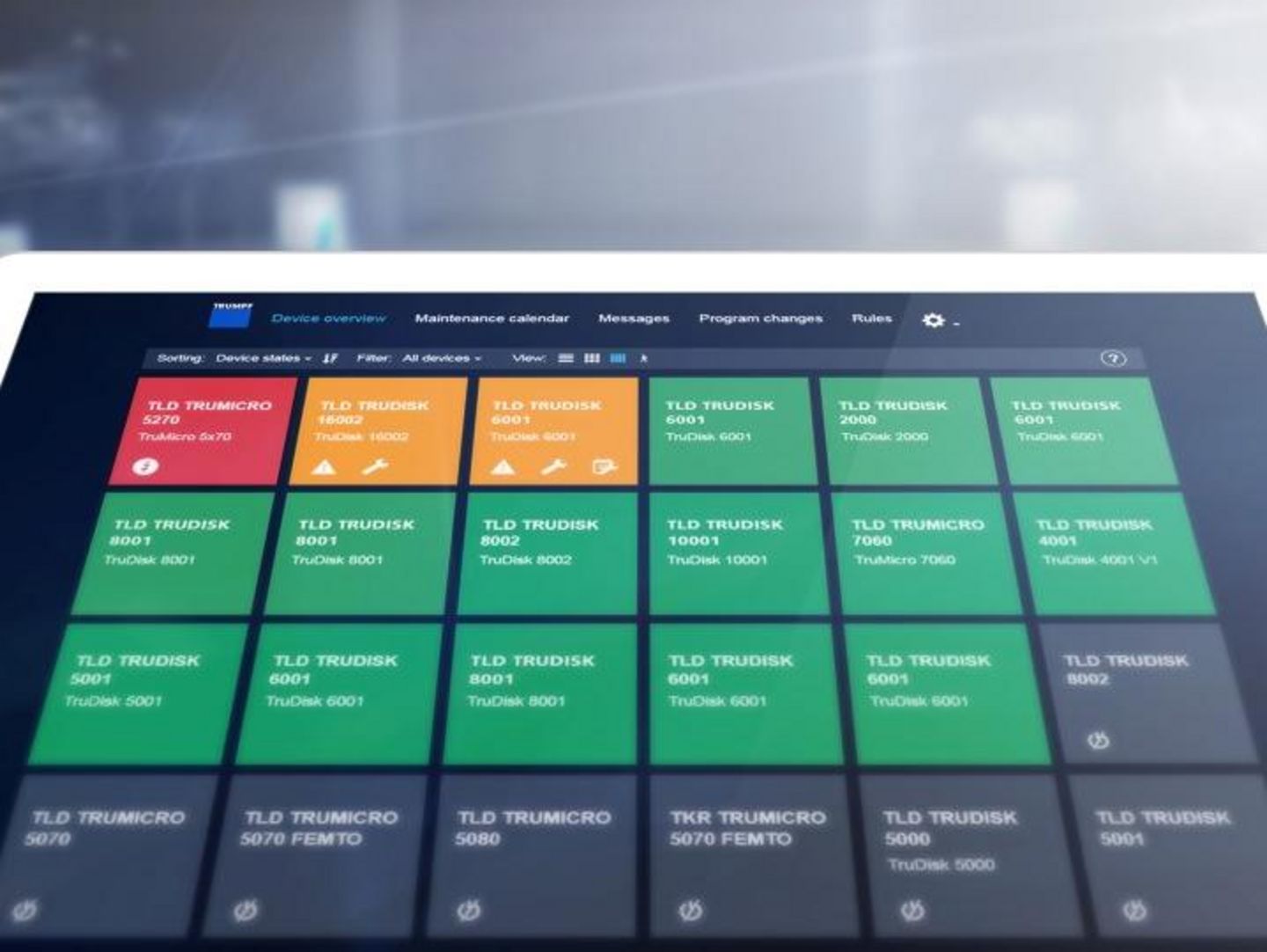 With the monitoring and analysis products from TRUMPF, you gain maximum transparency
Look forward to innovative service solutions that generate competitive advantages and increases in productivity from data. You can increase the availability of the systems and thus prevent machine and production downtimes, which quickly cost several thousand euros per hour.
Smart View Services - All device information and states
Your lasers at a glance in clear dashboards
Condition Monitoring – Proactive analysis and monitoring of your lasers and laser systems using algorithms and TRUMPF experts
Quality Data Storage – Process-synchronous storage of your quality data at component level
Industry 4.0 starter package – The service bundle for the TruLaser Cell series consisting of services: production report and condition monitoring with condition report
TRUMPF Photonic Components
The mini lasers from TRUMPF Photonic Components enable 3D sensors and illumination, for example in smartphones for face recognition or for laser autofocus when taking pictures.
In industrial sensor technology, they are used, for example, in oxygen or distance sensors, and in the automotive sector they enable LiDAR applications.
In addition, optical data communication also benefits from VCSEL and photodiodes.
The industrial VCSEL heating modules, in turn, enable numerous process advantages such as local heating, joining, drying or welding of materials.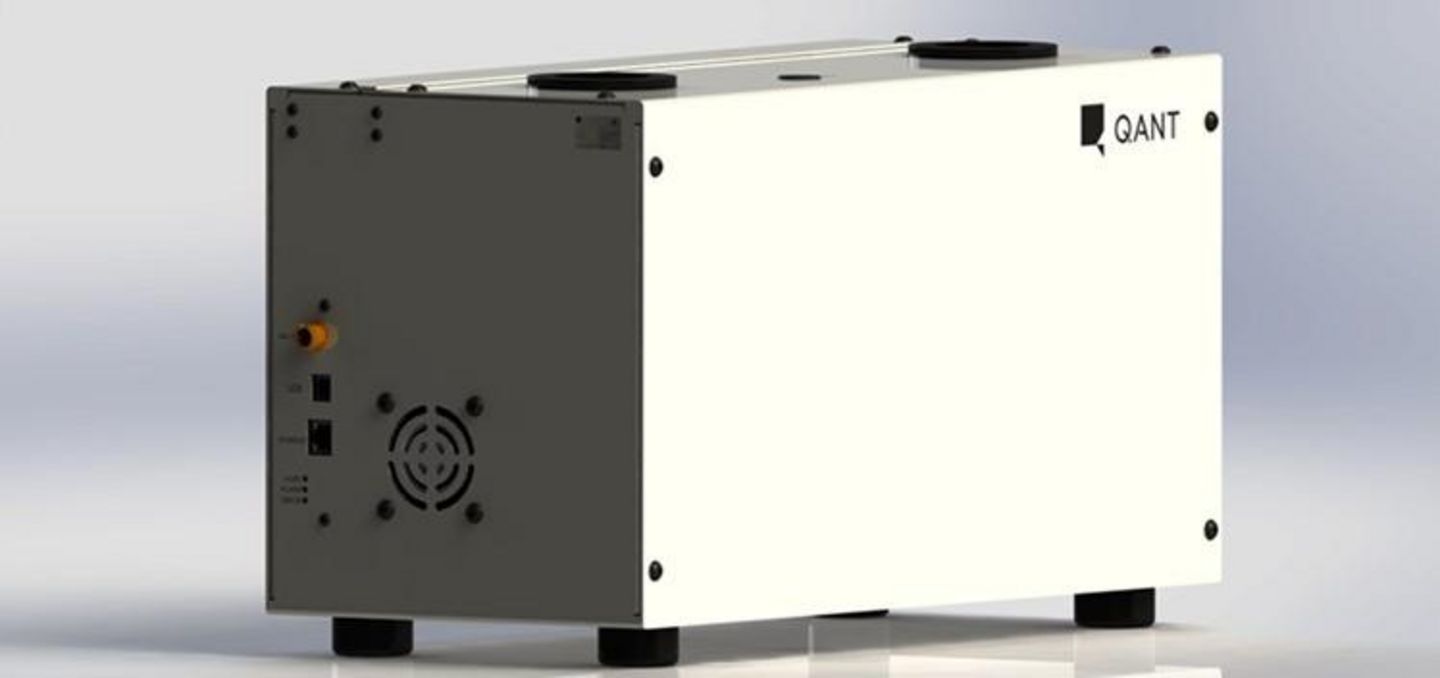 Q.ANT – particle analysis with photonic quantum technology
Welcome to the future of particle measurement: Q.ANT particle sensors enable the detection and analysis of particles in real time for direct control of your processes.
Based on photonic quantum technology, Q.ANT particle sensors generate far more data about the measured particles than currently available measurement methods.
In addition to the creation of standardized particle size distribution diagrams, this data enables the AI-based determination of additional particle information such as classification according to particle shape.