TRUMPF is a high-tech company offering manufacturing solutions in the fields of machine tools, laser technology, electronics, and power tools. No matter how special and complex your requirements in the manufacturing industry are, you can rely on innovative products. As a partner to our customers, we promote digital networking in the manufacturing industry through consultation, platform products, and software products.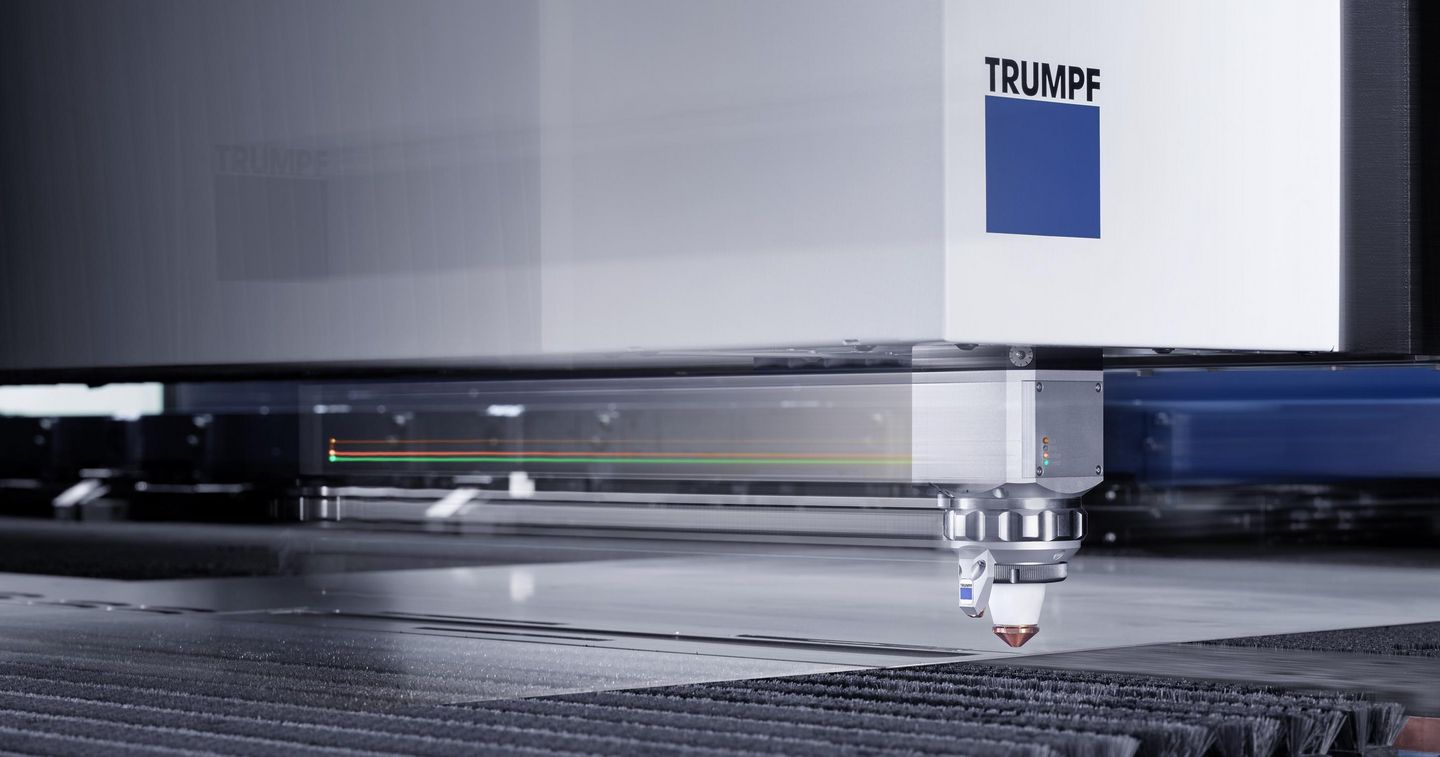 Machines & systems
Machine tools and laser systems for flexible sheet and tube processing make up our core business. Our broad portfolio provides you with systems for bending, punching, for combined punch laser processes, for 2D and 3D cutting applications, as well as laser welding. TRUMPF also provides solutions for additive manufacturing.
Lasers
Laser light is our specialty: With our commitment to innovation in the field of industrial lasers, we always have the right beam source available for you. TRUMPF lasers are the universal tool for industrial applications in the areas of cutting, welding, marking, as well as surface processing. Whether in the macro, micro or nano range – we can offer you tailored system solutions, software tools, application knowledge, and advice.
Power electronics
Advanced technology needs a process power supply. With manufacturing solutions in the fields of induction heating, plasma excitation, and laser excitation, we provide power in the form you need. This is because our product range is comprised of a broad selection of powerful DC, MF, and RF generators. With the expansion of the product portfolio, we have developed and can supply an innovative bidirectional inverter which you can use to feed the power generated through renewable energies into storage systems. No matter which frequency and power you require, all of our products set the standard when it comes to reliability, power, and cost-effectiveness.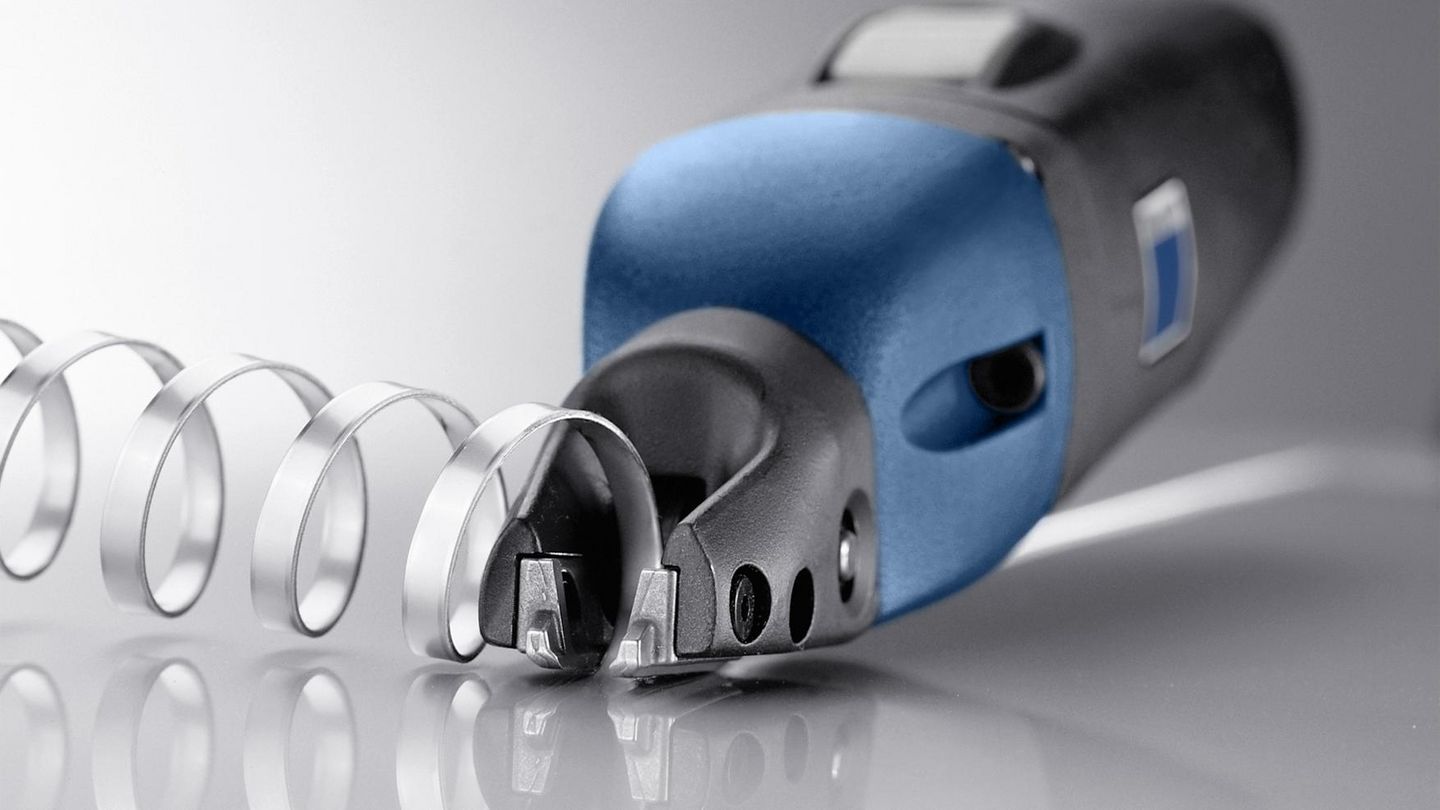 Power tools
Professional sheet metal workers across the entire globe trust in the user-friendly electric and battery-powered tools from TRUMPF. Here, our products not only impress with their high quality, but also through state-of-the-art technology. Tradespeople use our high-quality tools on construction sites and in workshops for the cutting, connecting, and edge forming of sheet metal. All machines are "made in Switzerland".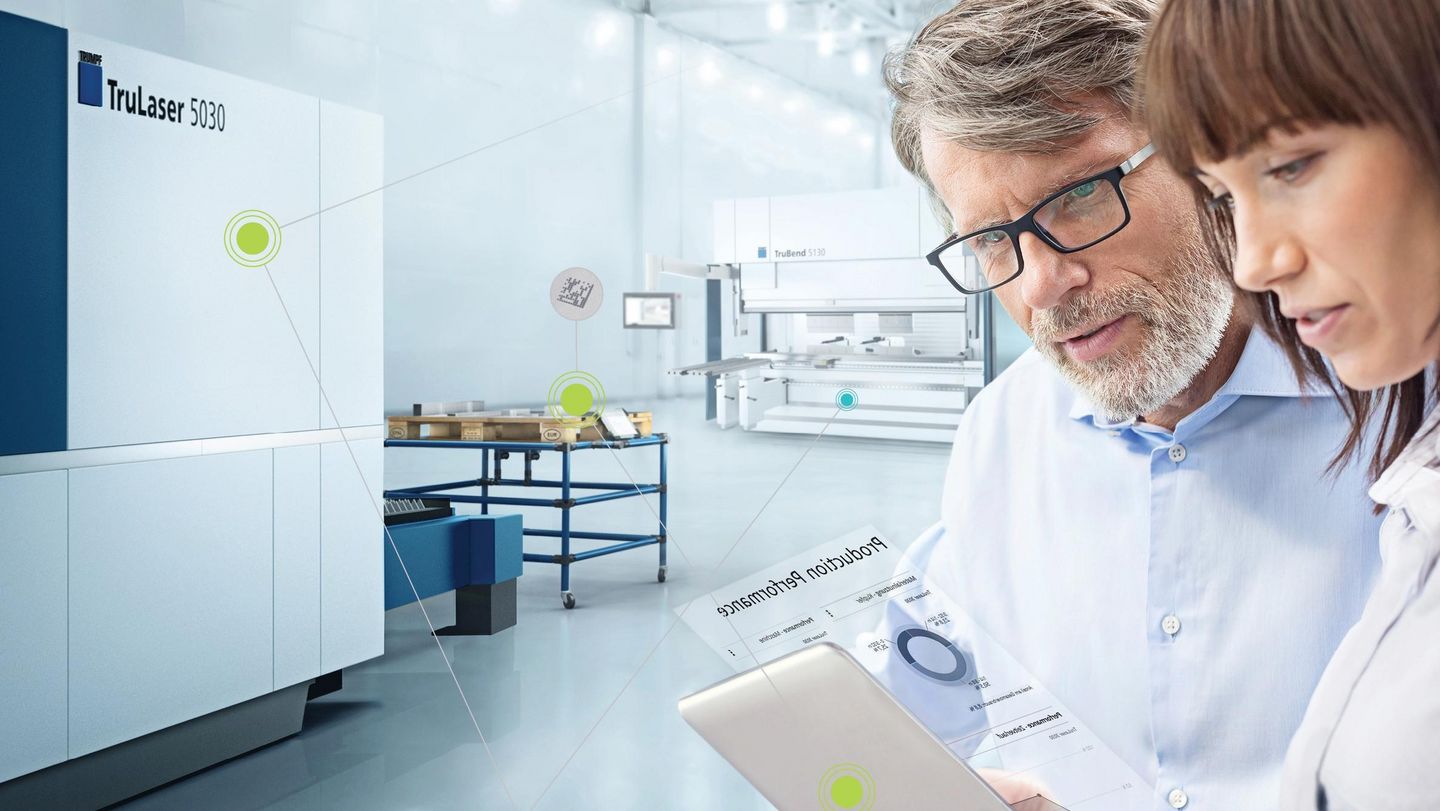 Smart Factory
With smaller lot sizes and an increasing level of variety, it is becoming increasingly difficult to keep an overview and manage costs. The effort for indirect processes is ever-increasing, and it is precisely here that the opportunities presented by the digital factory can be found. With the modular networking solutions from TRUMPF, we help you create a continuous flow in your production facility, thereby arranging your entire production process with increased transparency, flexibility, and cost-effectiveness within the framework of Industry 4.0.
Software
The comprehensive range of TruTops software covers your entire production process – from the customer inquiry to the dispatch of the finished part. You can control not only your operational workflow, including managing your customer orders and purchasing processes, but also the entire production, simply and in a targeted way. You can see the current status of your orders at a glance – and this online due to the direct link with the machine control.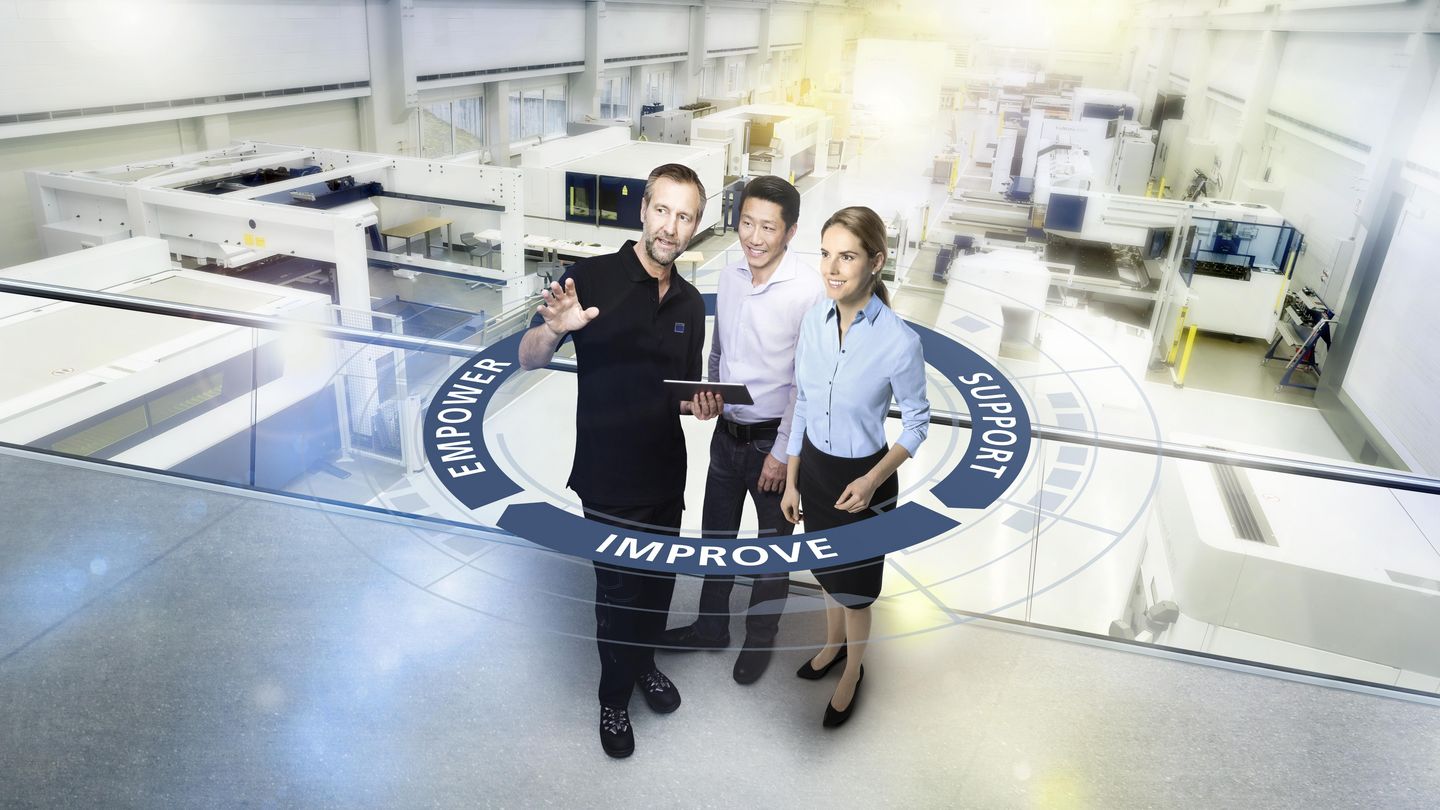 Services
Choose services that bring a real benefit: Regardless of whether you need to create the best possible conditions for successful production, adapt your TRUMPF products with flexibility to changes, or whether you're looking for new ways to maximize the added value. As a partner, we support you with tailored solutions and service packages so that your production is always optimized.