The brake calliper is a component in vehicles that is directly relevant to safety, therefore quality is an important factor. The 3D-printed part is comparable to conventionally manufactured components and even performs better in some stress tests.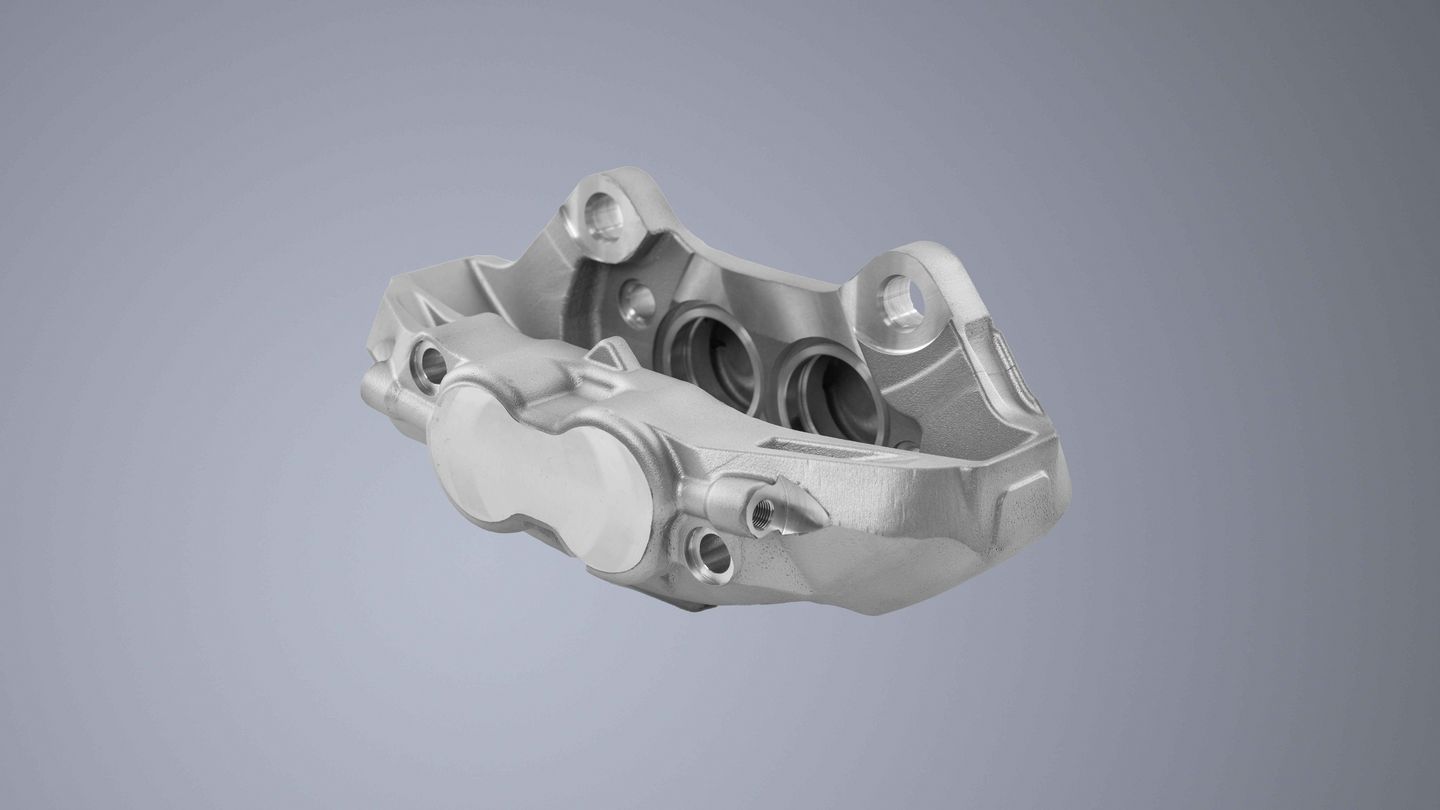 Brake calliper from Continental
This brake calliper has been extensively tested and has received approval for road use. It has been designed to replicate serial castings in terms of performance and behaviour.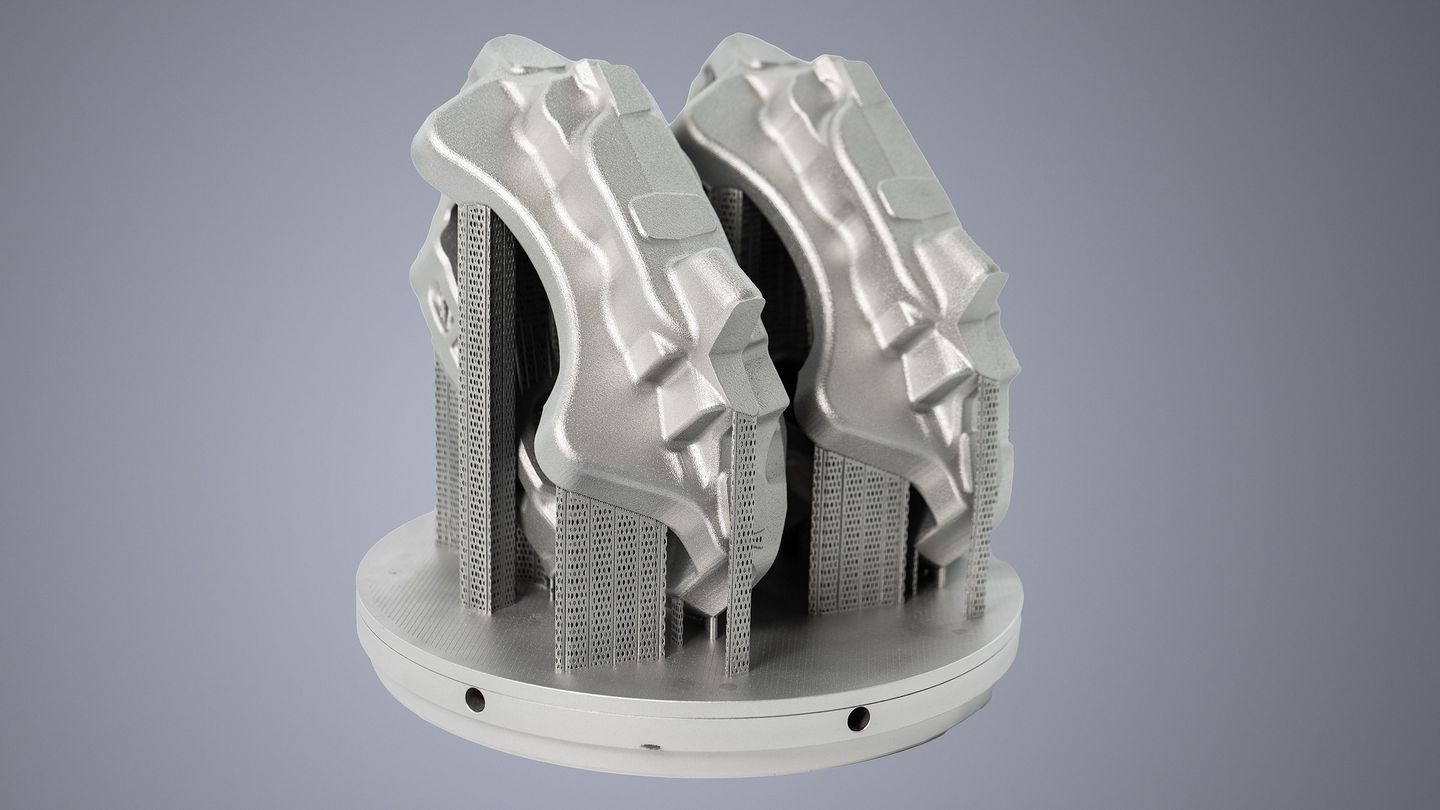 Brake calliper from Continental
Series production of brake callipers
Replicates mass-produced metal castings
Get in touch with our additive manufacturing experts!
Do you have a component that you would like to 3D print? Would you like to know what potential savings there are, and what advantages you could benefit from with additive manufacturing? Then get in touch with us today to arrange an individual consultation with our experts.
Contact
Facts & figures about the example part
Weight: 2914 g (part)
Production time: 61.4 h (2 parts)
Number of layers: 5806, ea. 60 µm
Material: AlSi10Mg
Find out more about the product