Tool insert for tracheal tube
This use case demonstrates additive tool and mould making for medical technology. It enables an 80% reduction in the cycle time for plastic injection moulding, resulting in large financial savings.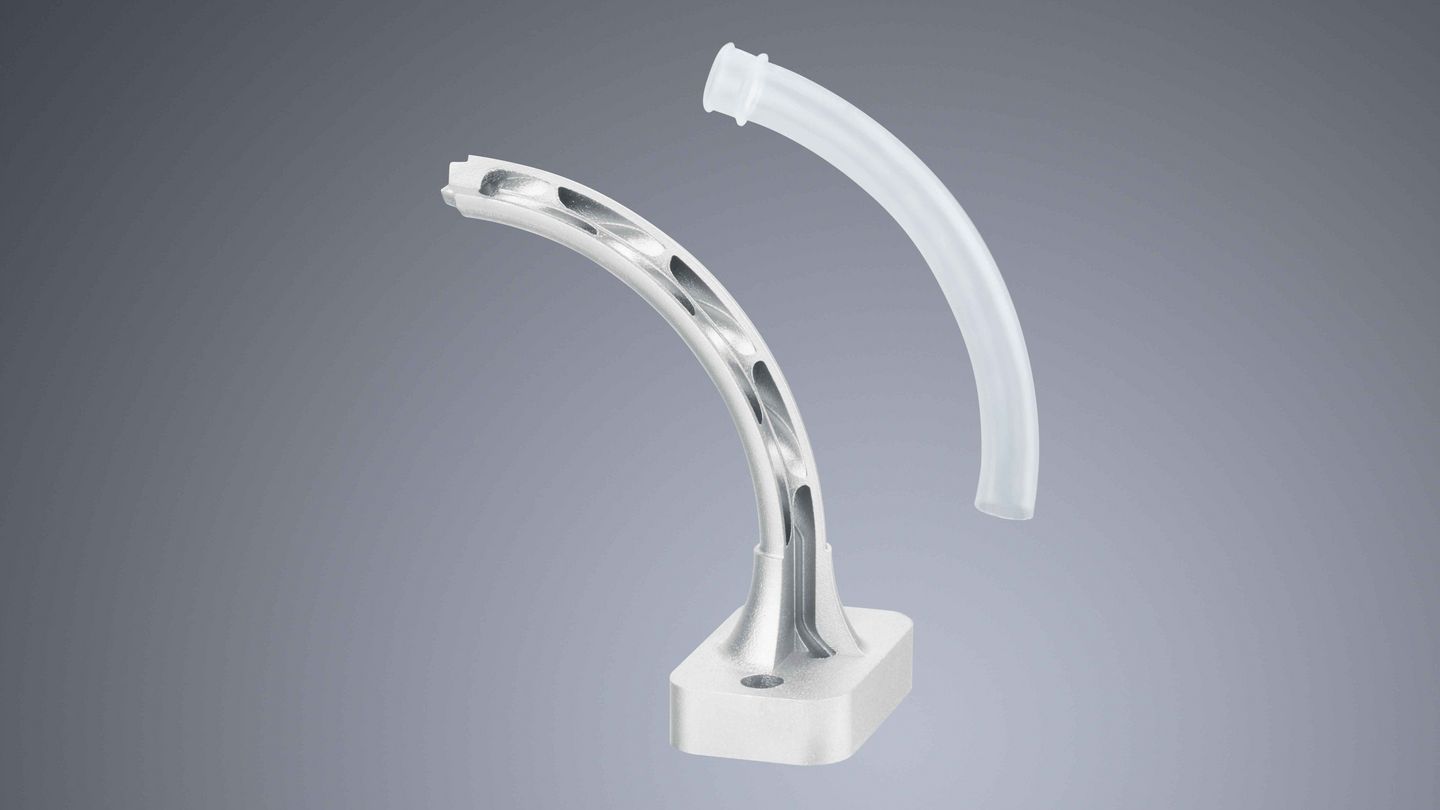 The mould cores contain an internal double helix structure (conformal cooling). It significantly reduces the cycle time for injection moulding.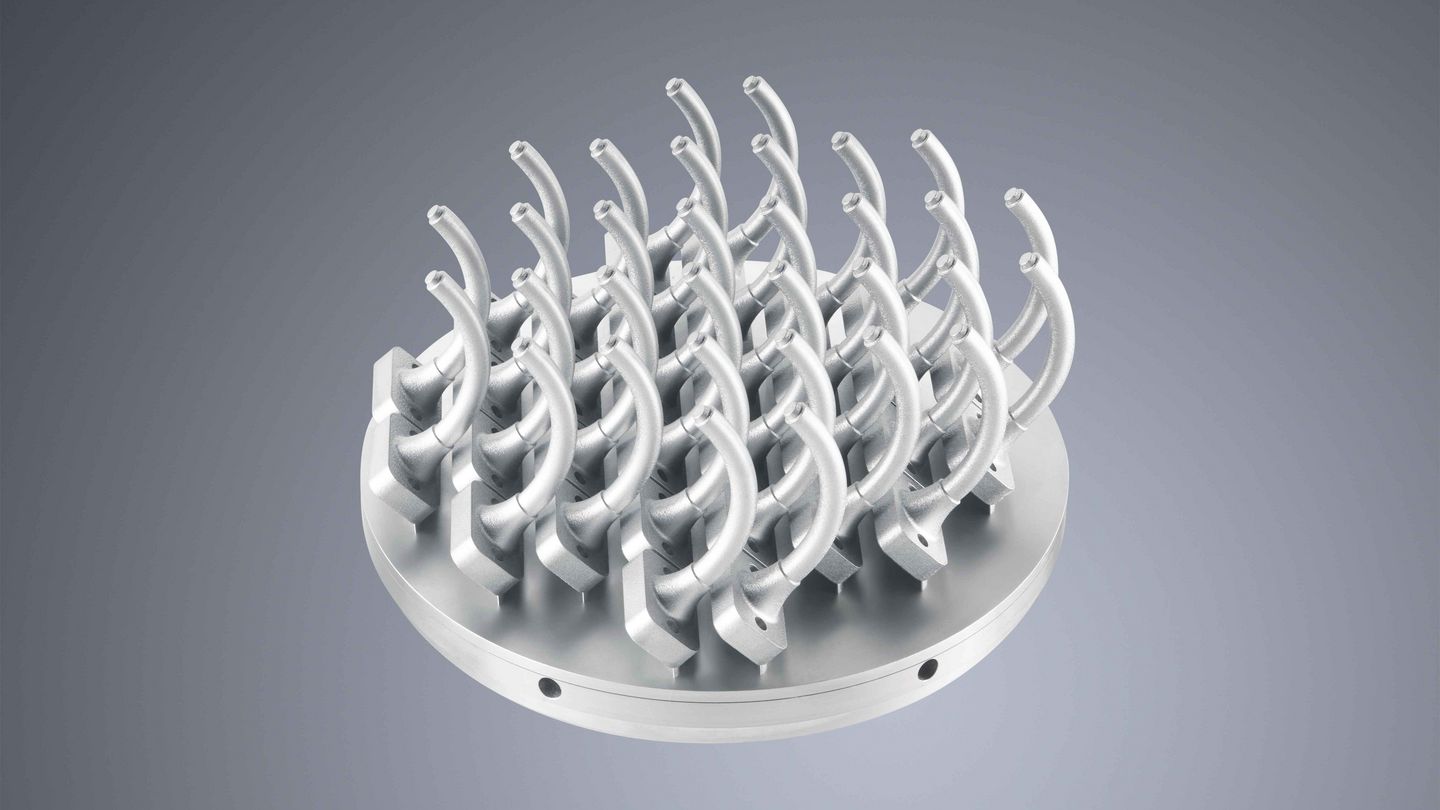 32 tool inserts are produced per build job.
Get in touch with our additive manufacturing experts!
Do you have a component that you would like to 3D print? Would you like to know what potential savings there are, and what advantages you could benefit from with additive manufacturing? Then get in touch with us today to arrange an individual consultation with our experts.
Contact
Facts & figures about the example part
Weight: 324 g
Production time: 20 h (32 parts)
Number of layers: 1873, ea. 60 µm
Material: 1.2709
Created by: Röchling Direct Manufacturing GmbH​
Find out more about the product