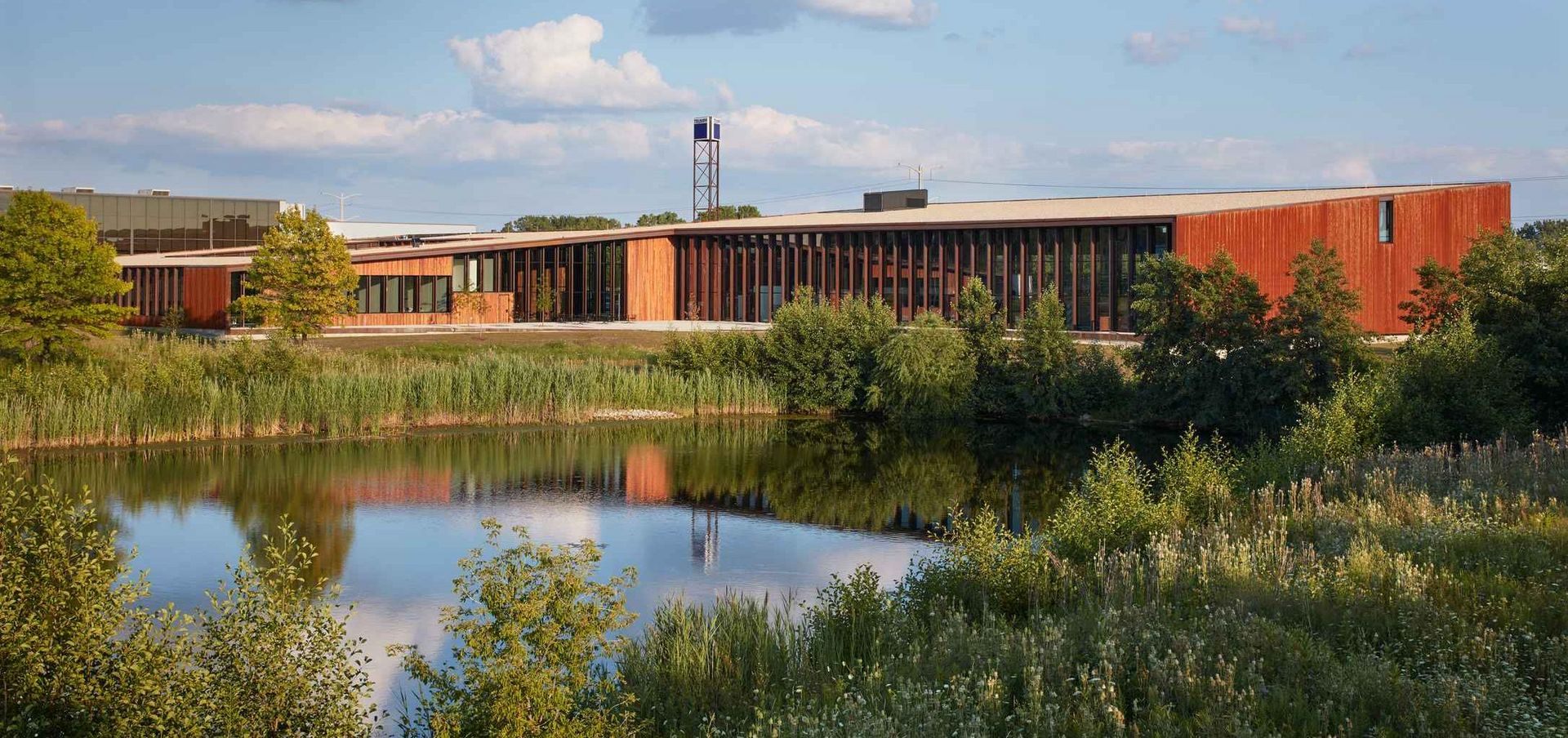 2009-2019
The road to industry 4.0
2009
TruLaser 1030
Designed and built in the United States, the TruLaser 1030 features all the benefits of TRUMPF technology. It combines a rugged drive system and machine construction with a TRUMPF TruCoax 2 kW diffusion-cooled RF laser resonator, to provide a cost effective and productive laser cutting system in a small footprint. The TruLaser 1030 requires half of the floor space of a typical 5 by 10-foot machine.
2013
The One World Trade Center
Spire and facacde of the new One World Trade Center in New York are manufactured on TRUMPF machines by a US customer. The spire was mounted in 2013.
2014
Under new management
In 2014, Peter Hoecklin is appointed CEO & president, Burke Doar is Senior Vice President of TRUMPF Inc.
2017
The Smart Factory in Chicago
In 2017, TRUMPF opens the Smart Factory in Chicago and digitally integrates the entire process from the order, to the design, production and shipment of a sheet metal part. The buidling was designed by Barkow Leibinger Architects.
2019
A new location
Celebrating its 50th anniversary, TRUMPF Inc.'s opens a new showroom in Costa Mesa, California, the most densely populated US state and the sixth-largest economy in the world. With 20,000 square feet and the entire portfolio of sheet metal technologies and software solutions, TRUMPF now has a solid footprint in the Golden State and around the entire US and continues its 50 year commitment of dedication to its customers.
TRUMPF USA celebrates its 50th anniversary
An official celebration of the 50th anniversary takes place in Farmington on September 30, 2019. Members of the TRUMPF management board, prominent representatives from government and industry honor the many milestones in the five decade long histroy of TRUMPF Inc and the friendship between the United States and Germany.