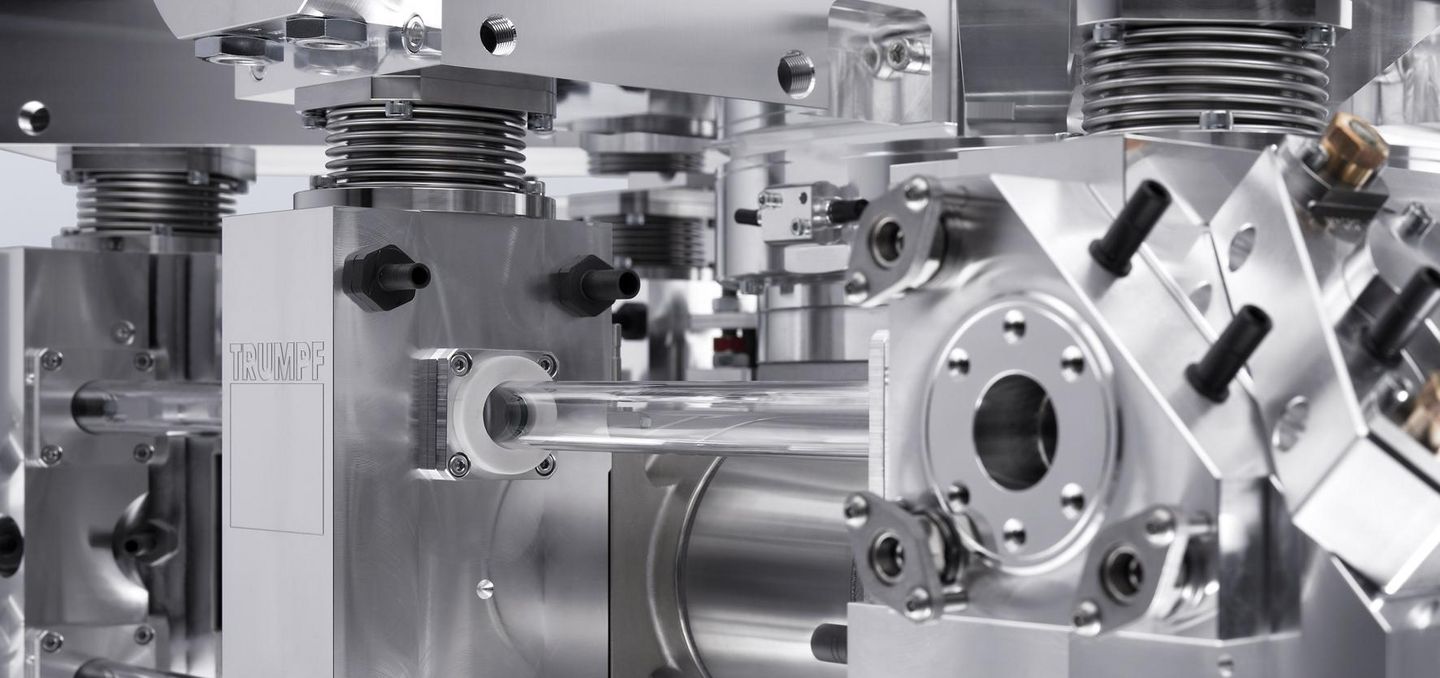 CO2 lasers
Ten thousand TruFlow CO2 lasers from TRUMPF cut and weld in production halls around the world. Our customers appreciate the high reliability of the beam source – even for applications that require a little more robustness. The TRUMPF CO2 lasers are available in different power ranges from 2 to 20 kW. The wavelength of 10.6 µm is very flexible and can be used for different material types and thicknesses. The laser processes are stable, productive and low-spatter. Due to their compact design, the CO2 lasers can be easily integrated into existing systems.
TruFlow
The CO2 lasers from TRUMPF are well-suited to efficient and cost-effective processing of a wide range of materials. With TruFlow, you can cut and weld two- and three-dimensional workpieces or carry out surface processing on these.
You may also find these topics interesting
Contact
TRUMPF Ltd.
Fax +44 1582 399260
E-mail
Downloads

Beam sources brochure
pdf - 9 MB