Versatile solutions combined in one machine
The bidirectional TruConvert AC 3025 battery inverter from TRUMPF Hüttinger converts alternating current into direct current. This can be fed into any battery and retrieved when needed.
The modular 19-inch inverter structure allows simple integration in an electrical cabinet or container, facilitating a connection with the most varied of storage technologies.
Versatile network connection
Different feed guidelines, isolated network and micro grid capacity – combined in just one machine
Certified
Standard-conforming network supply for USA (UL1741 SA) and the European market (VDE-ARN4105, VDE-ARN-4110* and TOR)
Isolated network and micro grid capacities
Black start and unbalanced load capacity, as well as compatibility with single phase loads. The voltage and frequency droop (droop control) facilitates isolated network integration with decentralised generators without an additional communication device
Integrated virtual impedance
Facilitates a reproduction of the inherent properties of synchronous machines and provides stability for every network impedance and every parallel circuit
High availability
Error security due to the modular structure and scalability in 25kW steps. If one unit fails, the remaining units pick up the load
Compact design
All functions are packed into a 19-inch design, which means it is easy to install them in electrical cabinets or containers
Modbus interface
Simple integration in customer-specific energy and battery management systems via the modbus interface
Combination
Network connection of any storage solution, including in combination with the TruConvert DC Series 1000
Integration of solar generators in the storage solution
The battery inverter on the DC side can be directly connected using the accessible DC link, additional inverters between the source and the storage system are not required. The modules in 19-inch standard housings can be combined with PV or wind plants to create a future-oriented system.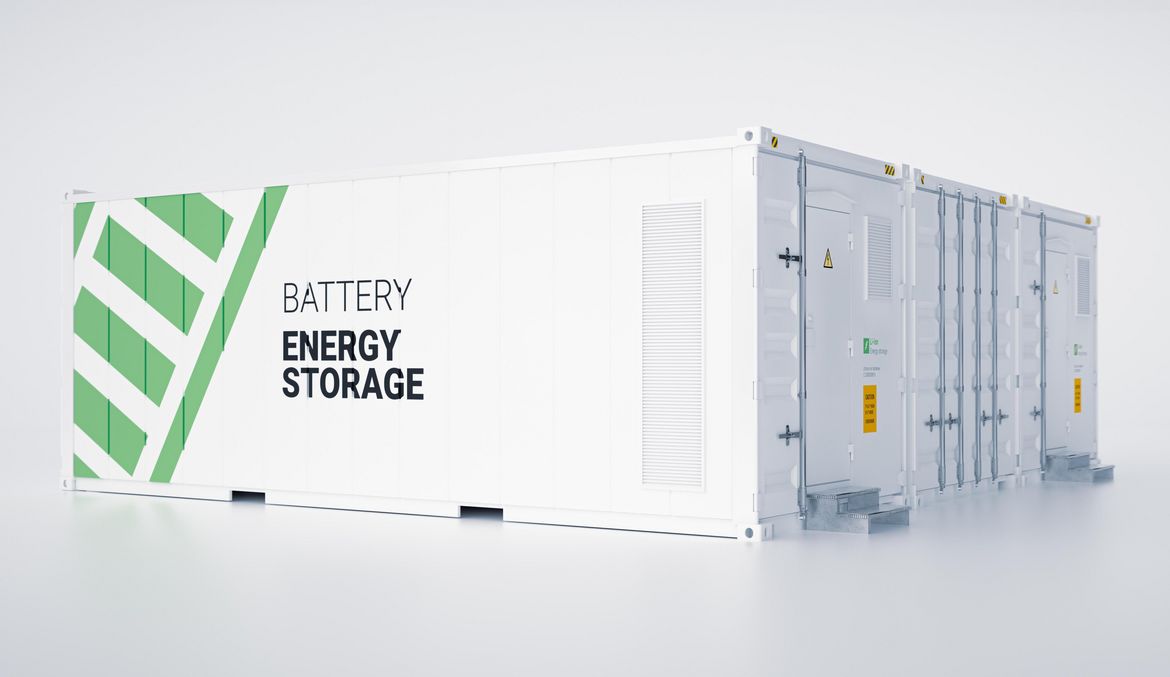 Application with any battery.
The bidirectional TruConvert DC Series 1000 battery inverters from TRUMPF Hüttinger are suitable for use with any battery, regardless of whether it is a lithium-ion, second life, redox flow or lead-acid battery. Thanks to the modular structure and a common DC link, different sources and different storage systems can be operated completely independently of each other.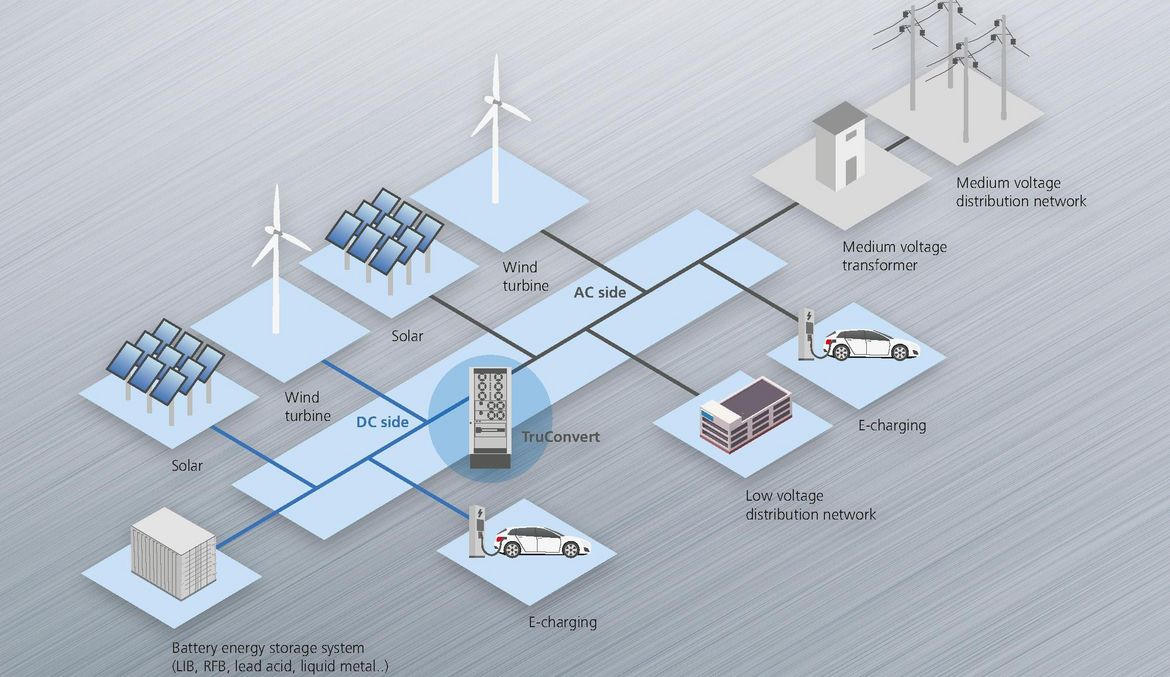 Combined to one future-oriented system
Thanks to a variety of customised configurations, the battery storage system can always be adapted to the respective requirements. It is also possible to expand it with additional energy sources or an e-charging station.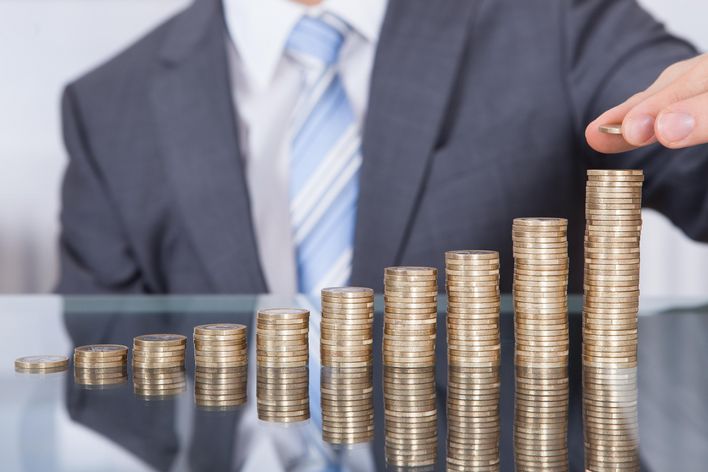 High availability
The modular structure and scalability in 25kW steps provide a high degree of error security. If one unit fails, the remaining units pick up the load, preventing potential losses.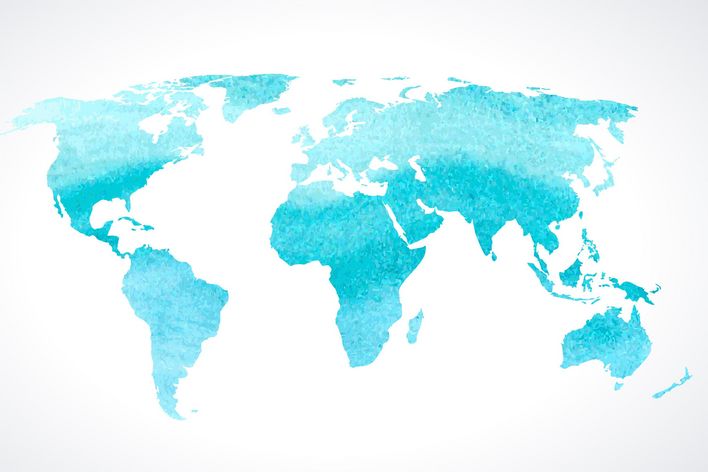 Maximum efficiency for your battery storage system
With a power output from 25 kW to megawatts, the AC-DC inverter is suitable for both small and large battery storage systems. It can be used around the world with its variable line voltage without the need to adapt it. The high levels of efficiency over a broad voltage range enables the particularly energy-efficient operation of your battery storage system. The inverter can be connected in parallel and can therefore be adapted to high power levels without any problems.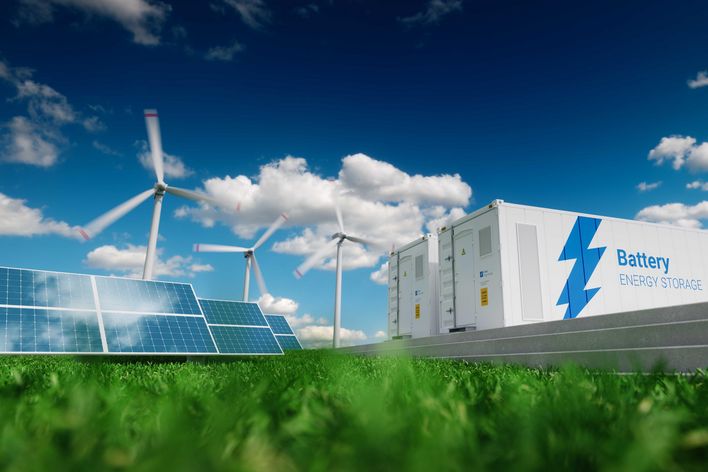 Easy to combine with existing systems
The modules in 19" standard housings can be integrated with particular ease in existing battery storage systems or can be combined with PV or wind plants to create a future-oriented system. It is possible to expand the battery storage system with additional energy sources or even an e-charging station.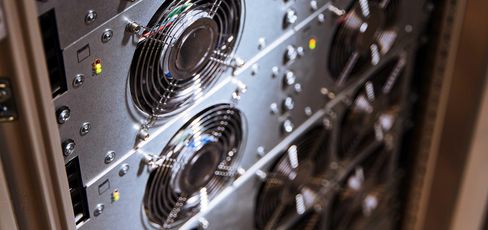 TruConvert System
The AC-DC inverters from the TruConvert DC Series 1000 in combination with the DC-DC converter and system control form a perfectly coordinated system from one source.
Trend-setting technologies in combination with robust industrial design guarantee a high degree of efficiency and a long service life across a broad power range, offering unlimited opportunities for integrators and battery manufacturers.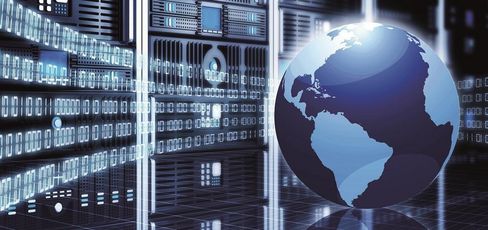 I 4.0-ready
The battery storage system can be controlled from anywhere in the world thanks to anticipatory communication in combination with integrated monitoring functions. This is facilitated by real time data monitoring, remote diagnostics and optimum operation. All components can be connected with your cloud via a secure OPC UA. The Ethernet-based communication protocol allows for large data streams in real time.
This product range and information may vary depending on the country. Subject to changes to technology, equipment, price and range of accessories. Please get in touch with your local contact person to find out whether the product is available in your country.