Welcome to Trumpf at Productronica 2017
Visit TRUMPF at productronica 2017 - the world's leading trade show for the development and production of electronics. From November 14 to 17, 2017 we will present the benefits of copper welding with green laser light at booth 403 in hall B2. Using the TruMark marking laser, we will show our visitors how metals and plastics can be flexibly marked with the laser in two or three dimensions. At the VDMA special installation in cooperation with the Messe München, TRUMPF will also present how you can utilize the full potential of your Smart Factory possibilities through intelligent visualization.
We are looking forward to your visit in Munich!
Our Highlights at the fair
Copper welding with green laser light
Copper welding with green laser light
With our TruDisk Pulse 421 pulsed high-power laser, you can efficiently weld highly reflective materials like copper. Due to the fact that copper absorbs green laser light significantly better than infrared wavelengths. Through the smoother welding process and more homogeneous heating, you can benefit from minimal spatter formation and reproducible results. At our trade show booth we will present the lasers in the compact TruLaser Station 5005 laser machine, combined with the programmable PFO 20-2 focusing optics. This complete package allows for a simple and cost-effective introduction to copper laser welding.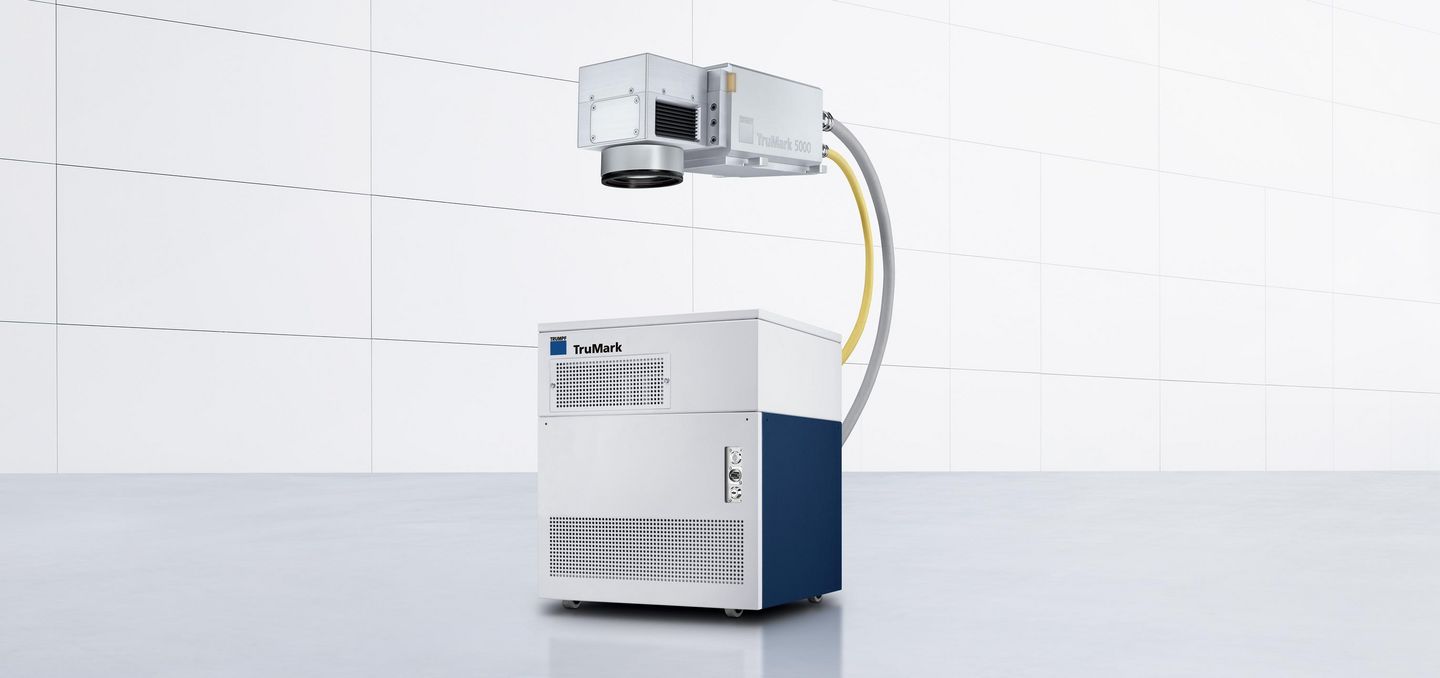 Consistent and high-quality marking in third dimension
Flexible, convenient and ergonomic marking? The TruMark Station 5000 offers all of this: This all-rounder can be combined with all TRUMPF marking lasers; at productronica we will show the machine in combination with our TruMark 5050 marking laser. Especially powerful and diverse: it can be used on metals and plastics, the laser is easy to integrate, and its focal position can be adjusted quickly. The new VisionLine image processing package makes material processing easier, just like the current version of the TruTops Mark marking software, with which you can now also mark 3D bodies flexibly and undistorted.

Condition Based Services – Monitoring & Analyse
Recognize potentials at a glance today - produce more efficiently tomorrow: Experience how Industry 4.0 is being implemented in reality at TRUMPF and other companies as part of the VDMA special installation in cooperation with the Messe München (booth 361, hall B2). We'll show you how you can recognize the operating status of your lasers in real time via different dashboards with Smart View Services - this allows optimal transparency and high availability. In TRUMPF Condition Monitoring, our service experts and specially developed algorithms with anticipatory trend analyses monitor the state of your laser. Through this, possible machine downtimes and production losses can be recognized early and prevented through counter-measures.
Messe München
Am Messesee
81829 München
Germany