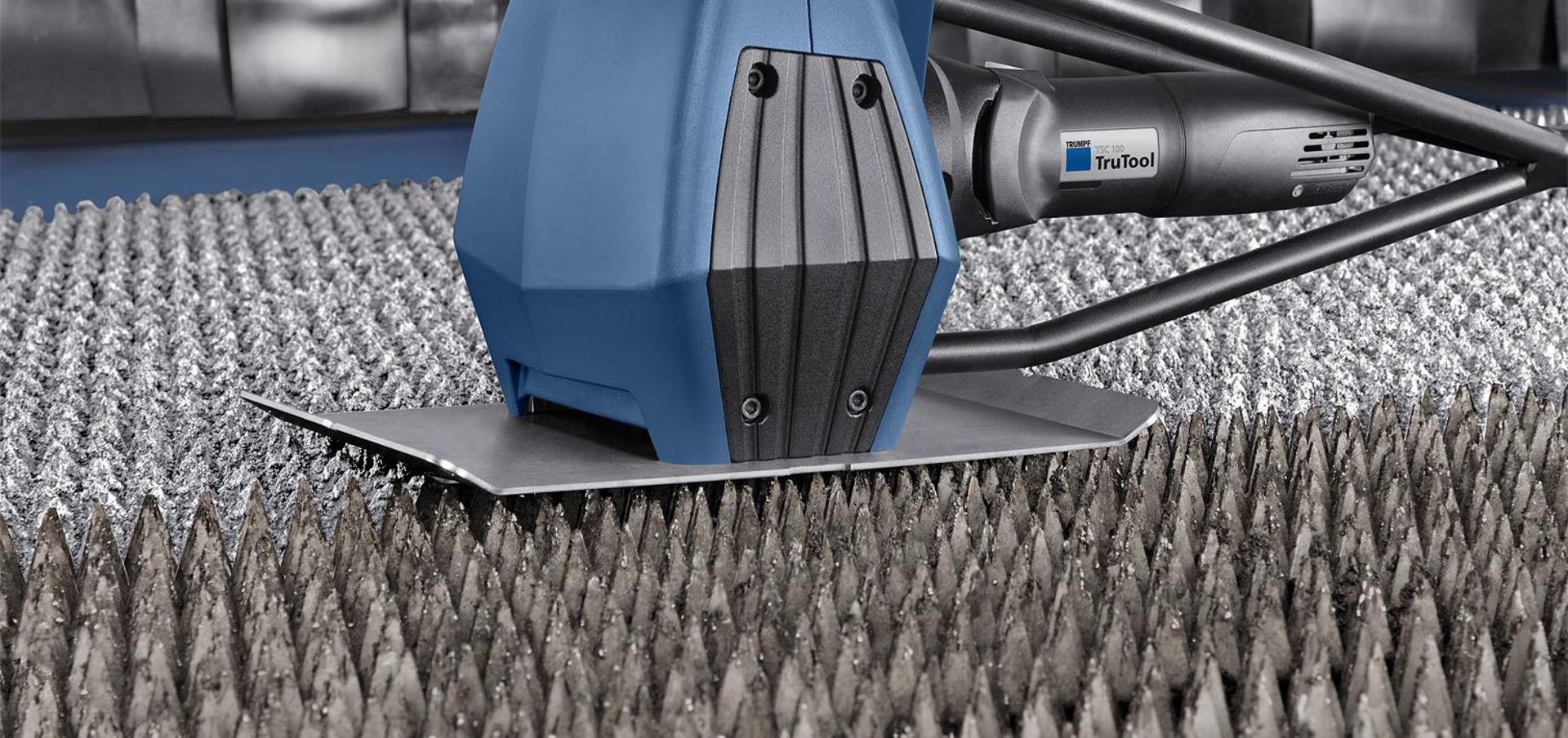 Slat cleaner
The specialist for clean slats
The laser slat cleaner cleans the slats of your flatbed laser machine fast and several times over. This means you can use the slats for considerably longer. The machine can be simply and easily operated by one person.
Diverse area of application
Well-suited for a variety of materials, even for stubborn stainless steel slag.
Multiple cleaning
Multiple cleaning means an increased service life before having to replace the slats.
Highest quality
Slats which are cleaned regularly increase process reliability and the quality of the produced parts.
Automatic adjustment
The laser slat cleaner automatically adapts to different slag thicknesses of up to 1 in.
Power Tools Sales
Fax +41 58 257 64 01
Email