BendGuide – the TRUMPF bending app
The new TRUMPF BendGuide app enables you to perform bending calculations more easily and clearly than ever before. Take advantage of TRUMPF's expertise as a leading innovator when it comes to bending sheet metal!
Calculate bending parameters quickly and easily.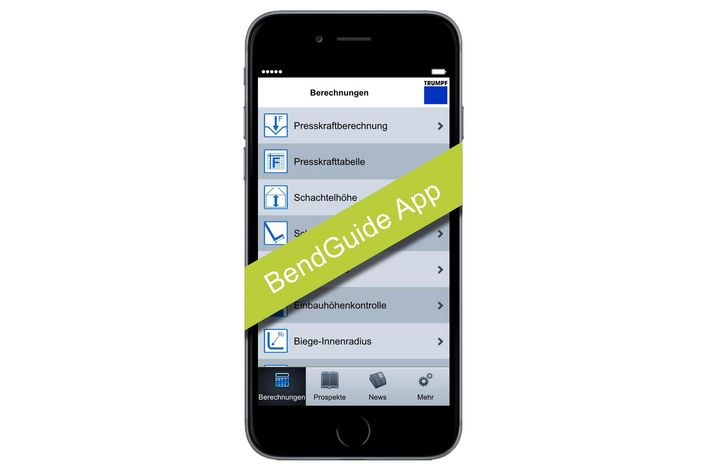 With the TRUMPF BendGuide app you can calculate the key bending parameters quickly and simply:
Press force calculation
Press force table
Box height
Side length
Die width
Open-height check
Inner workpiece radius
Sheet thickness conversion
Tool weight calculation
Sheet metal weight calculation
You also have access to the latest bending brochures and news.
In the settings in the "More" menu item, you can conveniently convert the units of measurement from metric to imperial and set the language of your app. You can choose between eight different languages: English, German, French, Italian, Spanish, Czech, Russian, and Chinese.
Please do not hesitate to get in touch with us. Simply send us your questions, comments, and suggestions in the new contact area in the app.
You can find the BendGuide here
The BendGuide app is available for Android free of charge.
The BendGuide app is available for iOS free of charge.
Open the BendGuide directly online