Find out more about laser metal fusion (LMF) and powder bed fusion (PBF) technology and incorporate additive manufacturing expertise into your business. Identify initial uses where the potential of additive manufacturing components can be leveraged to create a business case for cost-effective production.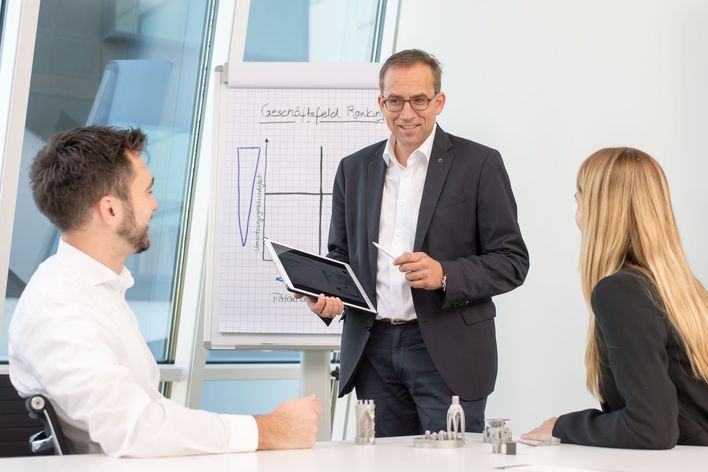 Learning

the production basics

Identifying parts together

Manufacturability analysis and business case evaluation
Customer example of part identification
After analyzing the cutting properties of a 2D laser machine, diode cooling was identified as a component requiring optimization.
Added value from metal 3D printing
Improved cooling

Component reduction through function integration

Simplified assembly

Weight reduction