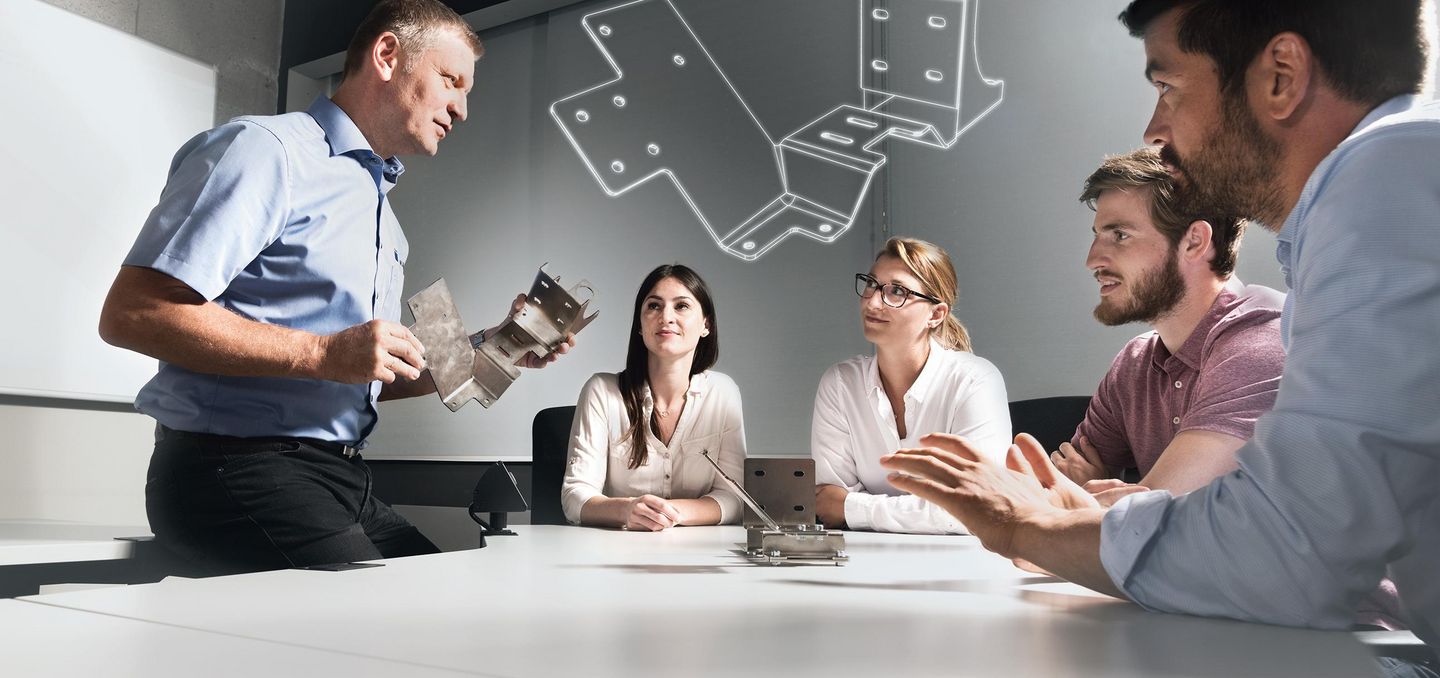 Part optimization – cleverly designed to make your component more cost effective
What potential is hidden within your parts? Find out now at our workshops and seminars on part optimization for sheet metal and tubes. Whether you wish to manufacture parts more profitably, produce new parts, or enter new types of technology – the relevant knowledge regarding sheet metal design will help you trim your parts for success, while saving money as well. Because cost-efficiently designed parts are the key to efficient manufacturing, require fewer process steps and reworking, and pave the way to networked production.
Cost-effective design
Cut down production steps and costs through the function-based redesign of your components.
Apply your skills directly
Learn how to optimize your parts practically through exercises and your own components.
Make use of experience
Take advantage of our practical knowledge from more than 500 workshops.
New inspiration
Acquire rules of design for creative ideas and new solutions.
Lighter, cheaper, or more functional: How would you like your parts? When sheet metal parts have a well-thought-out design, this allows your machines for laser cutting, punching, or bending to reach their full potential – while saving on materials, costs, and effort.
Example: Optimized axis stop
The axis stop is conventionally produced out of a welded construction with a semi-finished product and milled parts. The many work steps are both time-consuming and cost-intensive. The new design made of two sheet parts reduces the number of parts and thus the joining processes and material usage.
The following training types are offered
Laser welding part design
A laser welding system allows you to manufacture for much less than with conventional welding, as long as you identify suitable parts and make these fit for laser welding. You can receive design and manufacturing-related tips and tricks from us.
The conventional cover for electronic components such as electrical cabinets must be sealed and free of distortion. This is the crux with conventional TIG welding, as it results in distortion which must be corrected. The design which is suitable for laser welding replaces multiple work steps: Both seam preparation and corrections are no longer necessary, as the lower heat input barely produces distortion.
The following training types are offered
Sheet metal fixture design
Fixtures guarantee quality and more reliable processes during laser welding. However, what even experienced practitioners often don't know is that fixtures are often cheaper and more flexible when they are produced from single sheet metal parts. Additionally, you can reduce production tolerances during welding. When are you going to make work easier for yourself?
Example: Optimized fixture made of sheet metal for laser welding
A conventional fixture for laser welding is usually made from a solid milling block. Clamping fixtures made from sheet metal are economically superior to conventionally milled fixtures. This is because they lower manufacturing costs as well as weight. They also allow for additional functions to be integrated and increase heat dissipation.
The following training types are offered
Tubes and profiles are used everywhere – from machine and system construction all the way to the furniture industry. Laser tube cutting saves entire process steps, which allows you to save money. Secure your share of the growing market for laser-cut tubes. You will learn exactly how this works with the appropriate advice.
Example: Optimized cantilever
In conventional manufacturing, three parts are adjusted to one another in individual process steps – which is time-consuming and logistically challenging. The cantilever is now cleverly manufactured from two identical tubes with identical shape and dimensions. Both parts are adjusted to one another on a laser tube-cutting machine and then connected together.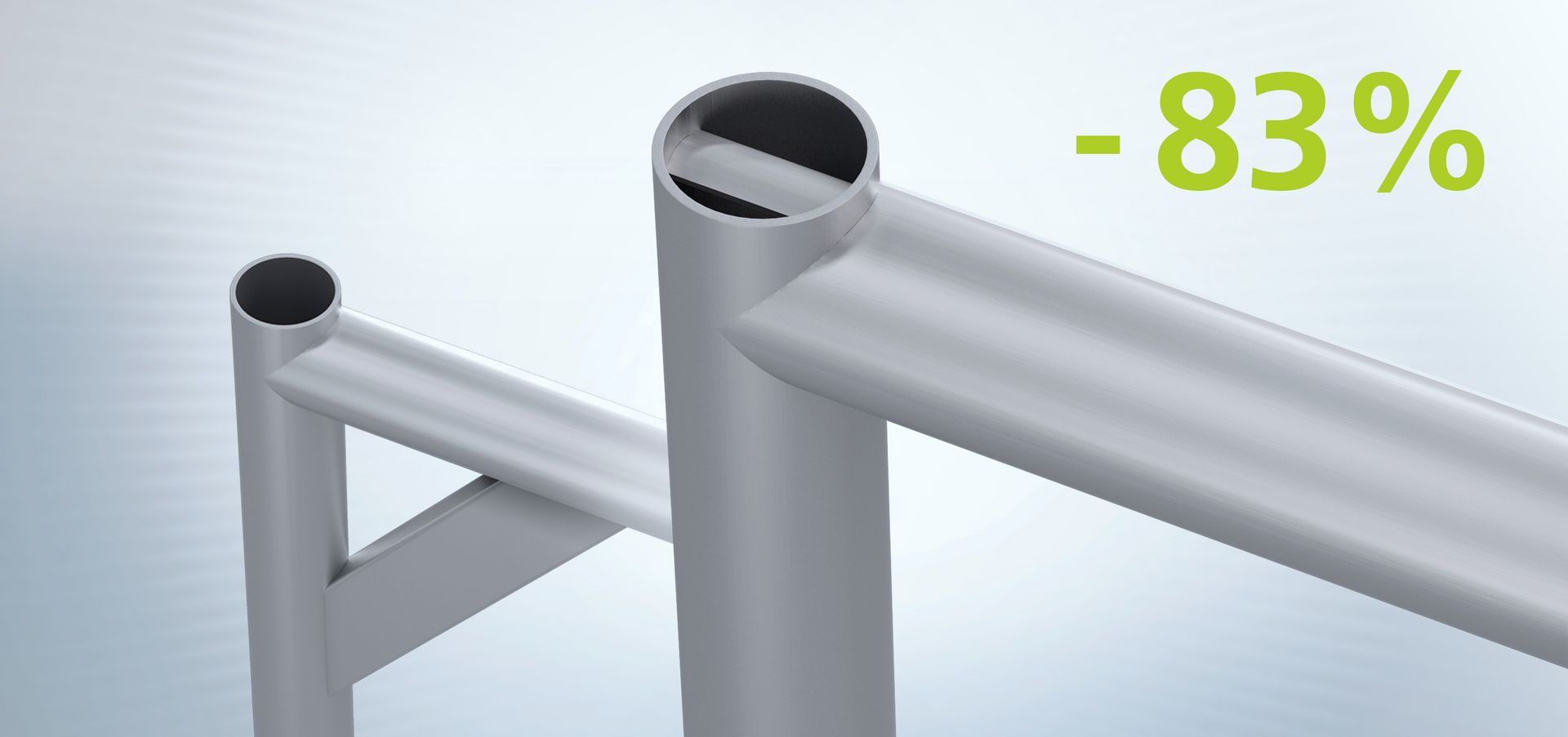 The following training types are offered
Would you like to increase your vertical range of manufacture, improve your machine utilization rate, or lower the costs for fixtures? Then you should manufacture fixtures from laser-cut tubes in the future. It's easier than you think.
Example: Optimized fixture made of tubes
The numerous milled parts in the conventional fixture are both time-consuming and cost-intensive. The costs of chipping manufacture are high and fits for pins and threads are necessary. The assembly must be welded when it is lying down. A tube plug-in design replaces the entire milling block. Its advantages: fewer parts, less effort. The vertical design of the fixture also makes it easily accessible and ergonomic.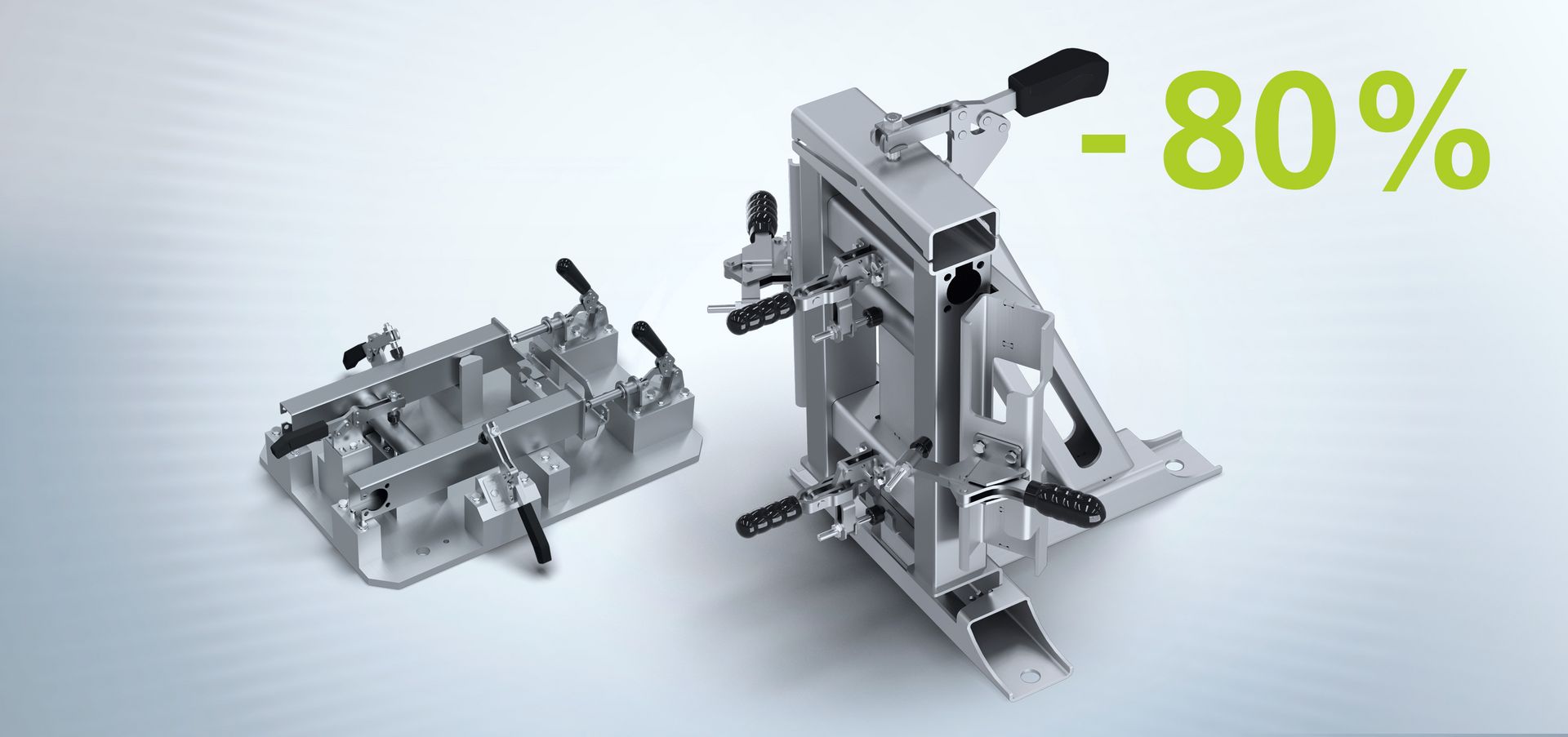 The following training types are offered
Dominik Straus
Consultation for part design
E-mail