TRUMPF at the Intec Leipzig 2023
Experience live the interplay of total solutions suitable for industry. Take advantage of the opportunity to discover innovations, experience products and cultivate relationships.
We look forward to seeing you in person!
Register now
Register now free of charge for Intec Leipzig 2023. We look forward to seeing you!
Register now
TruLaser Cell 3000
With the compact and highly precise 5-axis laser machine TruLaser Cell 3000 you can weld and cut in two and three dimensions. In addition, the 3D laser machine is suitable for laser buildup welding (LMD). From the prototype to the production of large series with extensive automation, the multi-talent shows its superiority. This applies in particular to the economical laser processing of small to medium-sized components in the best quality.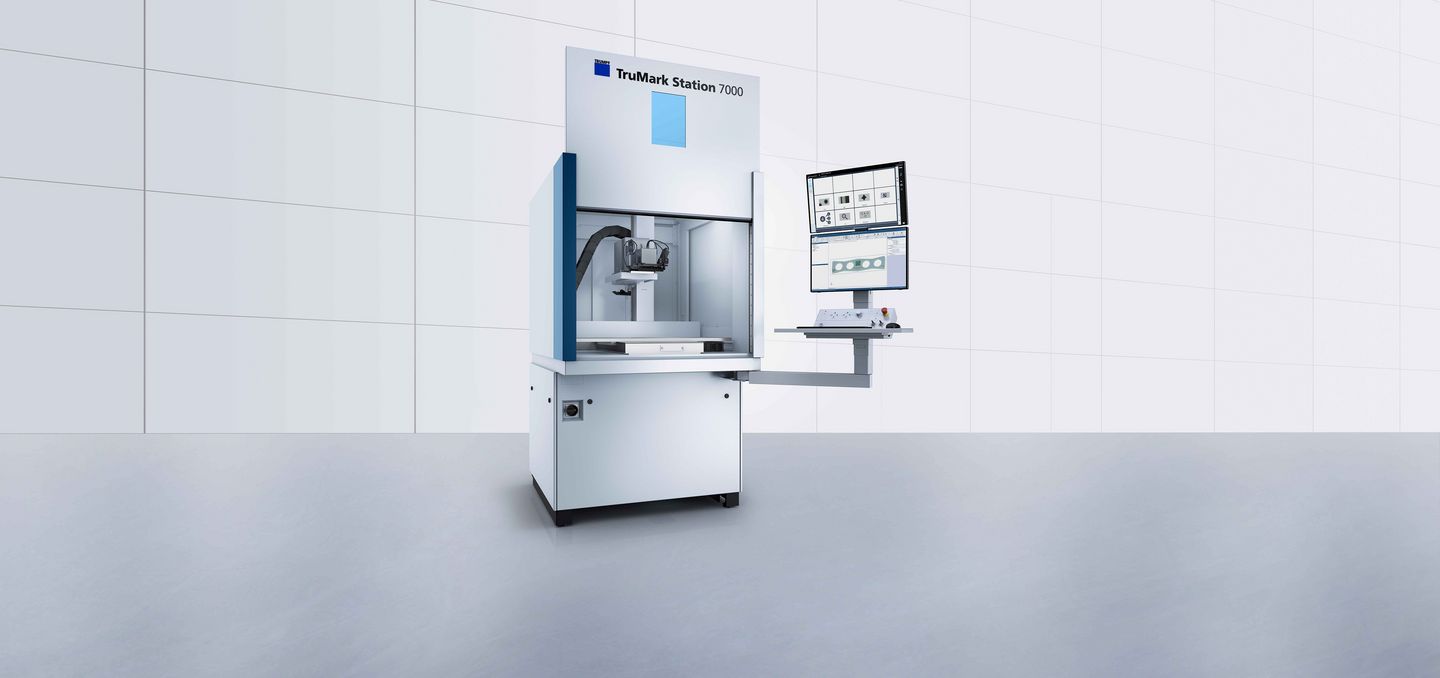 TruMark Station 7000 with TruMark 6030
With our TruMark Station 7000 you can also mark large and heavy components in manual or series operation. Benefit from consistent marking quality and ergonomic and simple operation. Combine the TruMark Station with the marking laser that is precisely matched to your requirements. Convince yourself of our complete turnkey system with the reliable and robust marking laser TruMark 6030.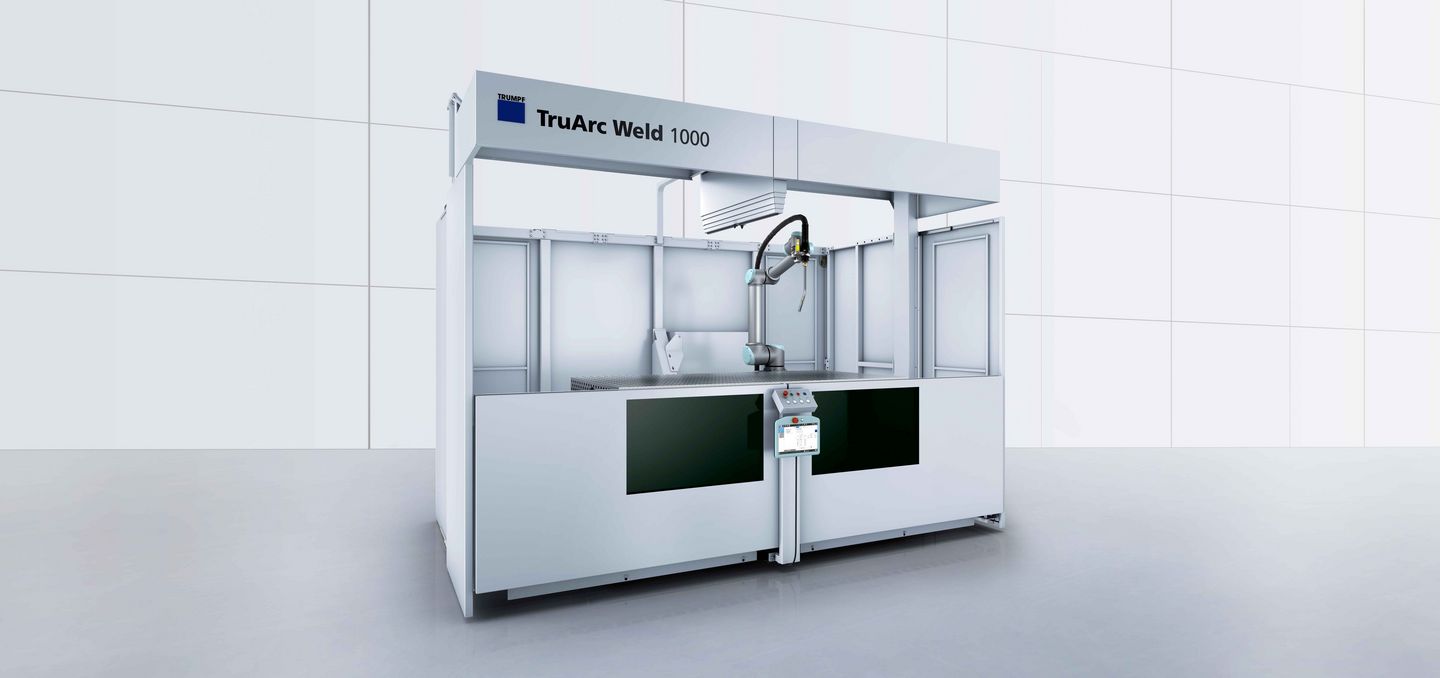 TruArc Weld 1000
Die voll ausgestattete Anlage bietet das Komplettpaket für Ihren einfachen Einstieg ins automatisierte Lichtbogenschweißen. Die Schweißzelle arbeitet schon bei kleinen Losgrößen profitabel, ist intuitiv programmierbar und kann auch ohne Fachwissen bedient werden.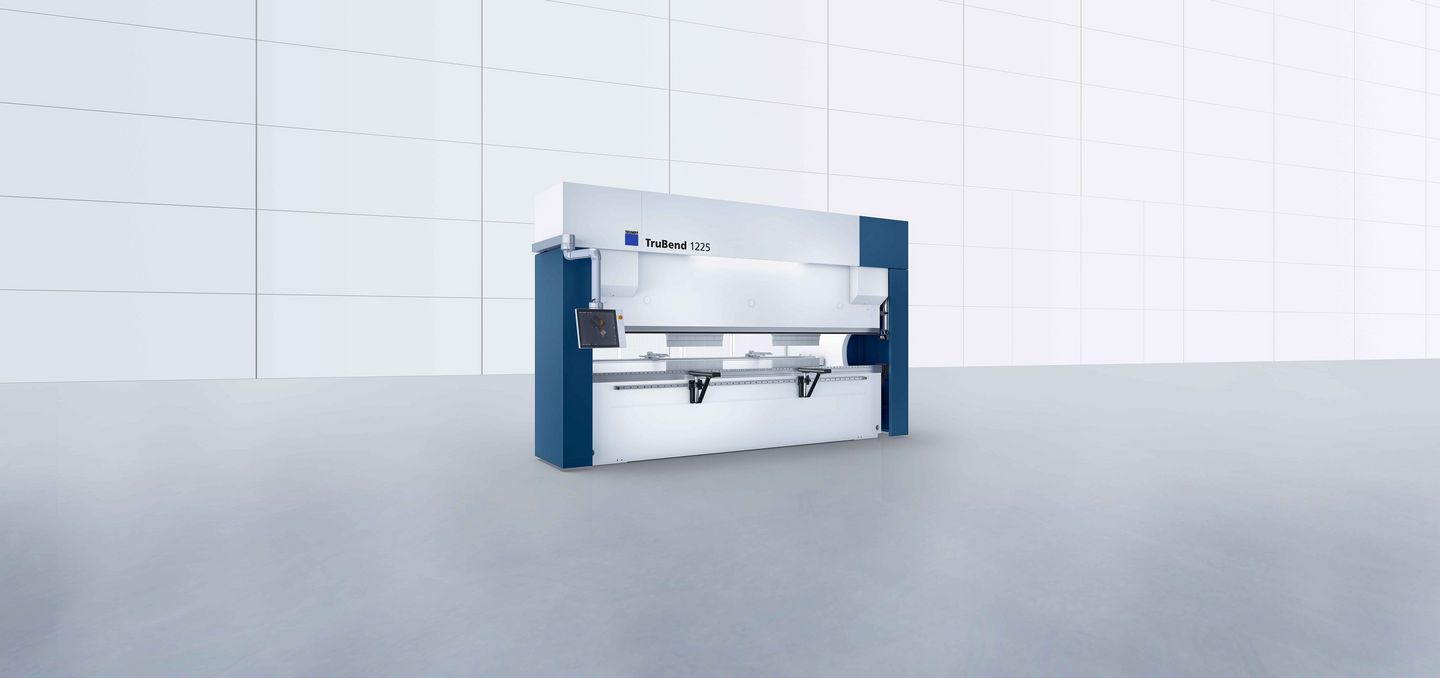 TruBend 1225
Die effiziente Biegemaschine konzentriert sich auf das Wesentliche. Profitieren Sie von einer intuitiven und zuverlässigen Lösung in TRUMPF Qualität. Die Maschine überzeugt durch einfache Bedienung bei hoher Präzision und umfangreichen Sicherheitsstandards.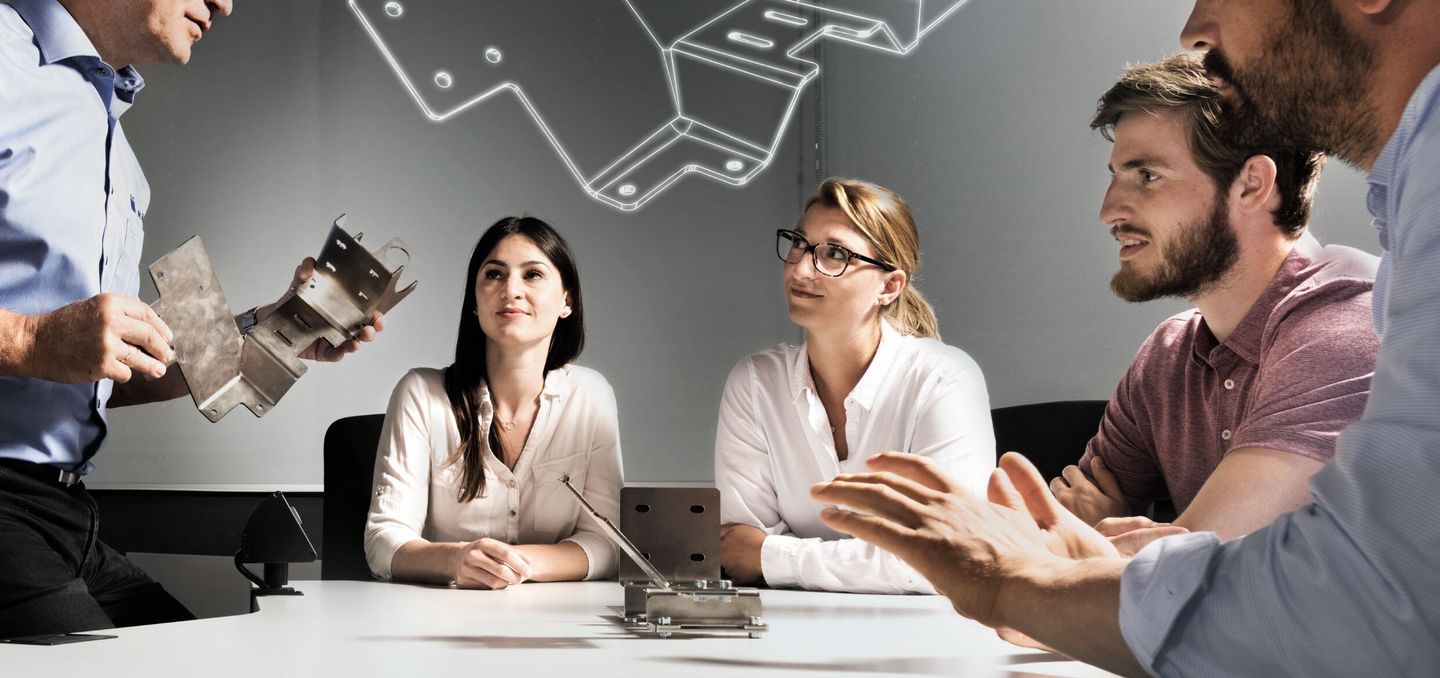 Part optimisation
Get more out of your parts and work with our sheet metal experts to develop economical and sheet metal-compatible solutions for your components. Discover how you can optimise your components in terms of function and logistics and lay the foundation for smooth and networked production.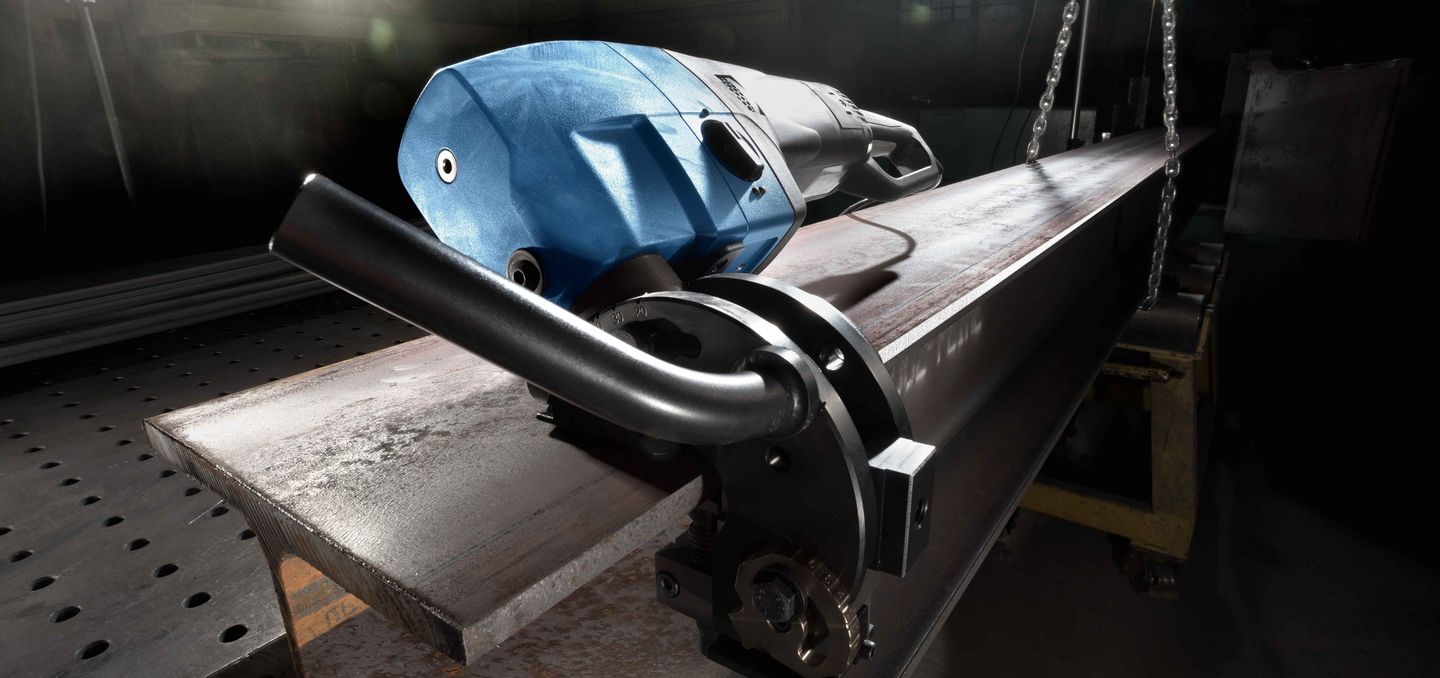 Schweißkantenformer TruTool TKF
Hochfeste Schweißnähte spielen eine wichtige Rolle. Die Basis dafür liegt in deren Vorbereitung. Dabei muss die Oberfläche der Kante oxidfrei und geometrisch gleichförmig sein. Mit unseren Schweißkantenformern stellen Sie metallisch blanke Schweißnähte mit geringer Rautiefe in einem Arbeitsgang her. Dies mit einer unvergleichbaren Arbeitsgeschwindigkeit und ohne Nacharbeit. Dabei können die Maschinen an jeder beliebigen Stelle des Blechs einfach an- und abgesetzt werden. Bis 15 mm Fasenlänge.
Also visit us at our stand at the special show with exhibition and expert forum "Additive Manufacturing - Evolution of a Modern Technology" in hall 3.
Register now
Register now free of charge for Intec Leipzig 2023. We look forward to seeing you!
Register now
Would you like to use Google Maps?
Google Maps is not displayed as you have not agreed to our use of cookies. Please change your Privacy settings accordingly.
Messe Leipzig
Messe-Allee 1
04356 Leipzig
Germany