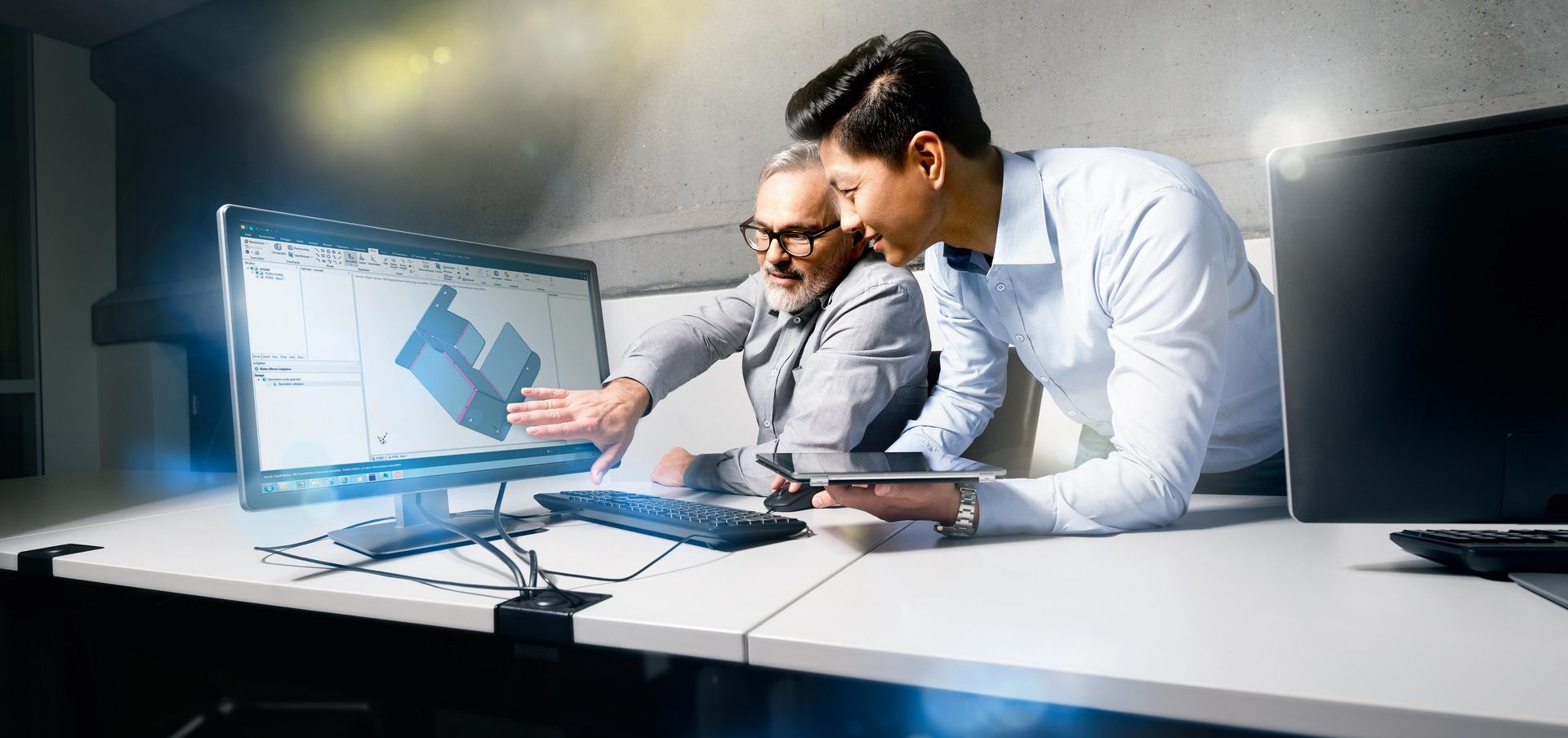 Programming software
Time is money, even for programmers. Faced with many small and often complex orders, your programming has to be significantly quicker – as well as error-free. Software that is coordinated with your system helps you to optimally nest your parts, for example, thereby reducing your material costs. Thanks to integrated technology expertise for the world of sheet metal, you gain time with the programming software from TRUMPF – for new orders.
Which programming software do you need?
As a sheet metal processor, you cannot waste any time during programming. Select your technology or your machine type directly – you will be shown the suitable selection of programming software immediately.
Software consultation
Faster error-free programming is the objective – which software will get you there? And how does it fit in with your existing systems? The software experts from TRUMPF take their time and answer your questions, keeping their eyes on your very individual requirements.
Get in touch now
Digital Services Sales
Email