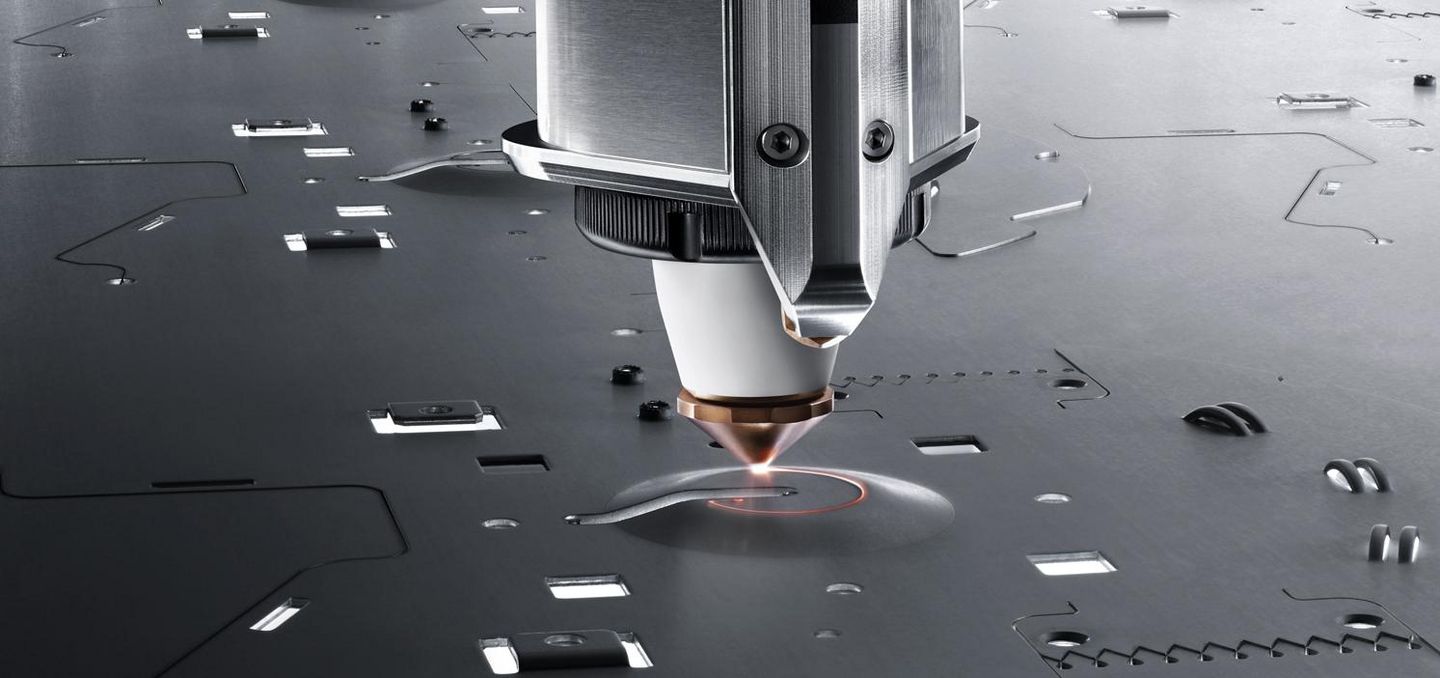 Punch laser machines
TruMatic machines combine all the advantages of punch laser processing. Regardless of small lot sizes or large series, with punch laser machines you can produce a wide range of parts and solve even the most demanding of tasks. The punching head processes standard contours and forms such as flanges or threads. A laser is simply the best for cutting high-quality outer contours and intricate inner contours. It is only with punch laser machines that you can cut into or even on formed sections that have been created with the highest precision.
Solid-state lasers
Solid-state lasers enable you to cut quickly, in particular when cutting thin sheet. This is made possible by their emitted radiation, which has a wavelength of around 1.03 μm. This means the energy is absorbed more intensely by the material than with a CO2 laser, which has a wavelength of 10.6 μm. The laser thus applies more energy to the sheet metal, which enables faster cutting.
CO2 laser
CO2 lasers are tried-and-tested industrial lasers, durable, and robust. Their cut edge quality is so high that for the most part they do not need rework. The 10.6 μm wavelength produces burr-free edges which have very low surface roughness and are immediately ready for further processing.
Roger Michaud
Machines & Systems Sales
E-mail