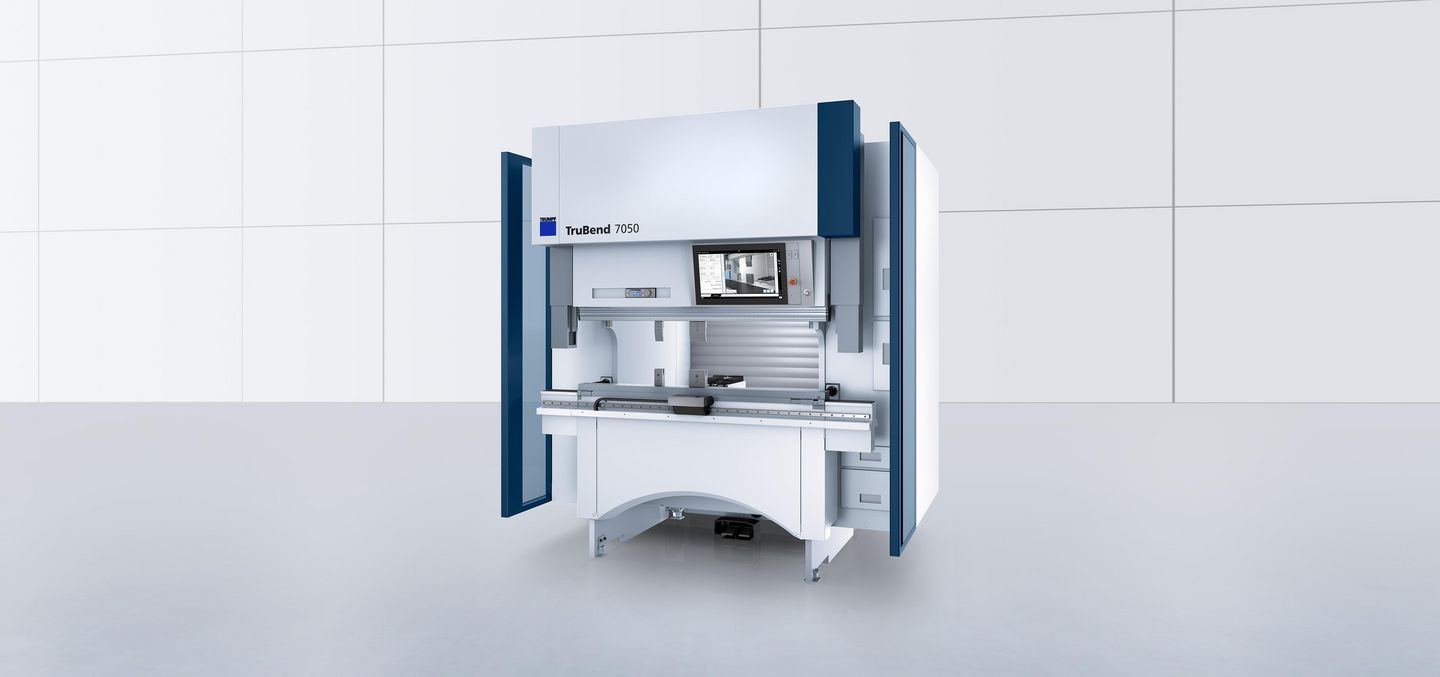 TruBend 7050
The TruBend 7050 is a prime example of the perfect interplay between man and machine. Space-saving for every production operation, the ergonomic high-speed machine bends small and medium-sized parts under the best working conditions. In addition to high levels of ergonomics and user-friendliness, you can achieve high output levels in very good quality thanks to direct drive and our automatic angle measuring system. Operation while sitting or standing is pleasant for the operator, and the setup operation is also extremely fast and safe thanks to BendGuard Automatic.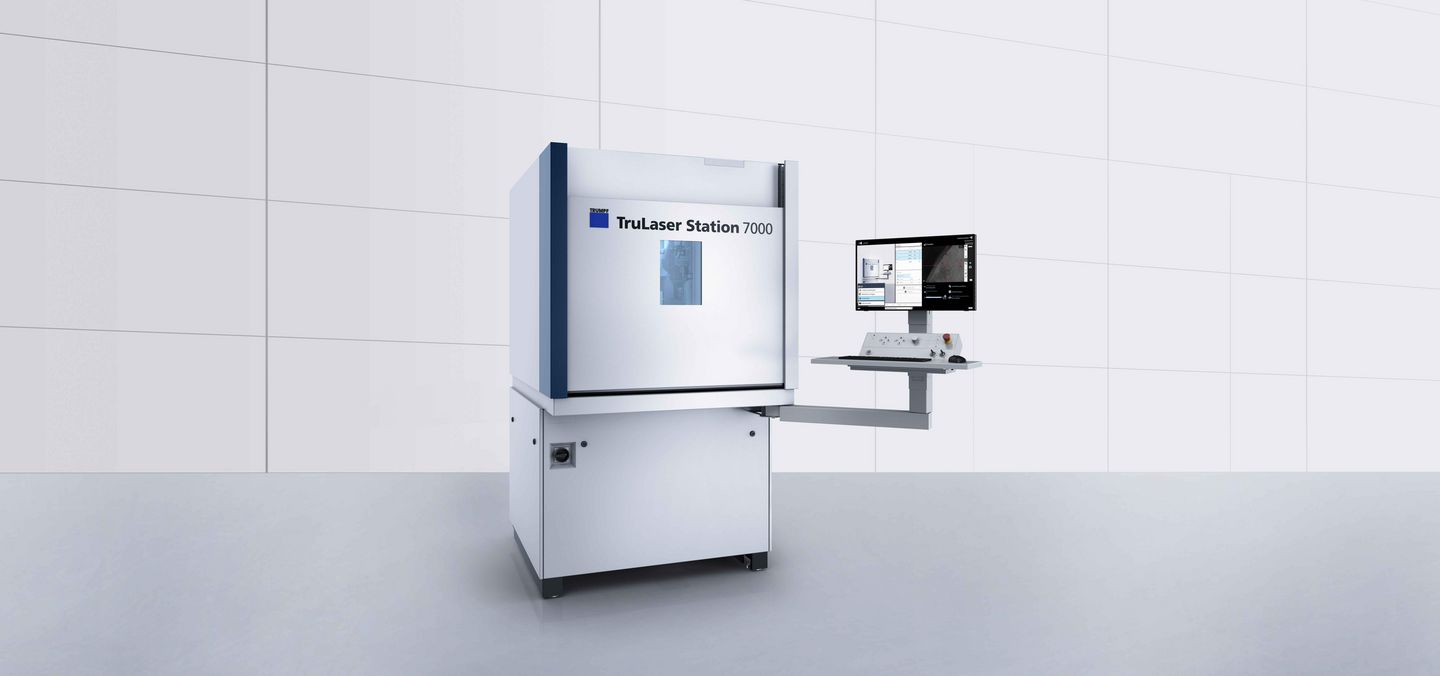 TruLaser Station 7000 with TruDisk 2000
See the TruLaser Station 7000 with TruDisk 2000 live in Hamburg. It not only manufactures extremely inexpensively, but also very productively thanks to rotary tables or fast lifting doors. This makes the laser welding system perfect for series production. The large usable work area enables you to process large components on a small installation area. With laser powers up to 2 kW (on request up to 4 kW) you benefit from greater welding depths and increased productivity. Even more complex seam contours can be easily realized with the TruLaser Station 7000 thanks to the integrated 5-axis kinematics.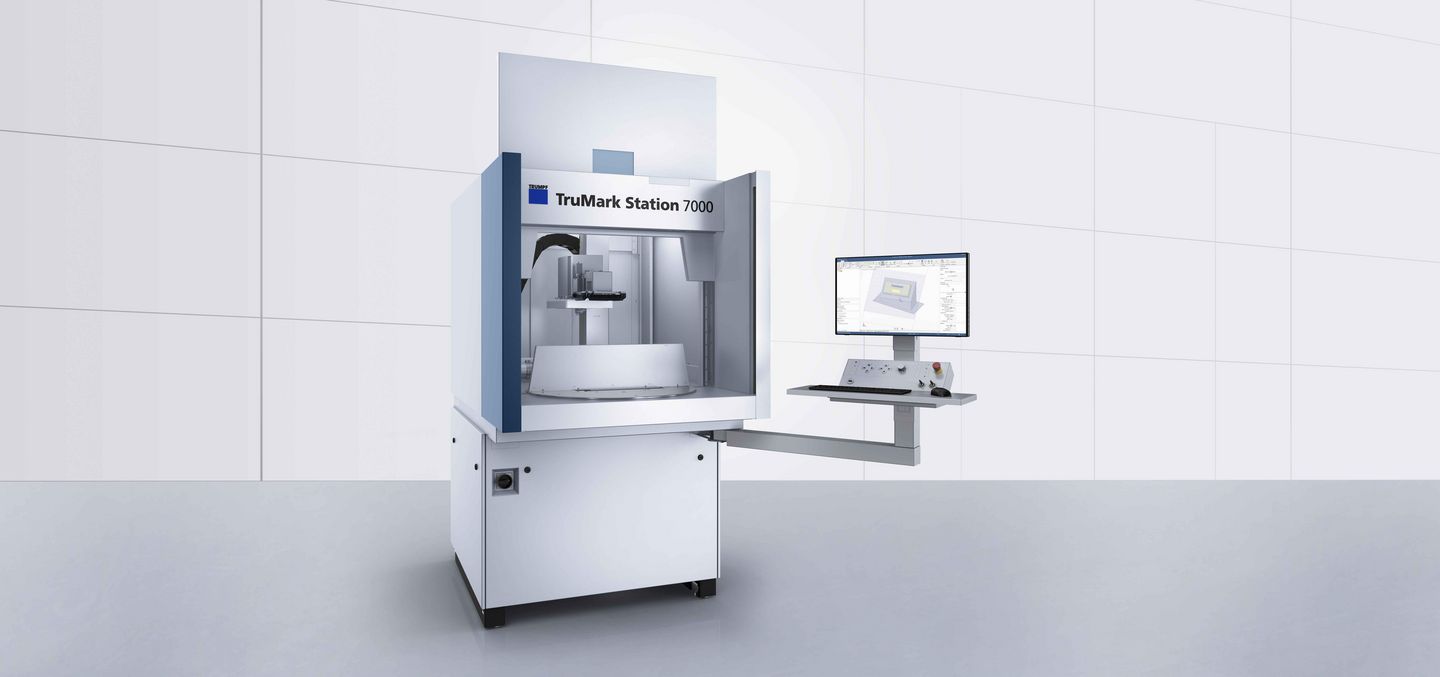 TruMark Station 7000R with TruMark 6030
Do you want to mark large and heavy components or entire arrays in a single operation? Effective, high-quality and durable – regardless of whether it's plastic or medical devices. See the turnkey TruMark Station 7000 R complete system with reliable and robust TruMark 6030 marking laser for yourself at NORTEC. It guarantees maximum performance and short process times – including ergonomic handling.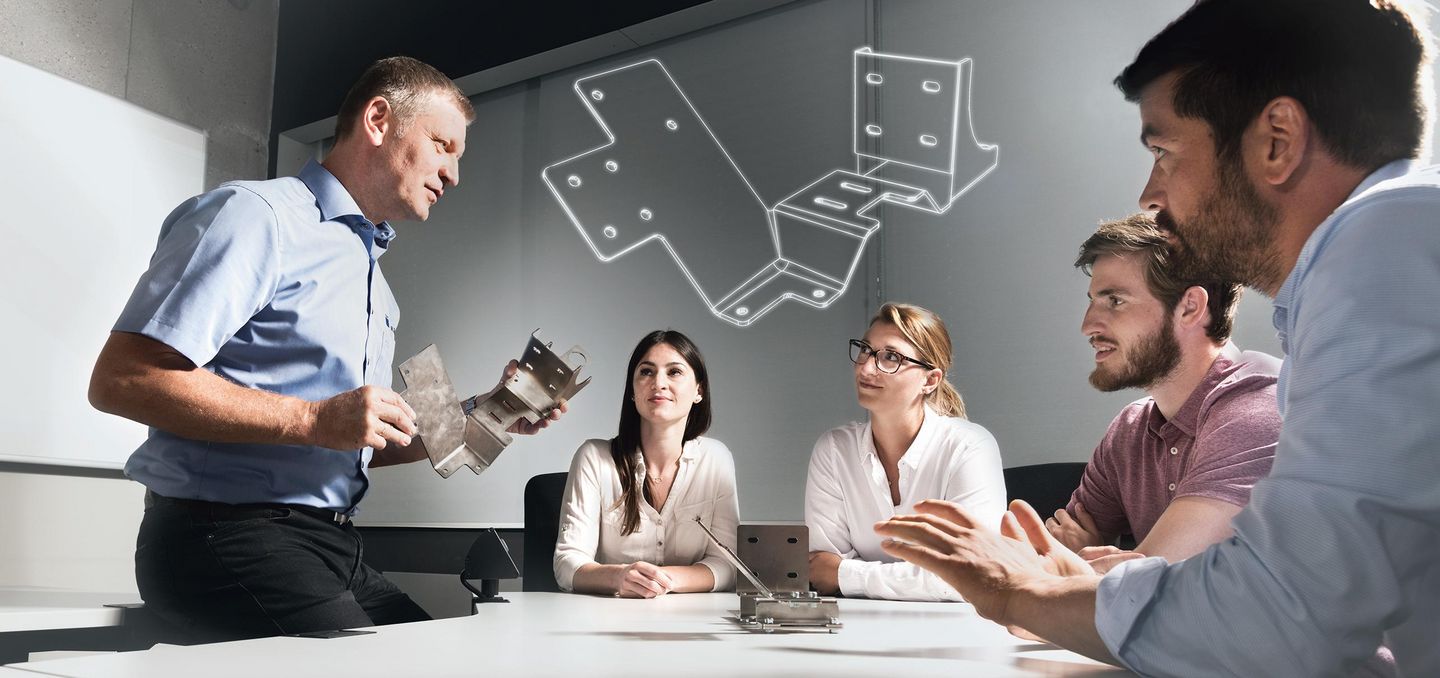 Part optimization
Get more from your parts and see how our sheet metal experts work with you to develop economical solutions for your sheet metal components. Find out how you can optimize components with regard to function and logistics, but also how you can reduce weight and costs. This lays the foundation for optimized and networked production, as the manufacturing of parts is improved with regard to the entire production process.
Hamburg Messe und Congress GmbH
Messeplatz 1
20357 Hamburg
Germany