The bicycle pedal is a perfect example of rethinking production and harnessing the possibilities of additive manufacturing. Along with the handles, bicycle pedals form the direct points of contact between a cyclist and their bike. It may come as no surprise that component stability plays a crucial role as a result. Pedals were originally made from aluminum or plastic for manufacturing reasons. However, this required a high amount of material to achieve the required stability, making pedals one of the heaviest components on a bike. The use of titanium, which can now be affordably yet accurately processed for the first time using metal 3D printing, offers the best of both worlds in terms of lightweight construction materials and stability for 1 mm wall thickness. Pedals 3D printed by TRUMPF weigh less than half of commercial aluminum pedals yet offer superior strength. No mechanical rework required thanks to integrated bearing seats.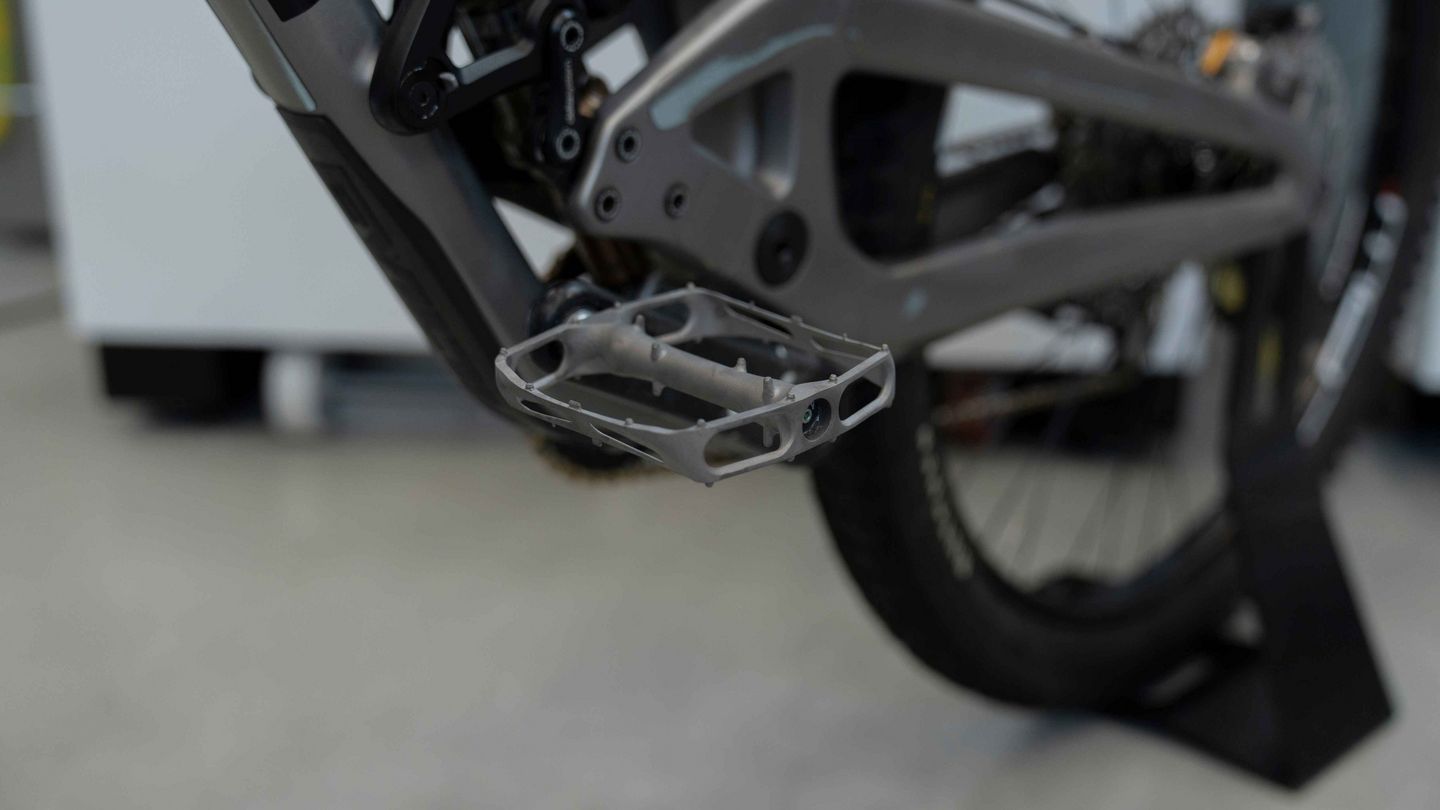 No mechanical rework required thanks to integrated bearing seats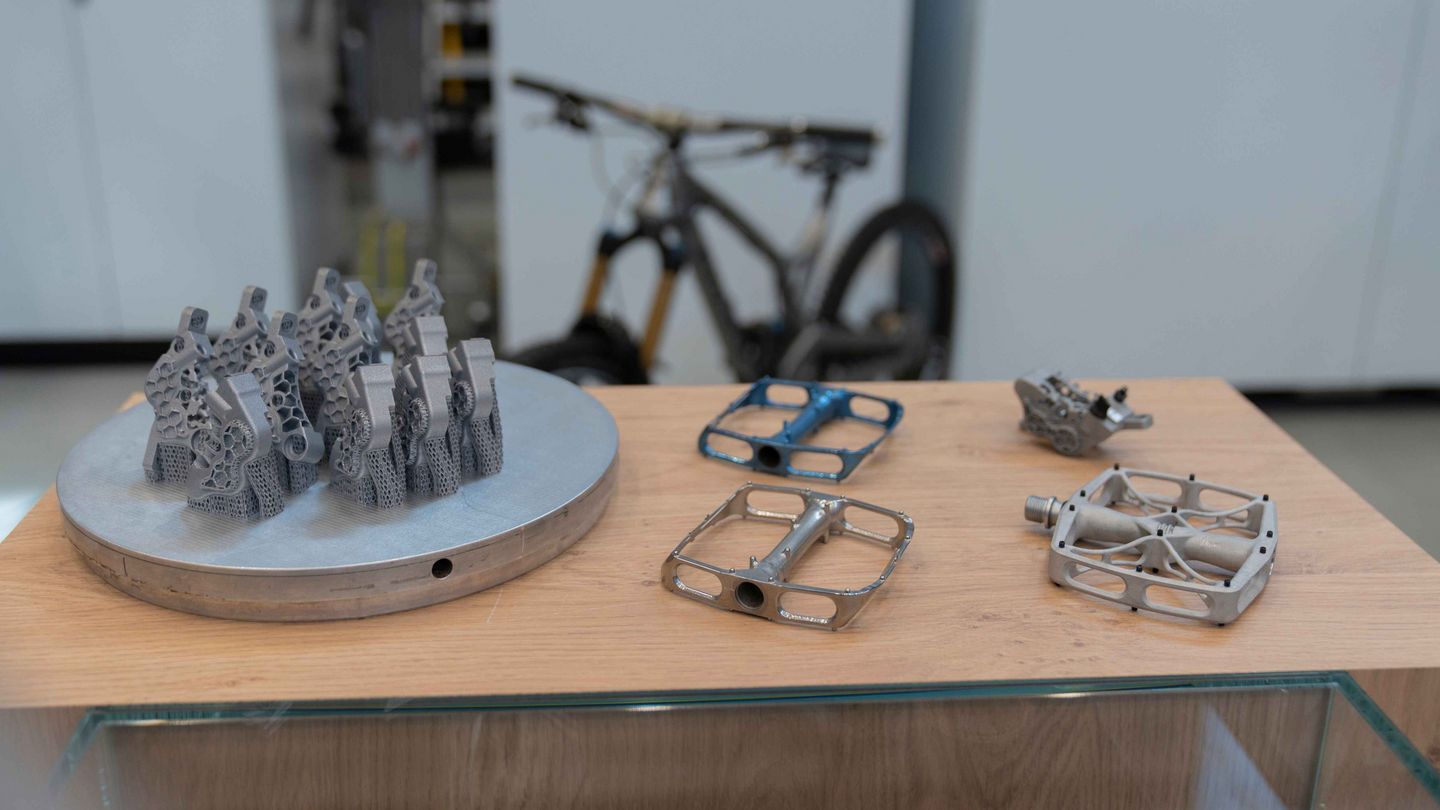 Left: Brake caliper for hydraulic mountain bike brakes
Center: Titanium mountain bike pedal body, barrel finish and anodized
Right: Aluminum bike pedal with bolted grip pins
No mechanical rework required
Get in touch with our additive manufacturing experts!
Do you have a component that you would like to 3D print? Would you like to know what potential savings there are, and what advantages you could benefit from with additive manufacturing? Then get in touch with us today to arrange an individual consultation with our experts.
Contact
Facts & figures about the example part
Material: Ti6Al4V, Gr. 5
Build time: 43 h (for 50 parts)
Created by: TRUMPF
Find out more about the product