Braking power, stopping power and braking sensation (bite point) are crucial elements of high-performance bicycle brakes. Additive manufacturing on TruPrint systems has made it possible to use a new material to produce brake levers on the mass market for the first time — titanium. Thanks to the impressive strength of the material and the customization options, this results not only in sturdy brake levers, but also permits individual adjustment of stopping power and the bite point — all complemented by extremely lightweight components.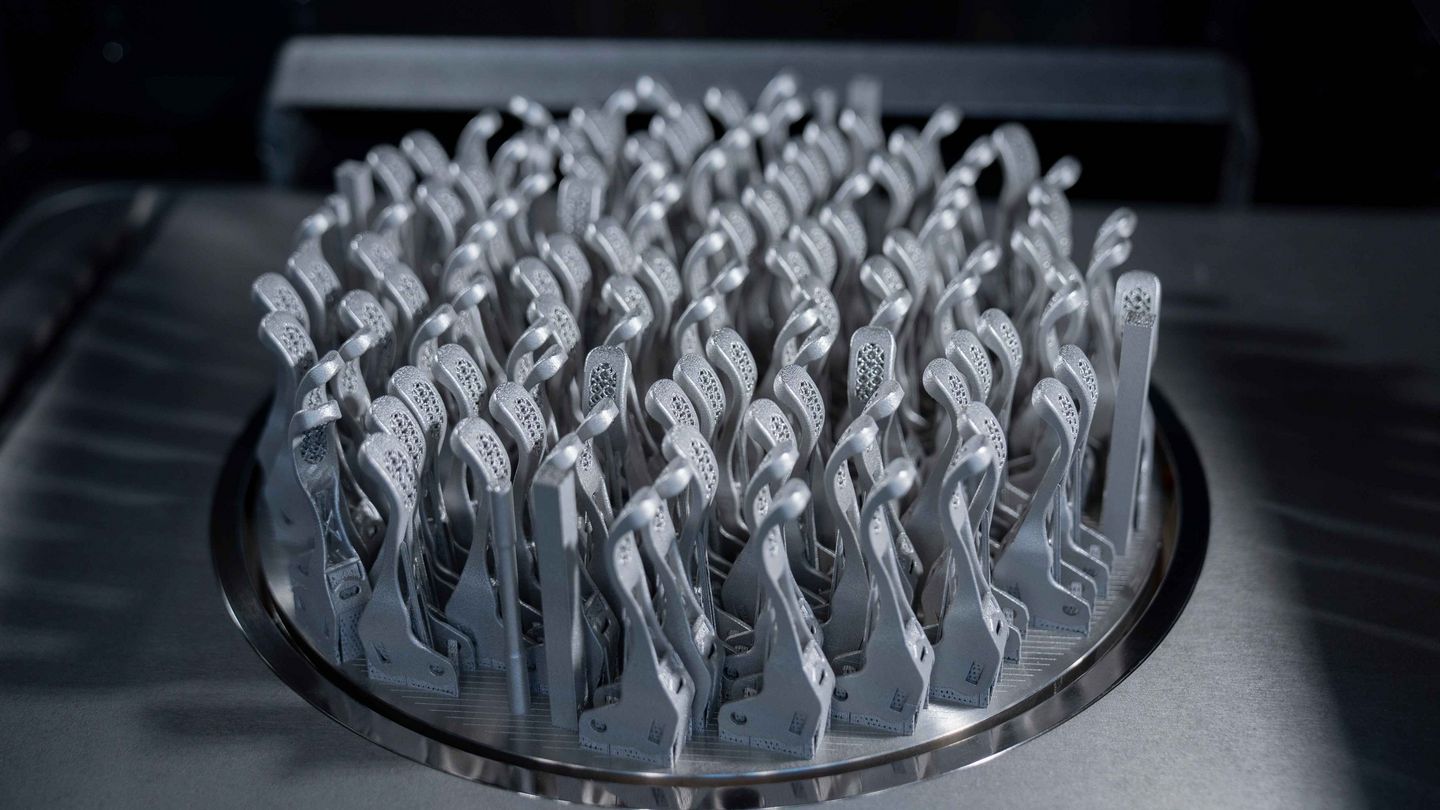 208 levers are produced on one build plate within 17 seconds
Series production with TruPrint 3000
Get in touch with our additive manufacturing experts!
Do you have a component that you would like to 3D print? Would you like to know what potential savings there are, and what advantages you could benefit from with additive manufacturing? Then get in touch with us today to arrange an individual consultation with our experts.
Contact
Facts & figures about the example part
Material: Ti64
Weight: 9g
Build time: 17 h (for 208 parts)
Created by: TRUMPF
Find out more about the product