Additive manufacturing makes it possible to integrate lattice structures in implant design. This surface-level modification benefits osseointegration and doesn't require separate coating steps. In addition, TruPrint preform detection provides an innovative and hybrid approach to shorter, simpler production processes for dental implants.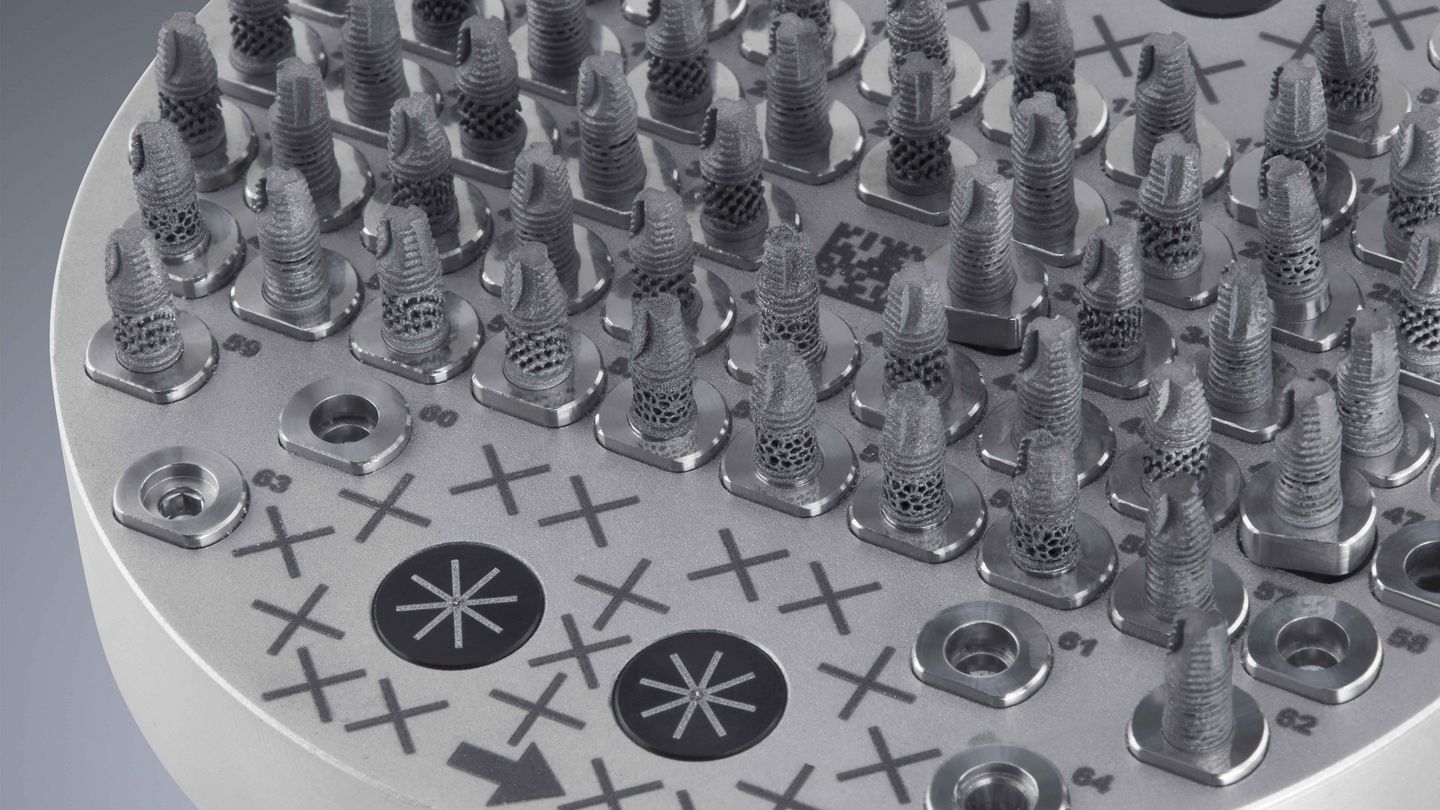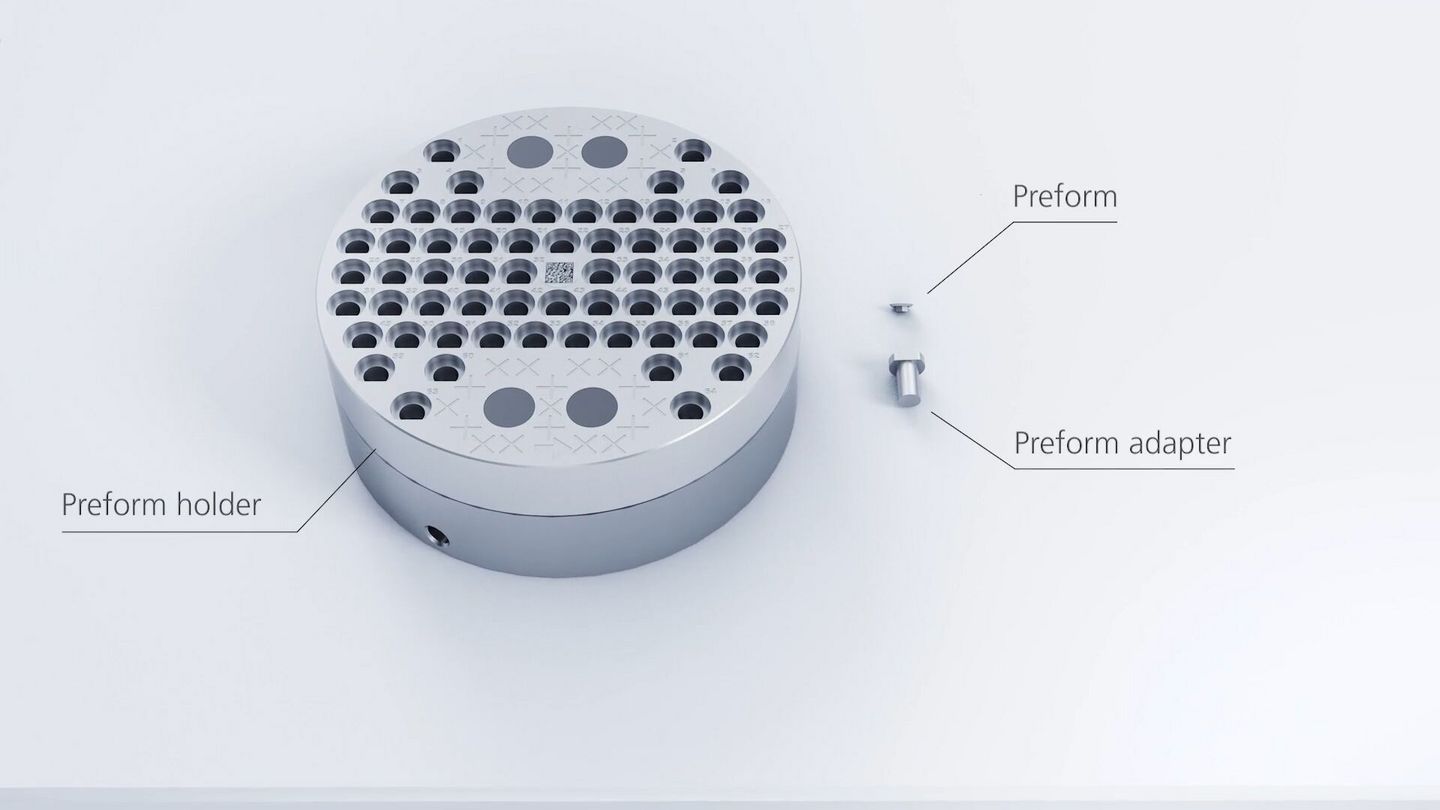 Cost-efficient production that saves time
Get in touch with our additive manufacturing experts!
Do you have a component that you would like to 3D print? Would you like to know what potential savings there are, and what advantages you could benefit from with additive manufacturing? Then get in touch with us today to arrange an individual consultation with our experts.
Contact
Facts & figures about the example part
Material: Ti6Al4V, Ti Grd. 4/ Grd. 2
Created by: TRUMPF
Find out more about the product