Diode cooler - additive part design
General industry
TruPrint 1000
Stainless steel
Series production
This diode cooler is part of a movable sensor unit in a TRUMPF laser cutting machine. The task of the assembly is to attach and cool a diode and electronics. It was redesigned as a series component for additive manufacturing: Functional integration of clamping elements to accommodate the diode and the bayonet connections for attaching hoses and for weight reduction, which leads to lower G-forces. Conformal cooling increases the service life of the diodes and electrical shielding is also integrated.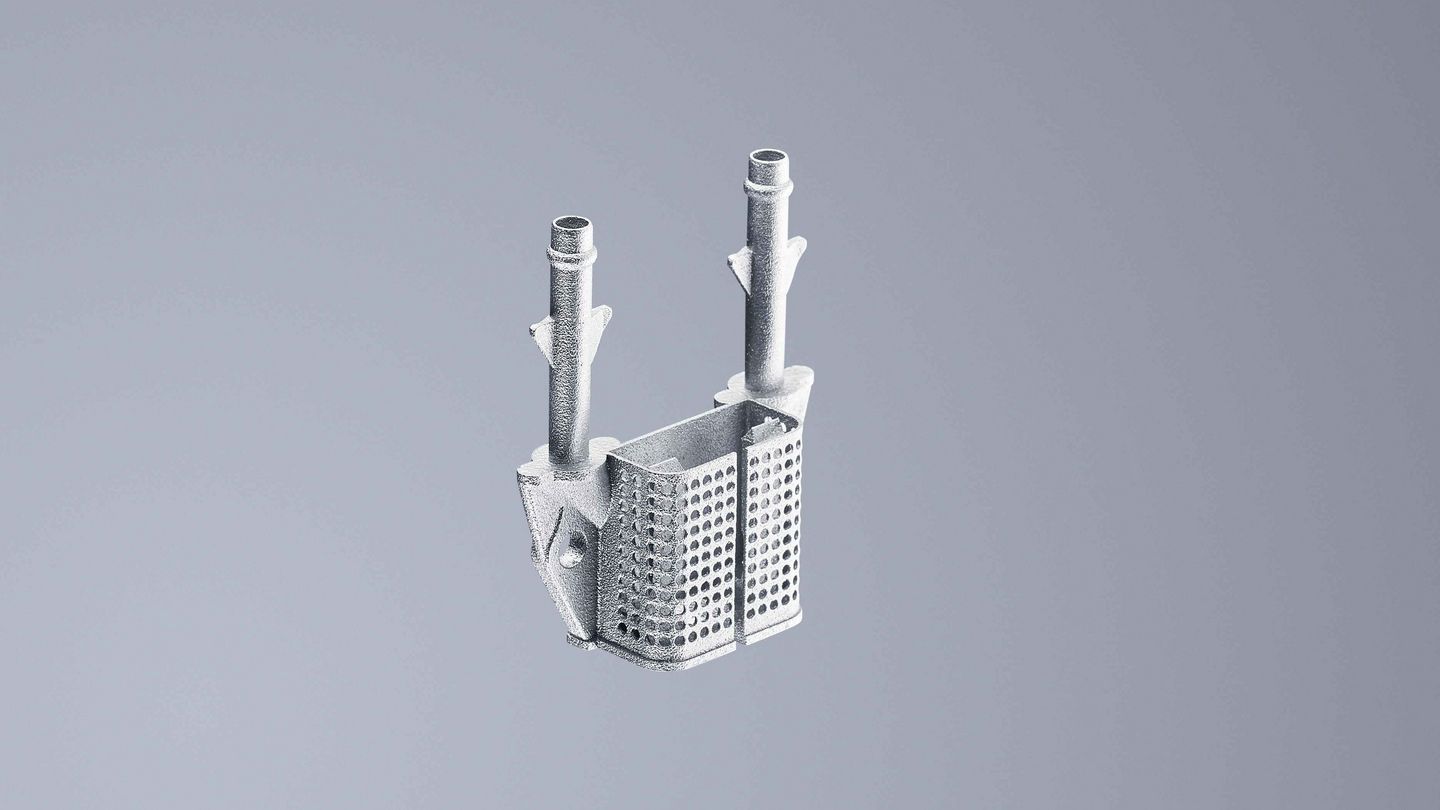 AM-suitable component design of the heat sink for the sensor module
The additive design ensures easier assembly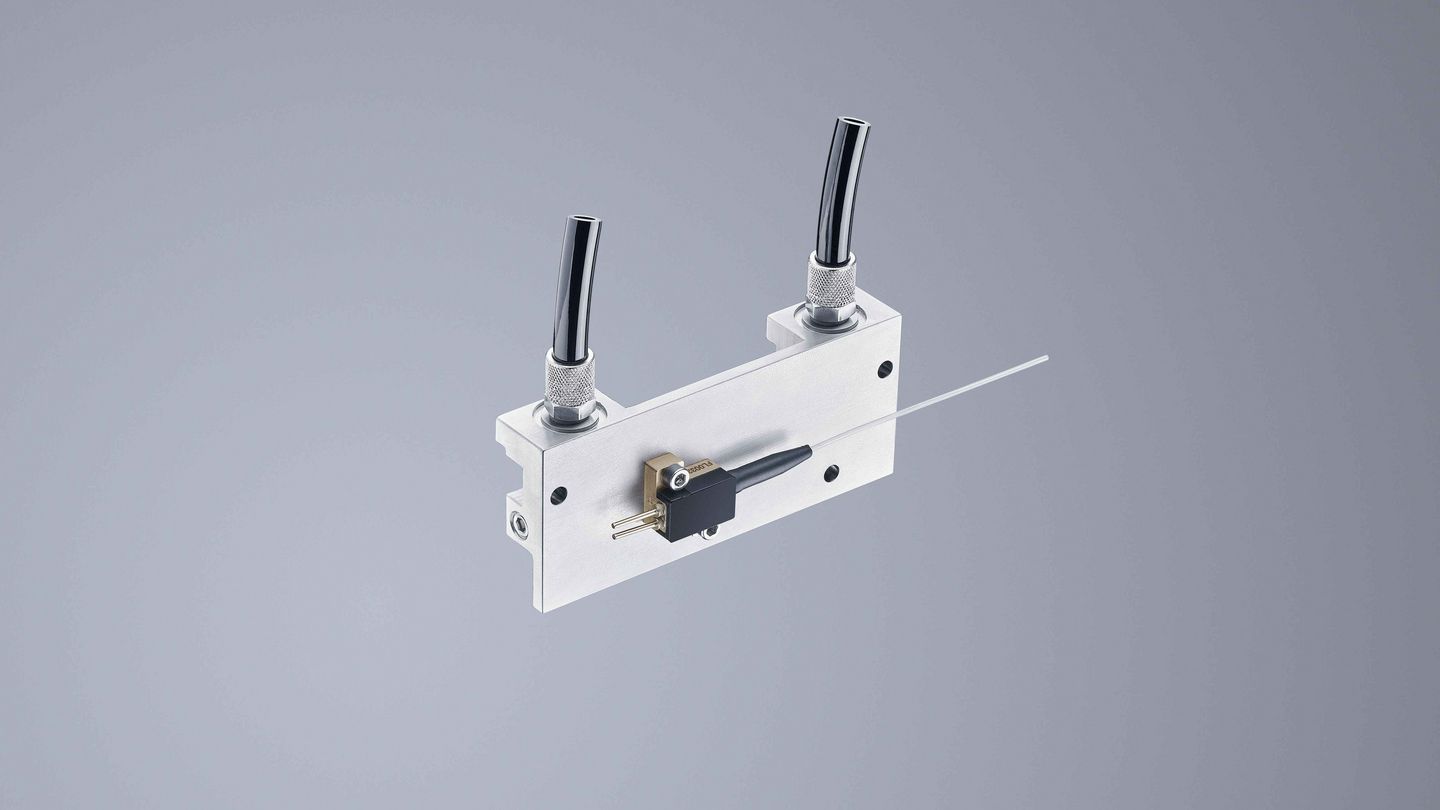 Conventional design: diode cooler with installed diode and hoses for cooling water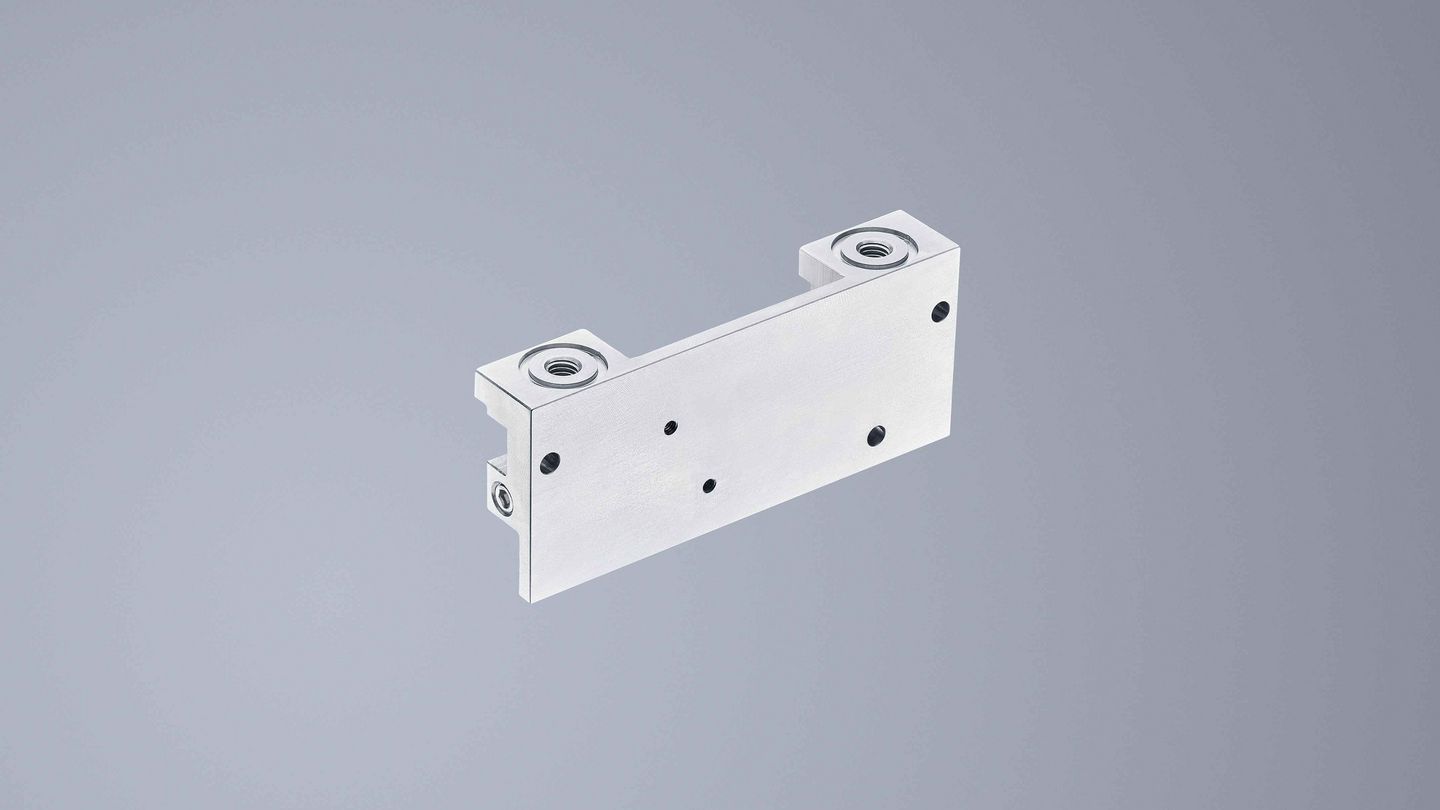 Conventional design: the milled component as raw part.
Integrated electrical shielding
Get in touch with our additive manufacturing experts!
Do you have a component that you would like to 3D print? Would you like to know what potential savings there are, and what advantages you could benefit from with additive manufacturing? Then get in touch with us today to arrange an individual consultation with our experts.
Contact
Facts & figures about the example part
Material: stainless steel 316L
Weight: 40 g (conventionally 138 g)
Parts: 3 (conventionally 27)
Manufacturing costs: 10% lower costs through additive manufacturing
Created by: TRUMPF AM Consulting
Find out more about the product