Algorithmically developed injector head, additively manufactured from a super high-performance titanium alloy. The range of parts that can be manufactured with LMF has been expanded thanks to the 932°F preheating option. The residual stress to which the parts are subjected has been significantly reduced while productivity has improved. Ti-6242 offers impressive mechanical strength and stability in addition to strong resistance to corrosion and creepage at temperatures up to 1112°F.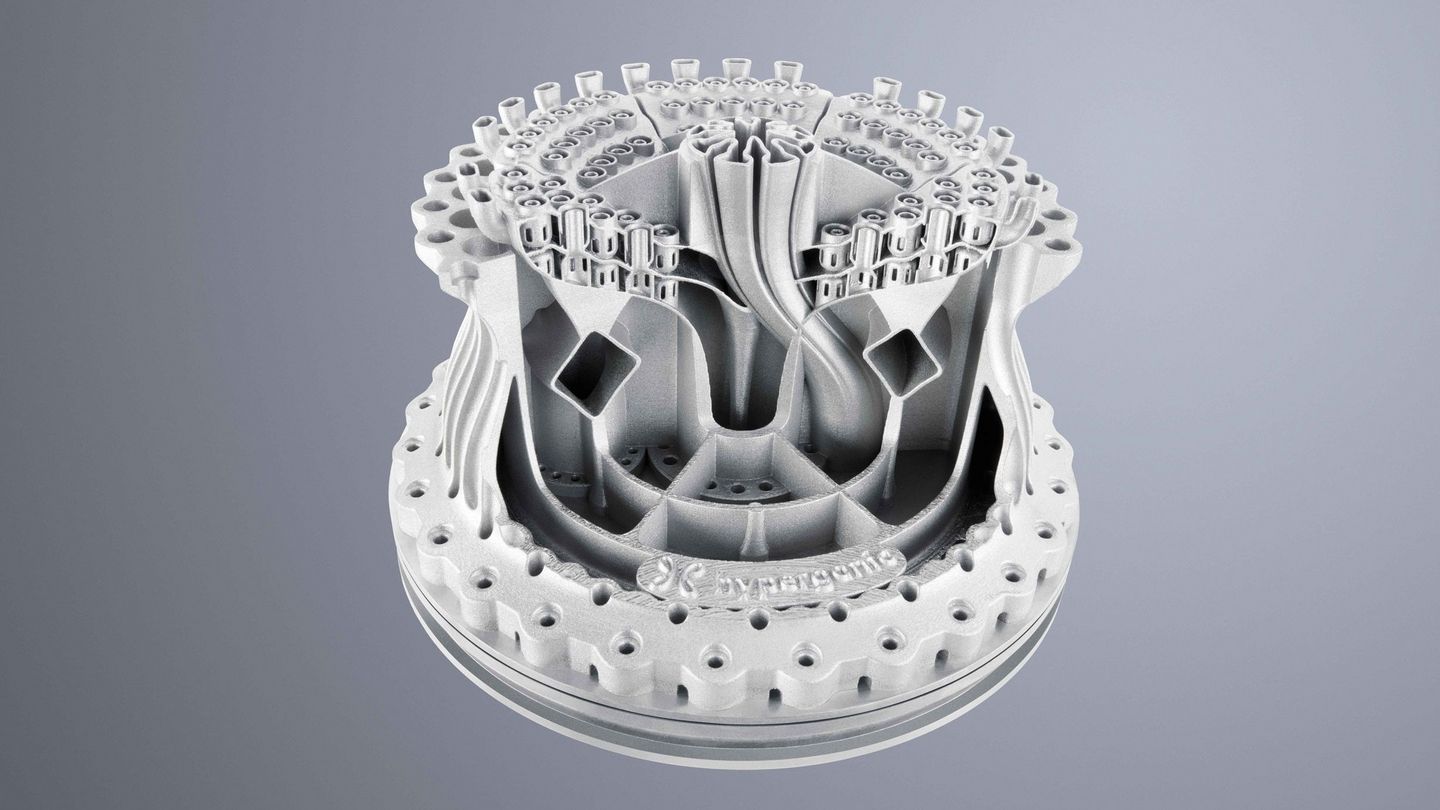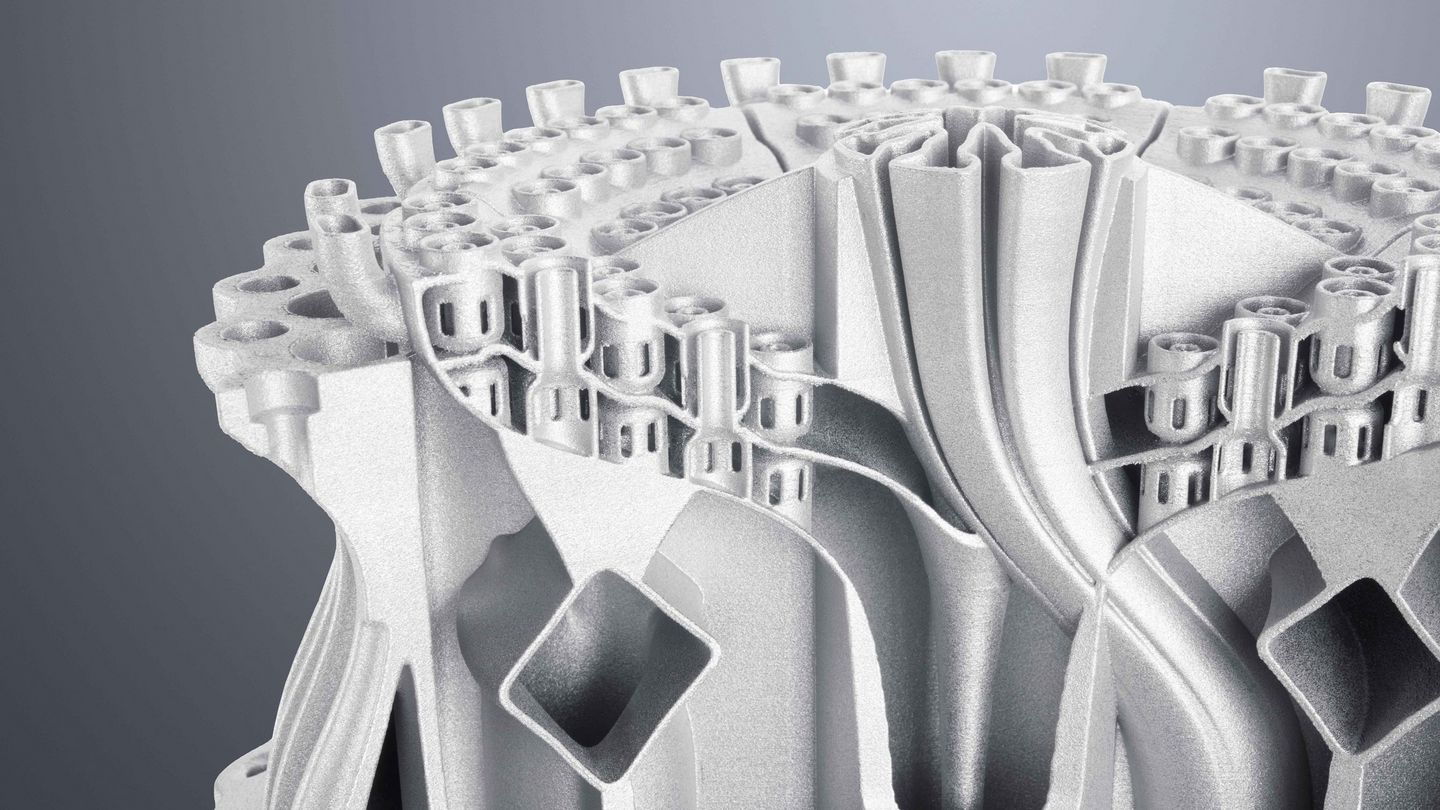 Reduction of residual tension
Design freedom with additive manufacturing
Easy powder removal vs. E-PBF
Get in touch with our additive manufacturing experts!
Do you have a component that you would like to 3D print? Would you like to know what potential savings there are, and what advantages you could benefit from with additive manufacturing? Then get in touch with us today to arrange an individual consultation with our experts.
Contact
Facts & figures about the example part
Material: Ti-6Al-2Sn-4Zr-2Mo-0,08Si
Dimensions: ⌀ 285 x 145 mm
Construction duration: 27.8 h
Number of layers: 2.410, ea. 60 µm
Find out more about the product