Induction coil welded to connection plate
Science
TruPrint 5000 Green Edition
Copper
Pure copper
This use case shows the weldability of components from additive manufacturing with green laser light. In this case TRUMPF offers "everything from a single source", since the green laser beam source can be connected to the TruPrint machine. In addition to the welded joint, the example part shows that any surface can be printed using a green laser with minimal heat input and maximum reproducibility can be achieved. With the levitation coil, a metallic body can be levitated and melted in an electromagnetic field. The seamless 3D printing of the component reduces joining and solder joints to prevent leaks in the inner cooling channel. Complex geometry requirements for wall thickness and shape are implemented.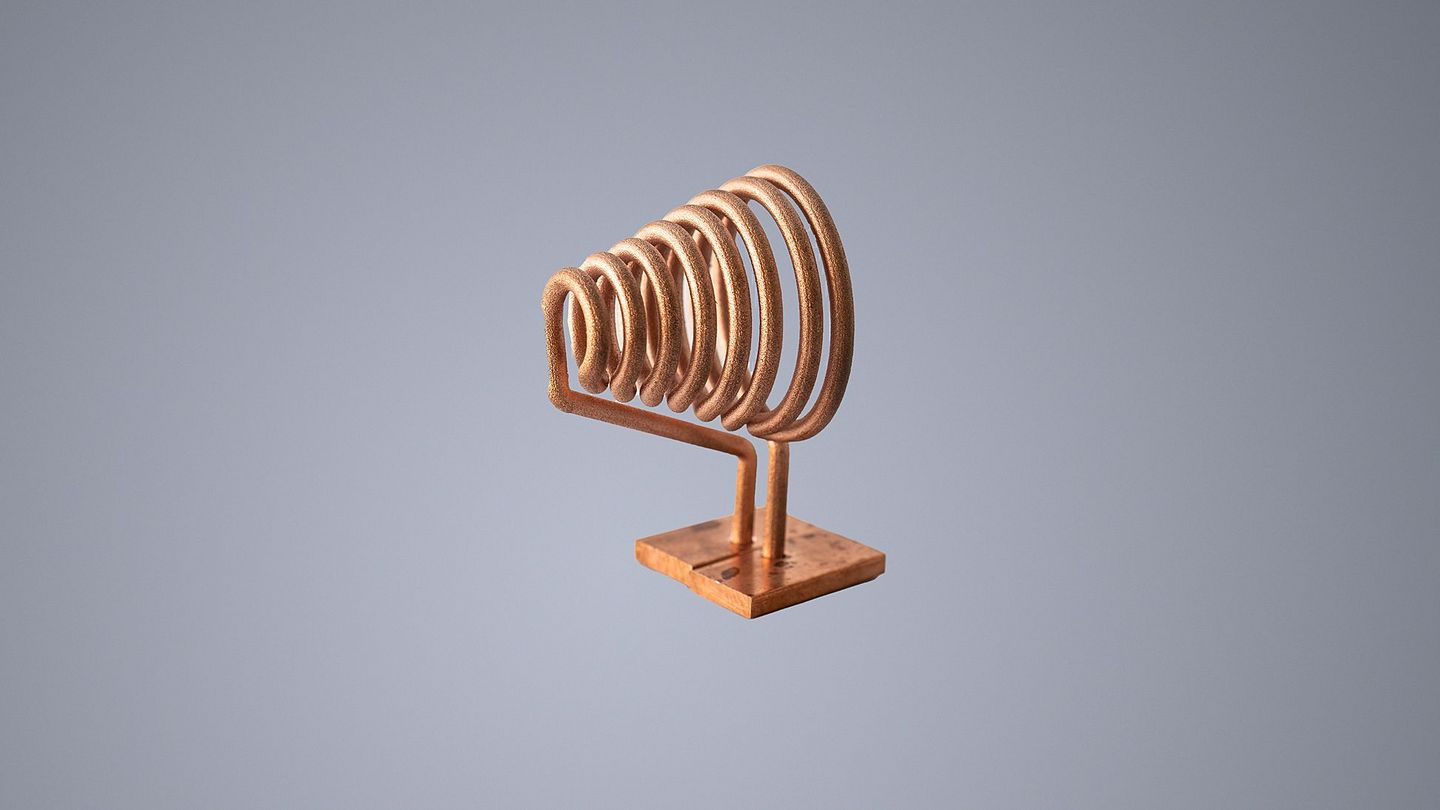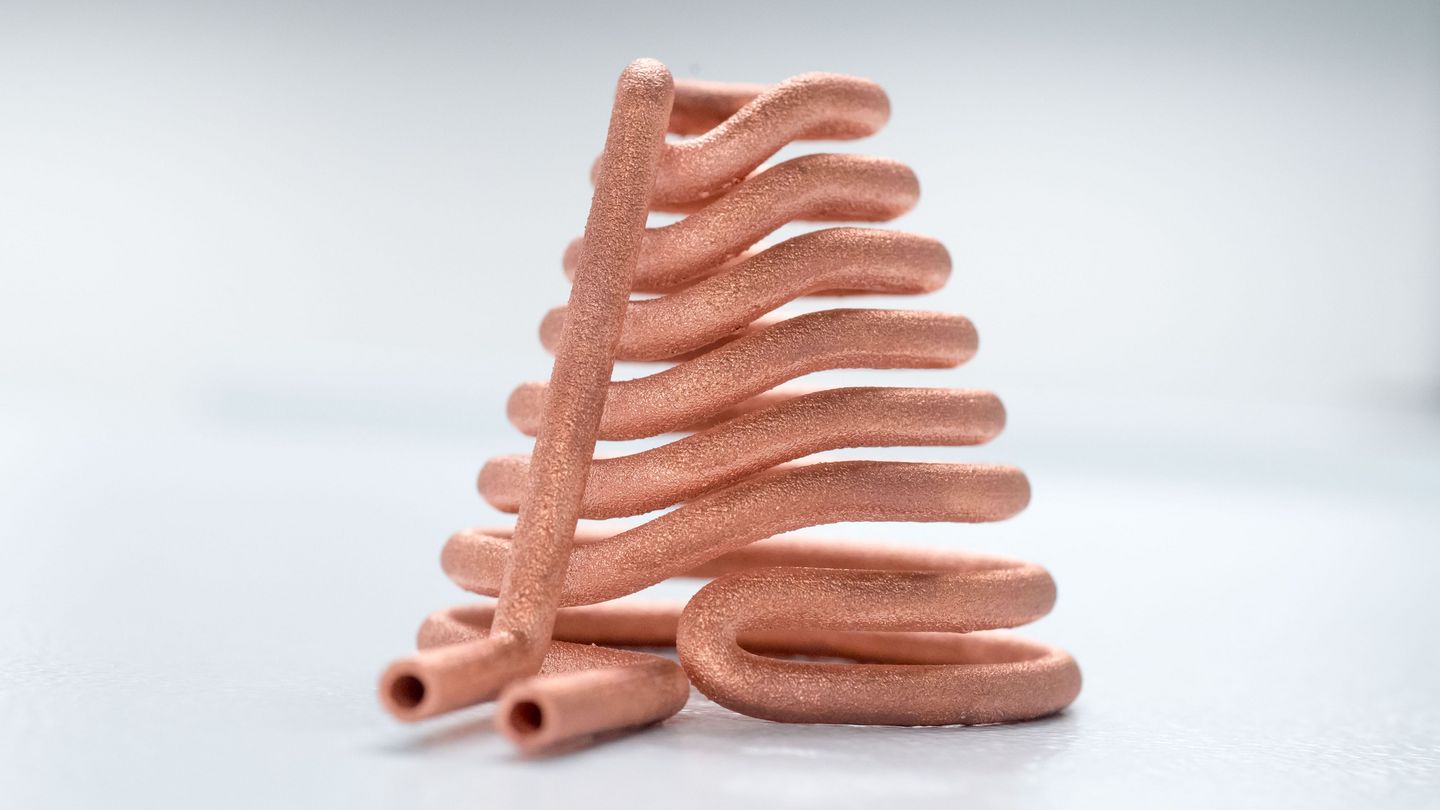 Get in touch with our 3D printing experts!
Do you have a component that you would like to 3D print? Would you like to know what potential savings there are, and what advantages you could benefit from with additive manufacturing? Then get in touch with us today to arrange an individual consultation with our experts.
Contact
Facts & figures about the example part
Weight: 200 g
Production time: 4.7 h (3D printing with the TruPrint 1000 Green Edition)
Number of layers: 1883, ea. 30 µm
Material: pure copper
Find out more about the product