LDMOS chiller made of pure copper
The use of an additively manufactured cooler made of pure copper boosts cooling capacity for the LDMOS chips (laterally-diffused metal-oxide semiconductor chips) and permits over-clocking to enhance performance. The printed copper has a heat conductivity of 394 W/(m*K).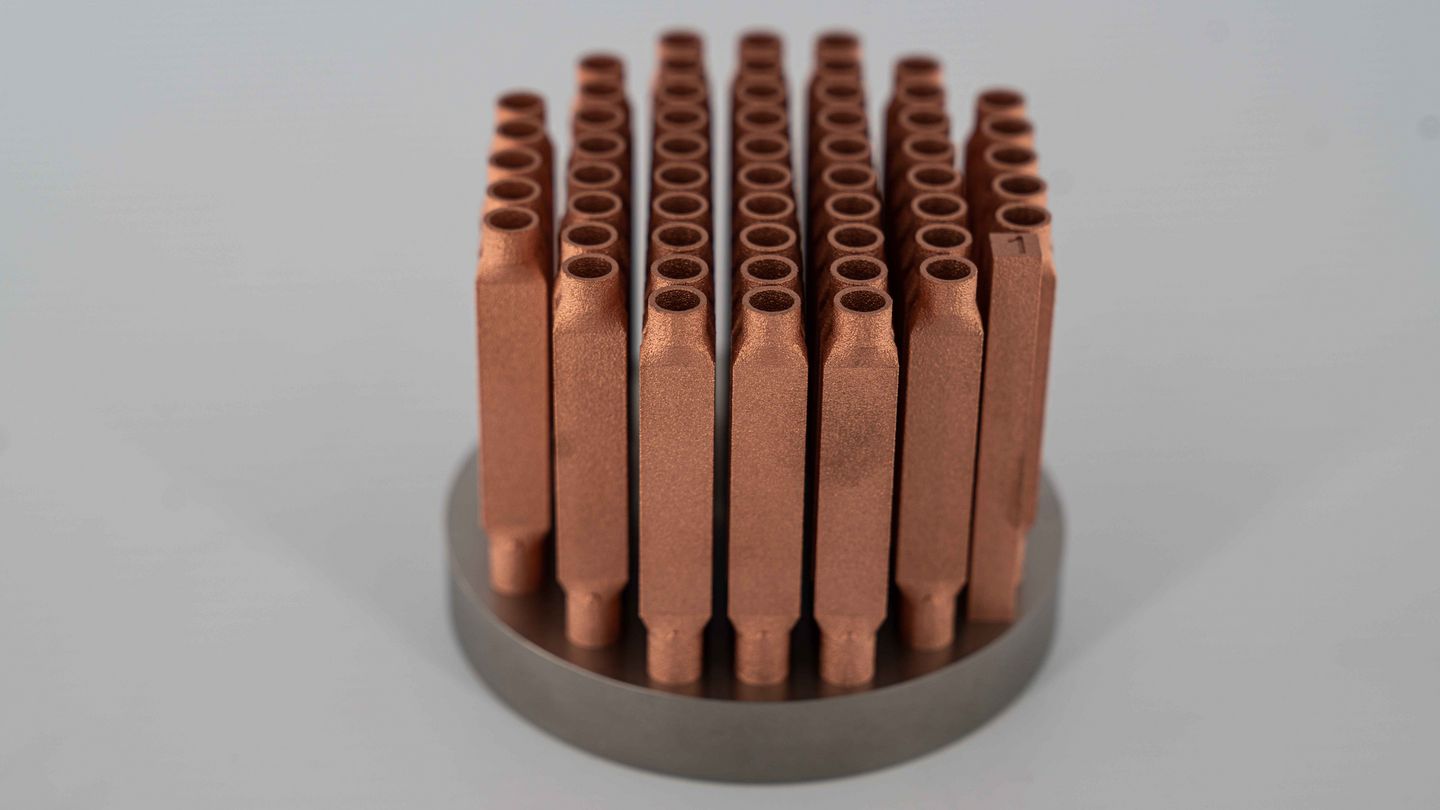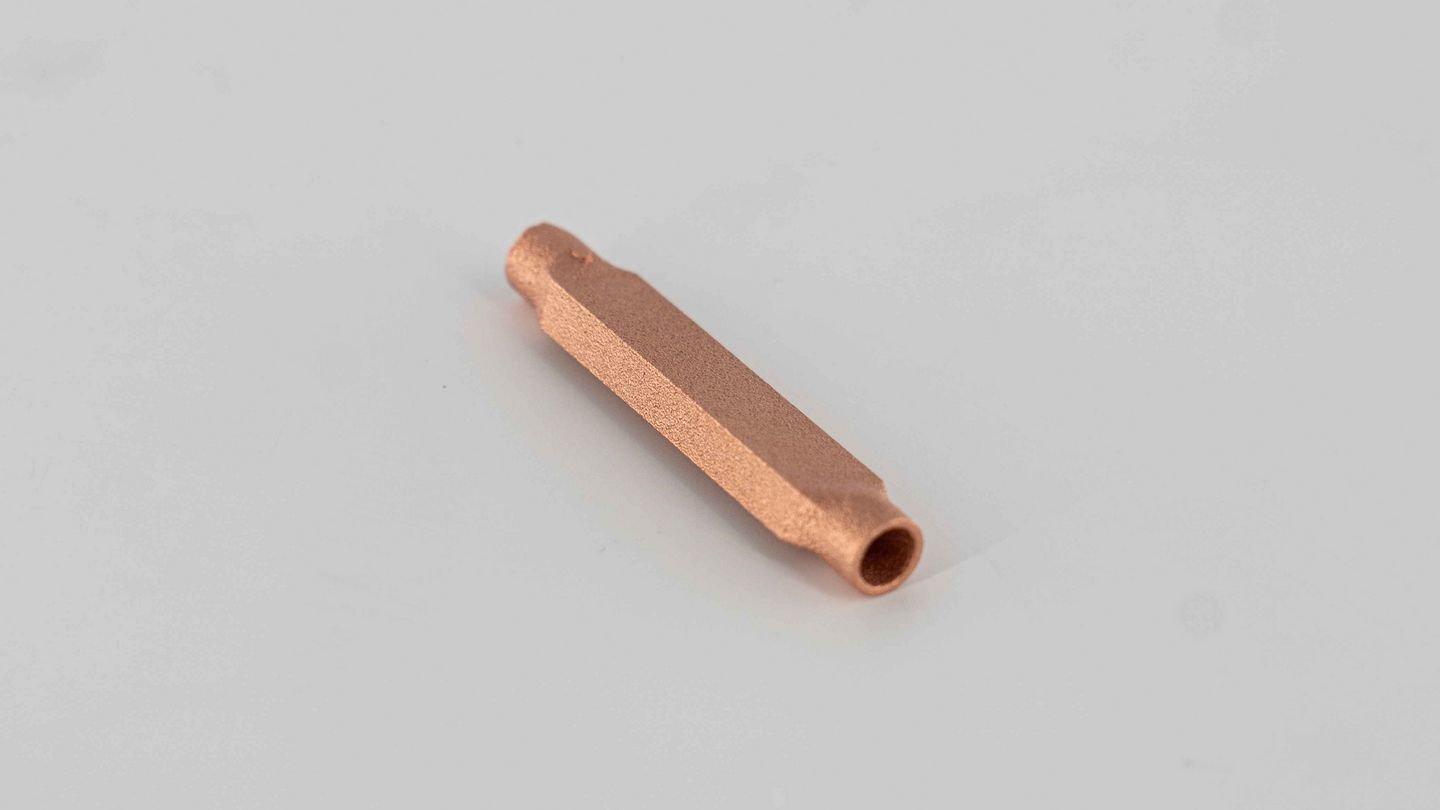 Improved cooling efficiency
Get in touch with our additive manufacturing experts!
Do you have a component that you would like to 3D print? Would you like to know what potential savings there are, and what advantages you could benefit from with additive manufacturing? Then get in touch with us today to arrange an individual consultation with our experts.
Contact
Facts & figures about the example part
Material: pure copper
Weight: 13.7 g
Build time: 24 h (75 parts for 100 mm round substrate plate)
Created by: TRUMPF
Find out more about the product