Mount for the Heinrich Hertz satellite
Aviation and aerospace
TruPrint 3000
Aluminum
Series production
The mount for the Heinrich Hertz satellite was redesigned and topologically optimized to accommodate the loads and improve overall performance. The results: a 55% reduction in weight, a 79% increase in rigidity and a 31% reduction in stresses.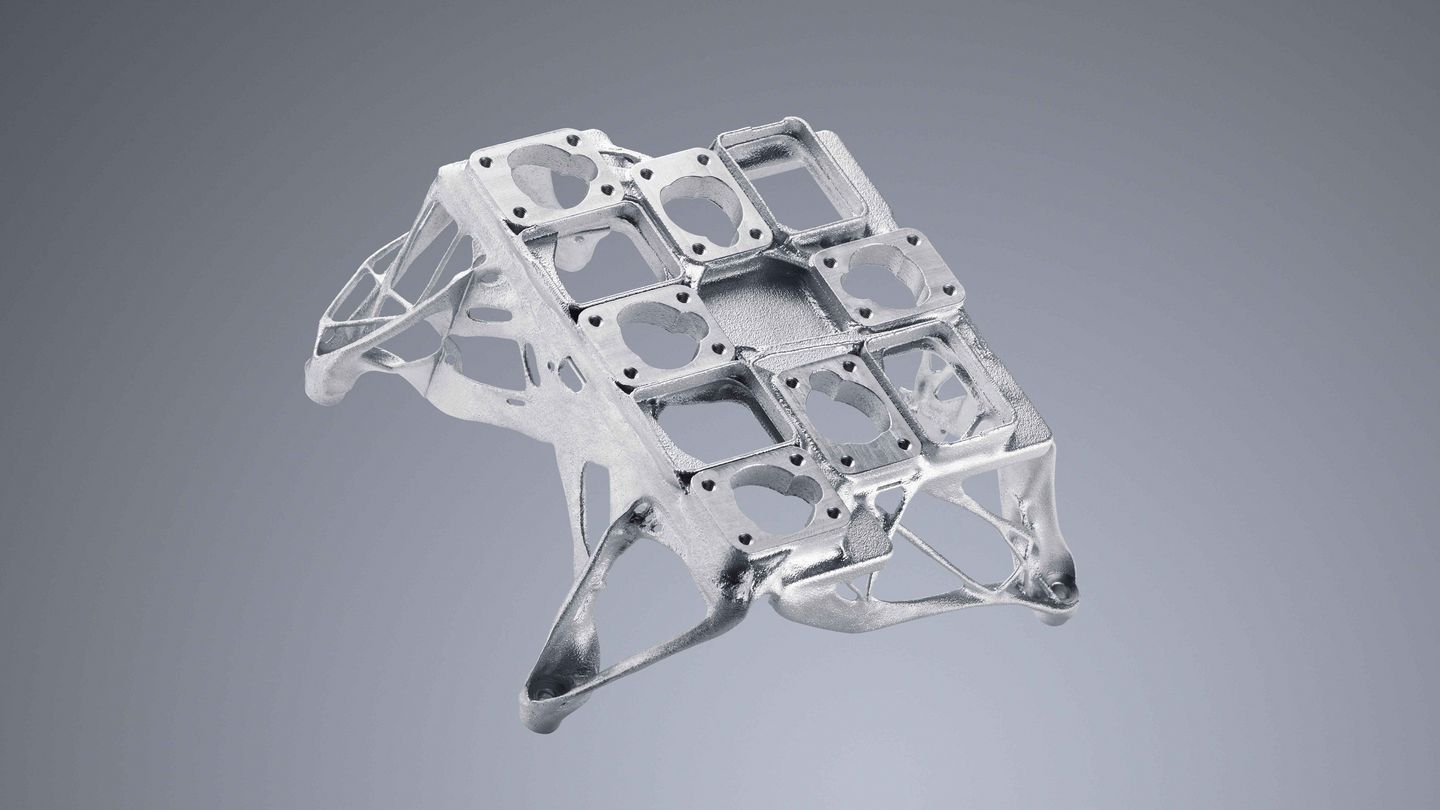 Design freedom with additive manufacturing
Get in touch with our 3D printing experts!
Do you have a component that you would like to 3D print? Would you like to know what potential savings there are, and what advantages you could benefit from with additive manufacturing? Then get in touch with us today to arrange an individual consultation with our experts.
Contact
Facts & figures about the example part
Conventional component
Material: Aluminum
Weight: 168 g
Max. load: 8.9 MPa

Component optimized for 3D printing
Material: AlSi10Mg
Layer thickness: 30 µm
Weight: 72.9 g
Max. load: 6.15 MPa
Component from: Tesat-Spacecom GmbH & Co.KG
AM optimized by: AMendate
Find out more about the product