Nozzle ring for compressor
Air conditioning and energy technology
TruPrint 5000
Titanium
500 °C preheating
Nozzle rings for the compressor section or turbine section of turbomachinery are application areas in which additive manufacturing is very commonly used. However, many support structures were needed around the front and rear edges of a nozzle. With adjusted process parameters, even angles of only 15° can be printed without support structures.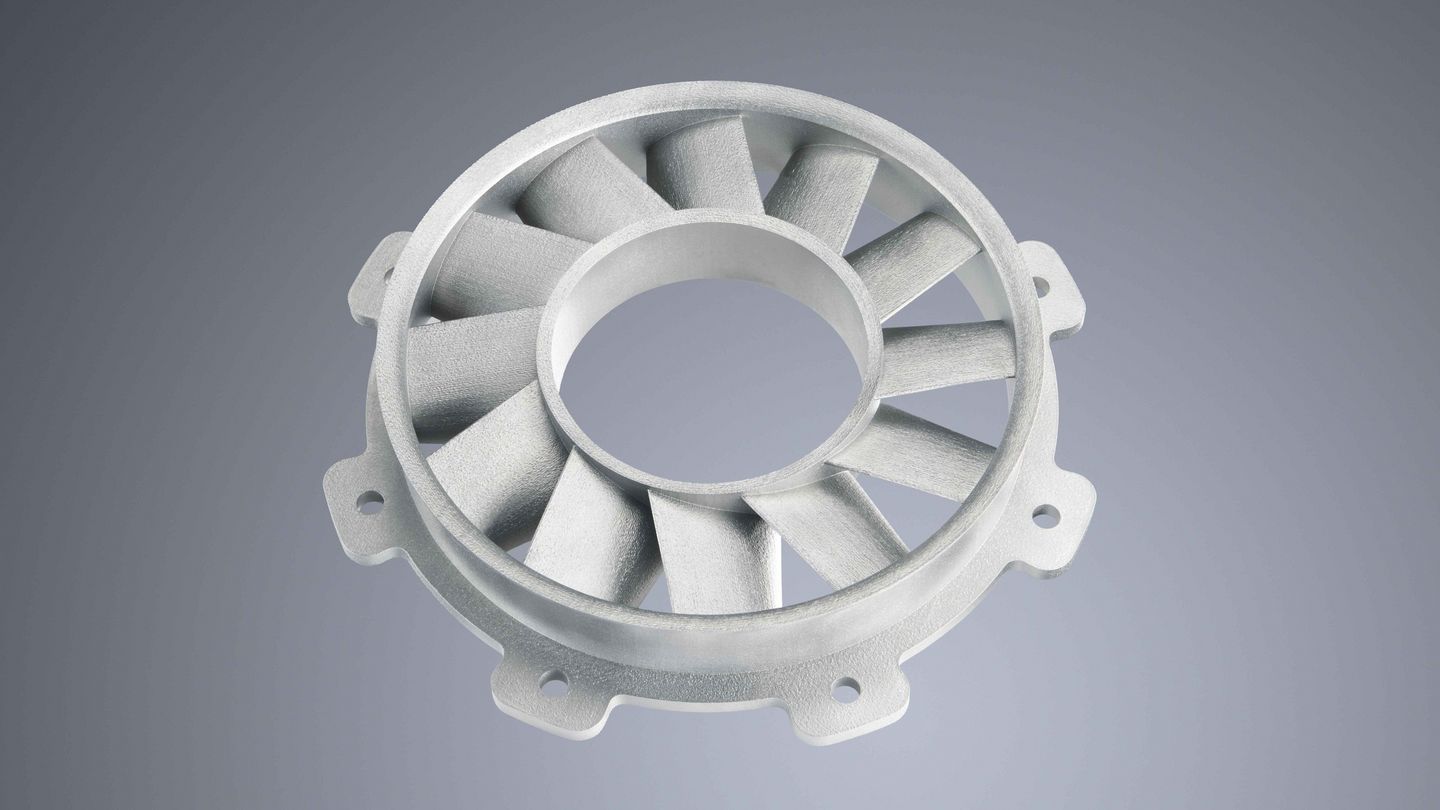 The new TruTops Print functions now make it possible to print parts with fewer support structures and less post-processing effort.
Reduction of residual tension
Design freedom with additive manufacturing
Get in touch with our 3D printing experts!
Do you have a component that you would like to 3D print? Would you like to know what potential savings there are, and what advantages you could benefit from with additive manufacturing? Then get in touch with us today to arrange an individual consultation with our experts.
Contact
Facts & figures about the example part
Weight: 1.9 kg
Production time: 9.9 h
Number of layers: 736, ea. 60 µm
Material: Ti6Al4V
Find out more about the product