Optimized heat exchanger with bionic structures
General industry
TruPrint 3000
Stainless steel
Series production
Development of an efficient medium-sized heat exchanger by Hyperganic. The pressure drop was reduced by 50% compared to a conventional heat exchanger. In addition, the internal bionic structures lead to optimal heat exchange.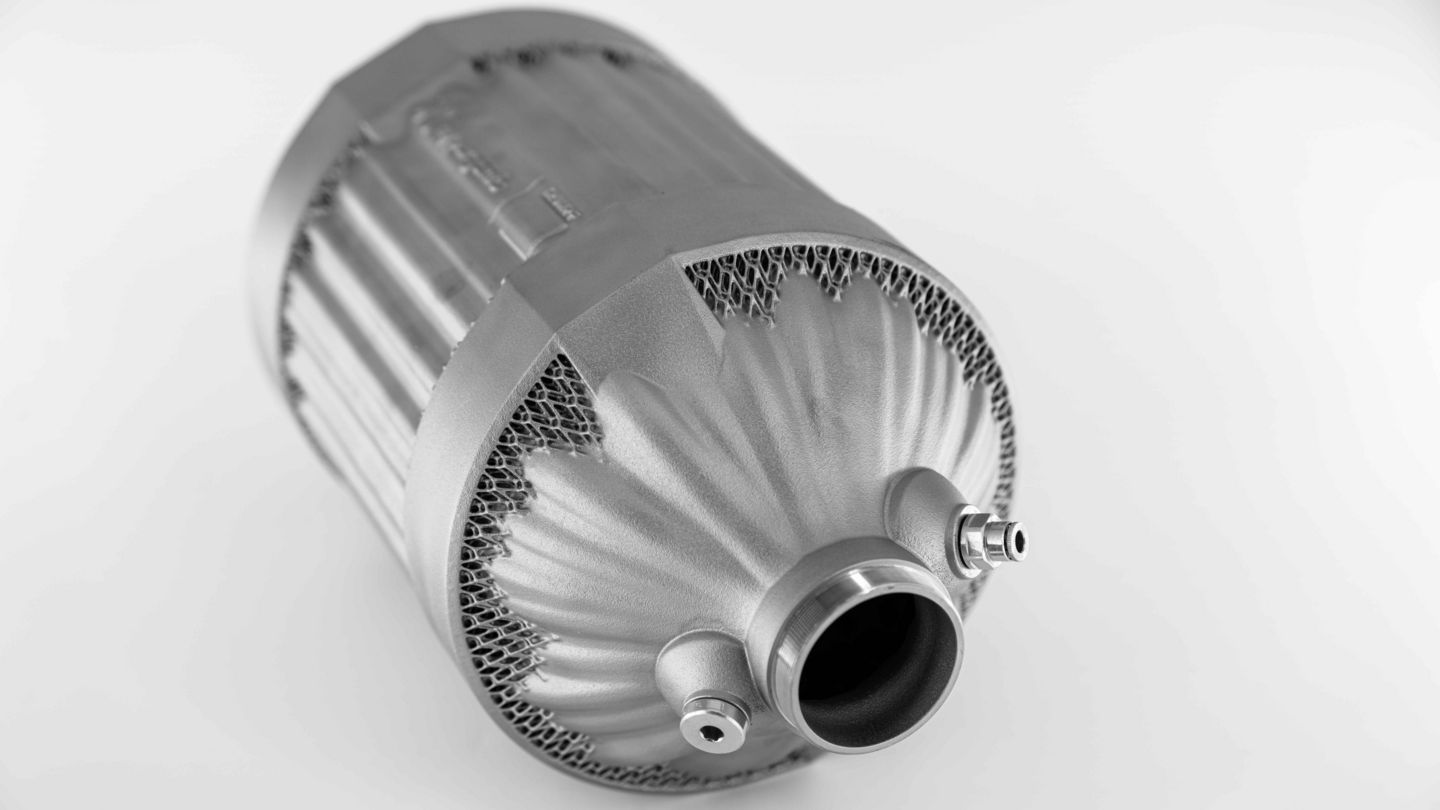 Bionically optimized heat exchanger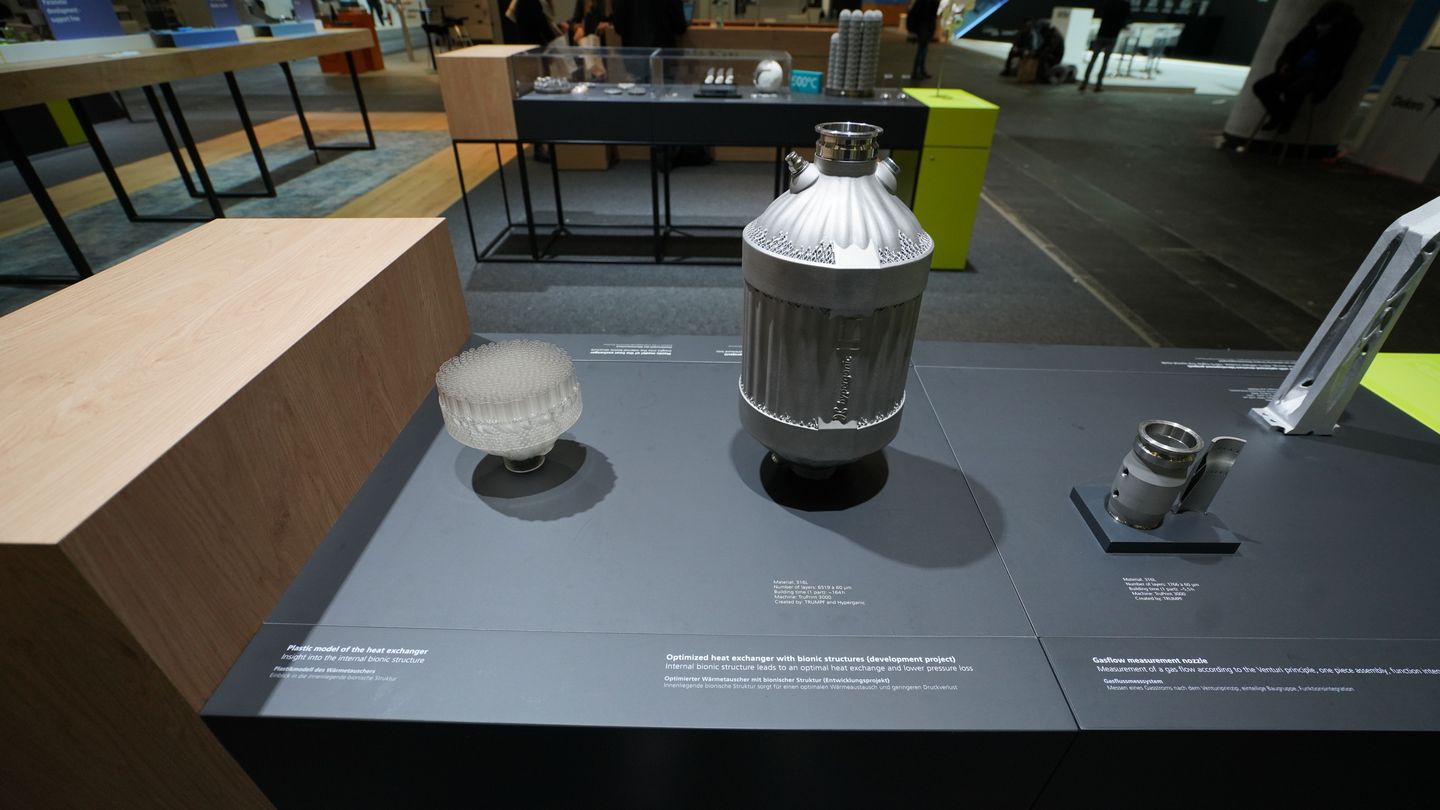 The plastic model provides an insight into the inner bionic structure
Design only possible with additive manufacturing
Get in touch with our additive manufacturing experts!
Do you have a component that you would like to 3D print? Would you like to know what potential savings there are, and what advantages you could benefit from with additive manufacturing? Then get in touch with us today to arrange an individual consultation with our experts.
Contact
Facts & figures about the example part
Material: 316L
Weight: 13.7 kg
Construction duration: 164 h
Number of layers: 6,500
Dimensions: Ø 195 mm x 390 mm
Created by: Hyperganic and TRUMPF
Find out more about the product