Voluminous component: Cardan suspension
Aviation and aerospace
TruPrint 5000
Titanium
500 °C preheating
The range of parts that can be manufactured with PBF is expanded by the 500 °C preheating option of the TruPrint 5000. The residual stress of the parts is significantly reduced, especially in the case of volume changes and support connections.
The 500 °C preheating makes it possible to print the Cardan bearing, also called a gimbal. This significantly reduces the residual stress in the titanium component, thereby opening up entirely new possibilities in design, especially in the construction of more solid components.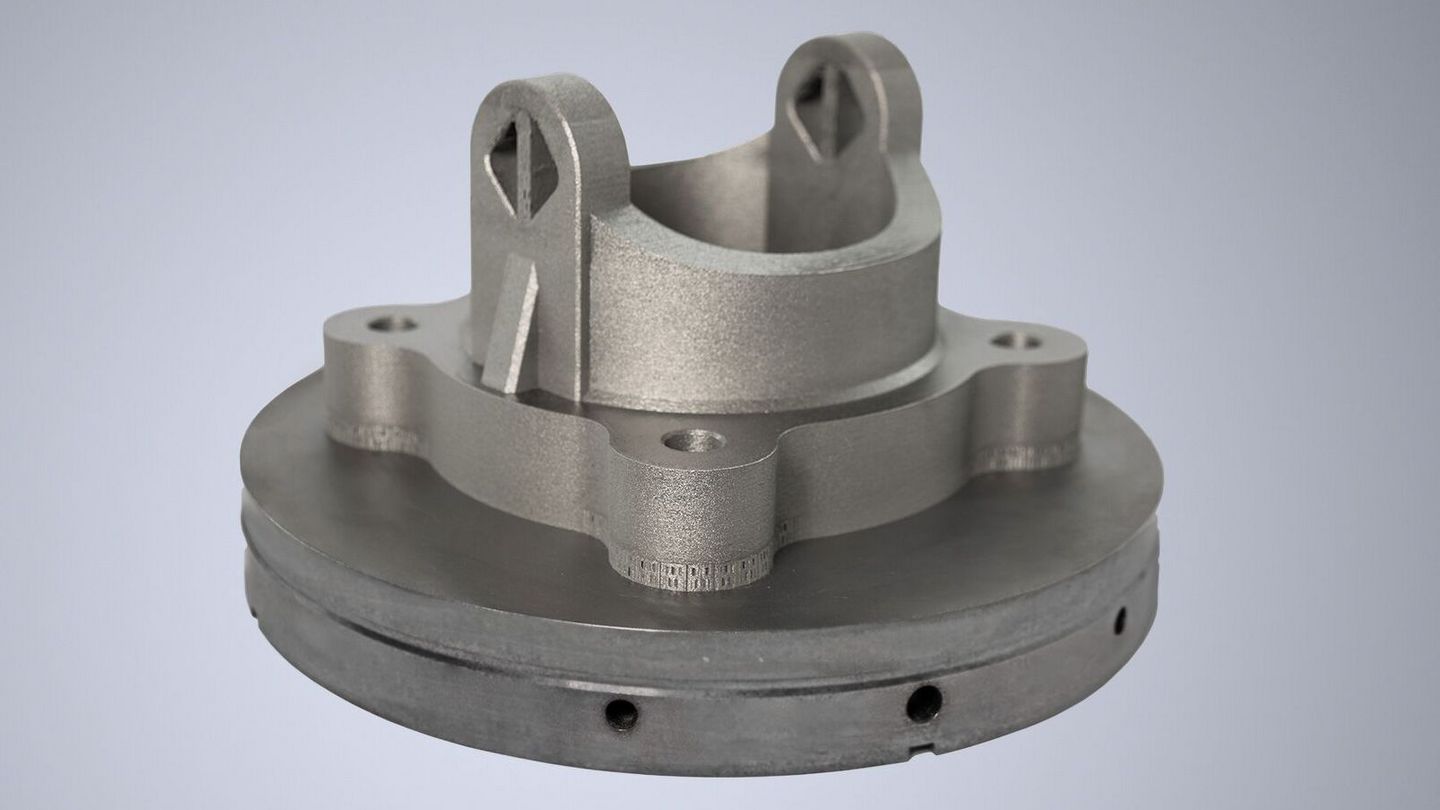 3D printed cardan suspension with 500 °C preheating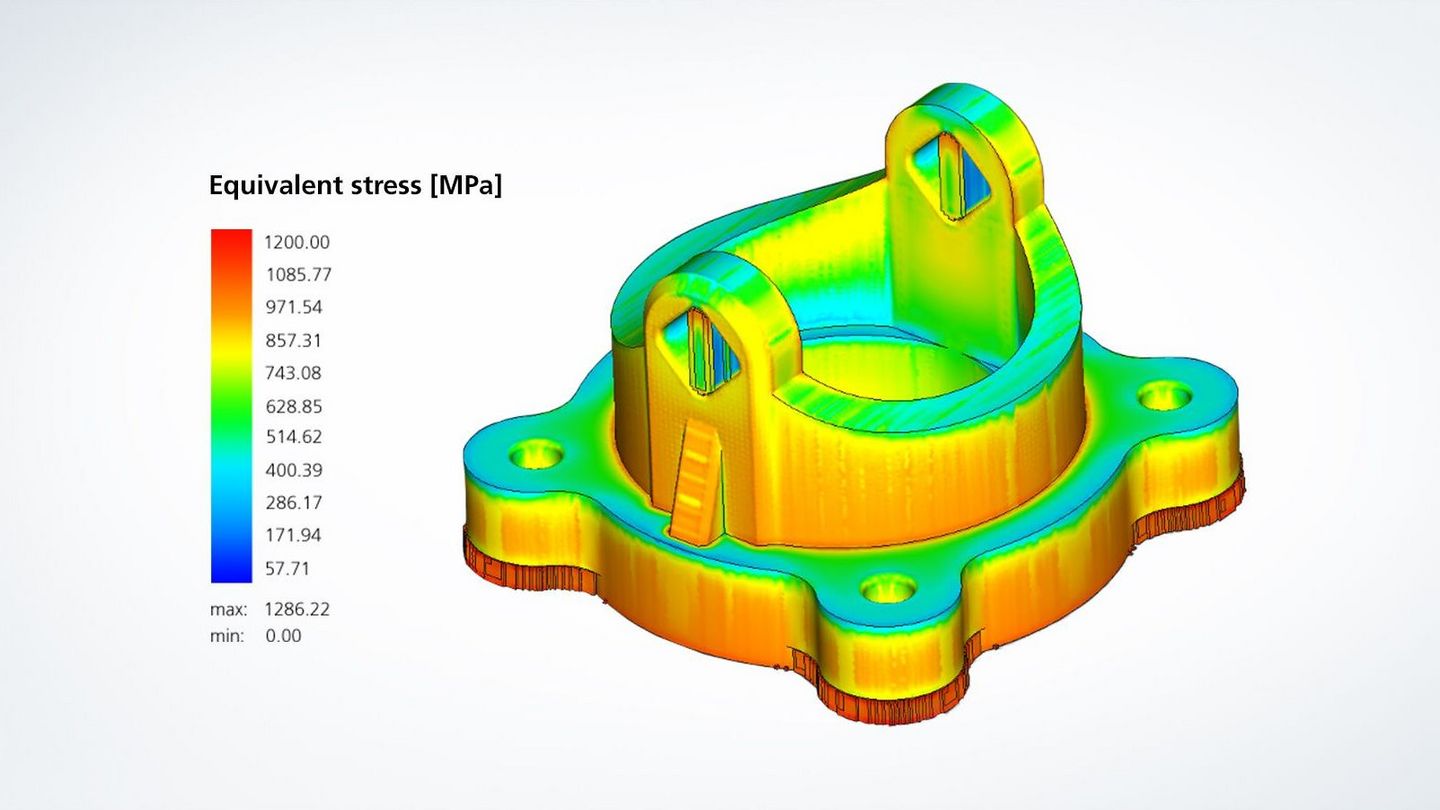 The gimbal printed with 200 °C preheating has significant internal stresses. Compared to a temperature of 500 °C, the preparation and post-processing effort is significantly higher due to the increased need for simulations and support structures.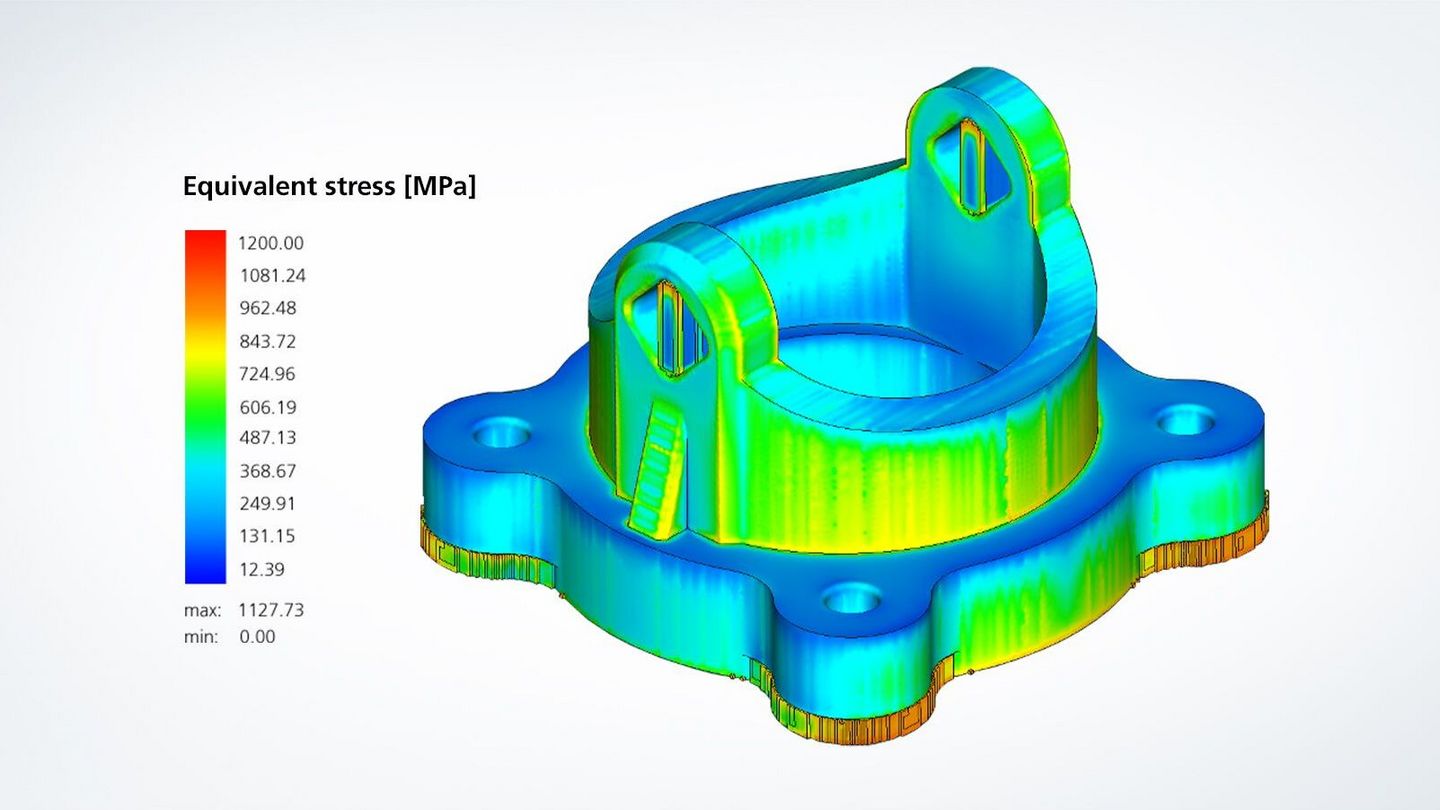 At 500 °C, the residual stress in the titanium component is significantly reduced
Reduction of residual tension
Get in touch with our additive manufacturing experts!
Do you have a component that you would like to 3D print? Would you like to know what potential savings there are, and what advantages you could benefit from with additive manufacturing? Then get in touch with us today to arrange an individual consultation with our experts.
Contact
Facts & figures about the example part
Material: Ti6Al4V
Weight: 4.4 kg
Construction duration: 24.1 h
Number of layers: 2,053 at 60 µm
Created by: TRUMPF
Find out more about the product