Expandable spine cages
Medical technology & dentistry
TruPrint 2000
Titanium
Series production
Our customer collaborated with us to complete the qualification of their TruPrint 2000. This made it possible to perform batch production of innovative standard implants with the highest quality requirements in a qualified environment. The expandable design of the spinal cage means that it can be individually adapted to the patient's anatomy. This use case demonstrates the cost-effective production of a multi-part unit.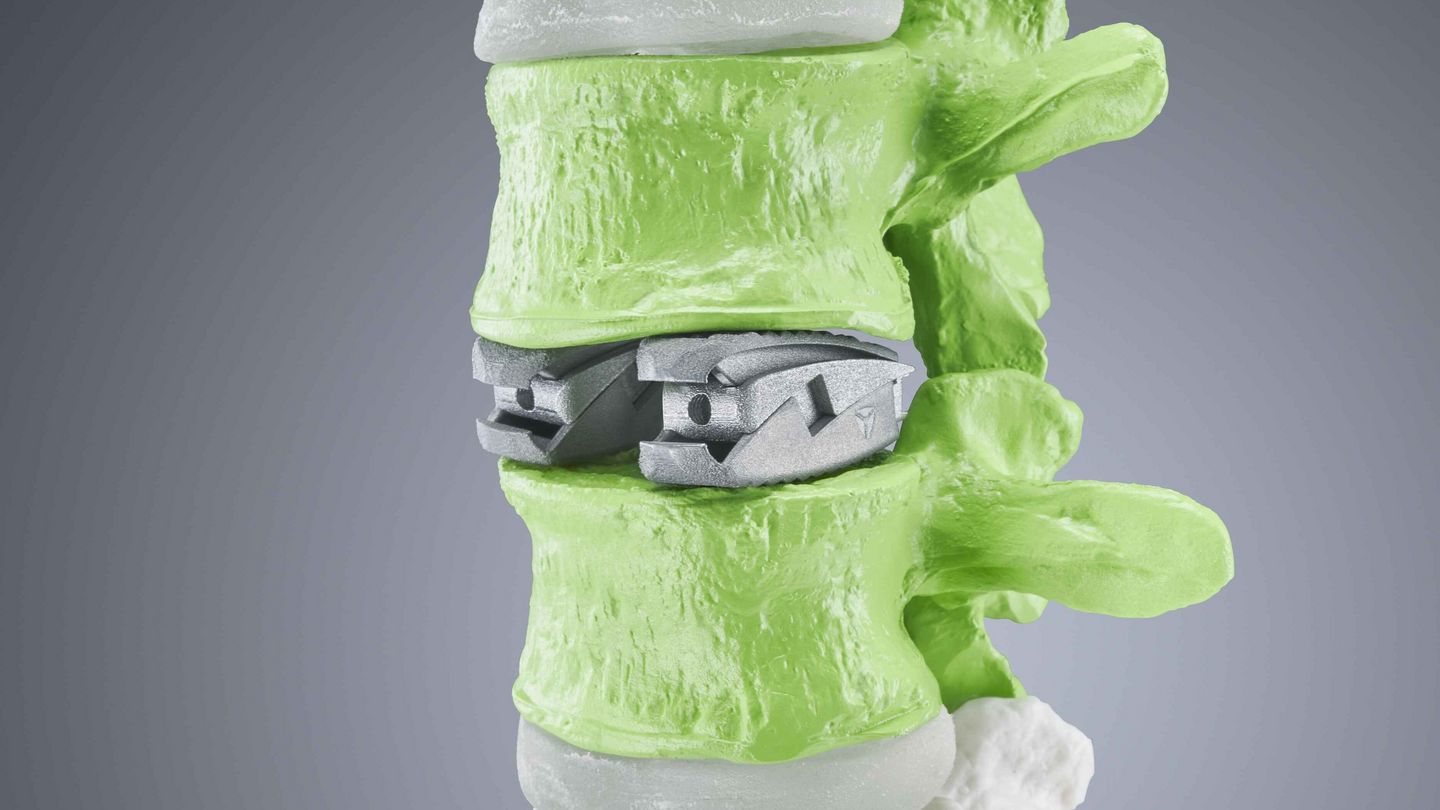 Spine cage in use (expanded)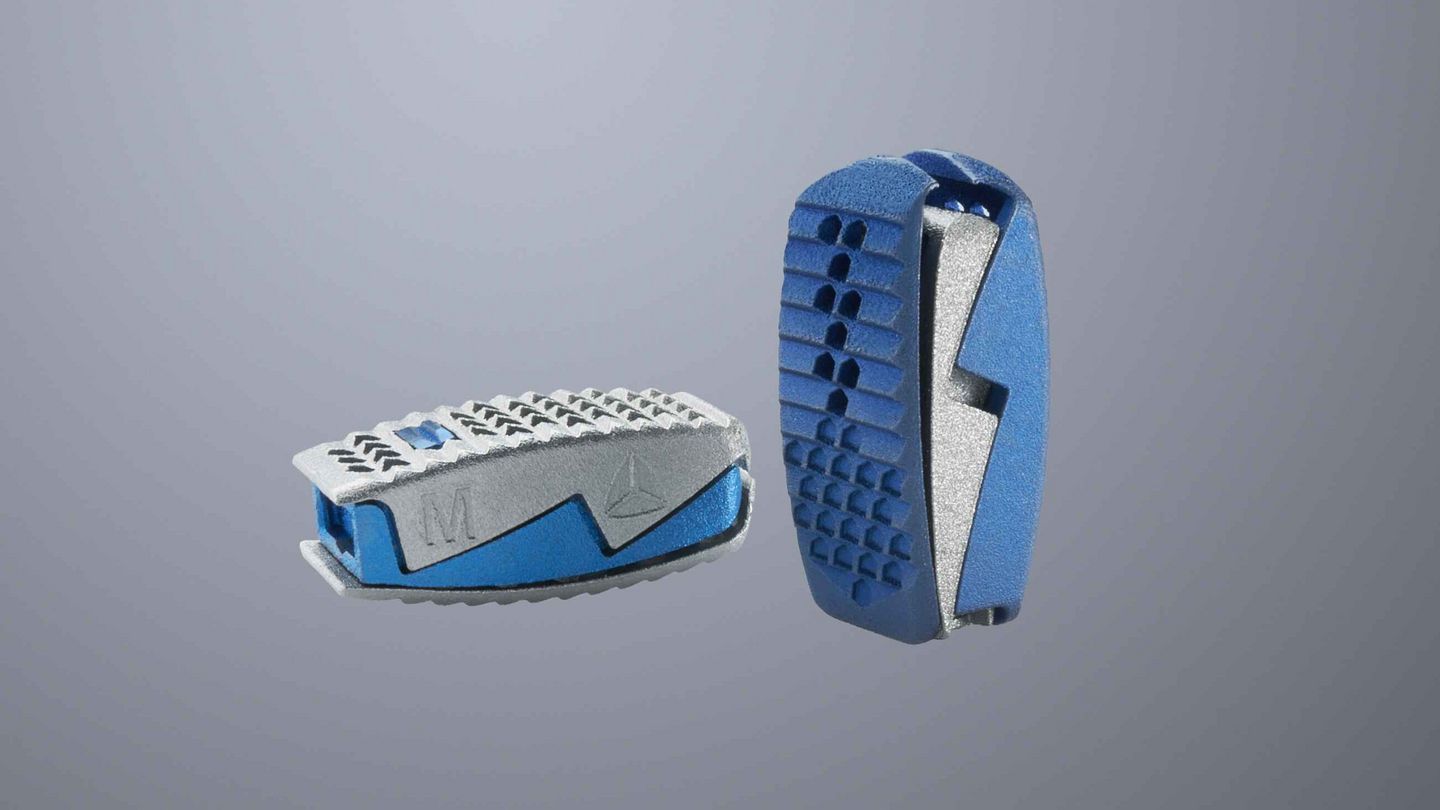 Individual component (compressed)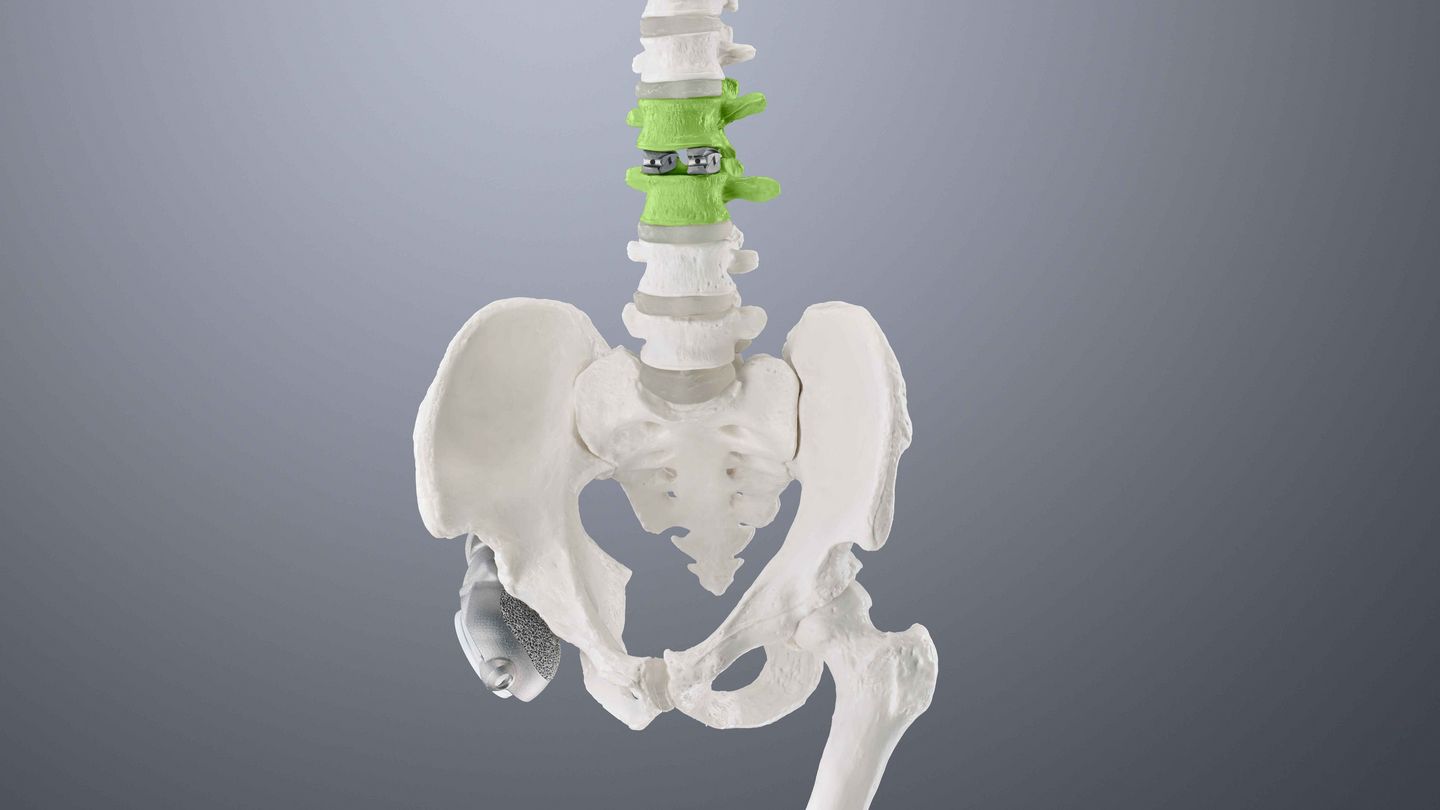 Cost-effective and time-optimized production
Get in touch with our 3D printing experts!
Do you have a component that you would like to 3D print? Would you like to know what potential savings there are, and what advantages you could benefit from with additive manufacturing? Then get in touch with us today to arrange an individual consultation with our experts.
Contact
Facts & figures about the example part
Material: Ti6Al4V ELI
Why TruPrint 2000?: Small focus | Multilaser | Compact and robust machine concept | Build volume
Created by: CPM Diagnostics GmbH
Find out more about the product