Maximum capacity build job for radiator
Automotive
TruPrint 5000
Stainless steel
Series production
The motor heat sink, which is manufactured by TRUMPF as a batch component for a laser cutting machine, has been completely reconfigured in AM design with integrated cooling channels, which increases the cooling capacity. The heatsink is now a single component rather than a full 10-piece assembly, thus profitability is increased. The new design also opens up further optimizations and economic advantages, which are reflected in the reduced assembly effort and lower manufacturing costs.
Produced on the TruPrint 5000 with 500 °C preheating, a reproducible part quality is achieved over the entire build plate and build height. The intelligent support structure between the parts ensures easy and safe part separation. By stacking the components, the machine handling time can be reduced by 85% per part.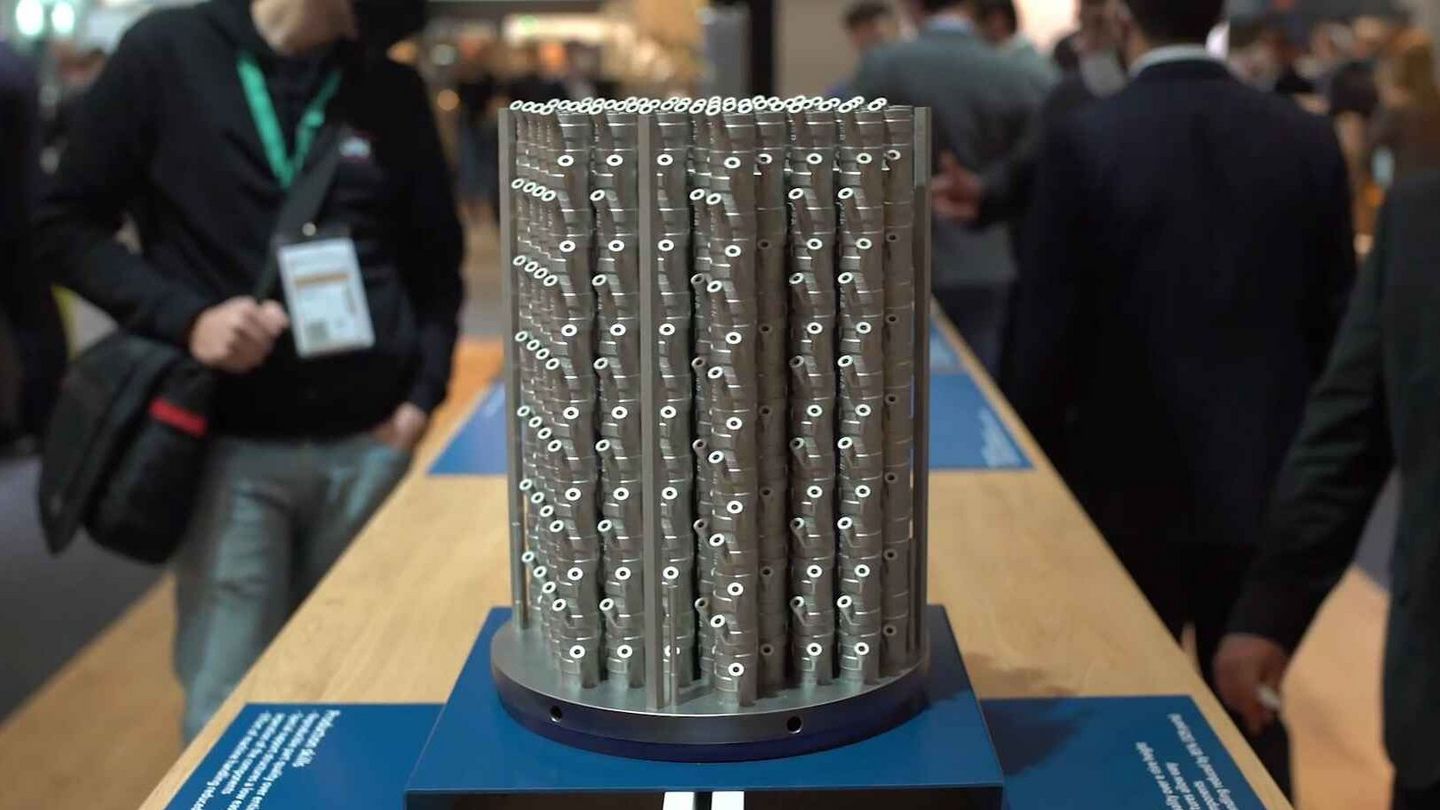 Stacking the components on top of each other utilizes the entire build volume, and 329 parts can be printed with one build job.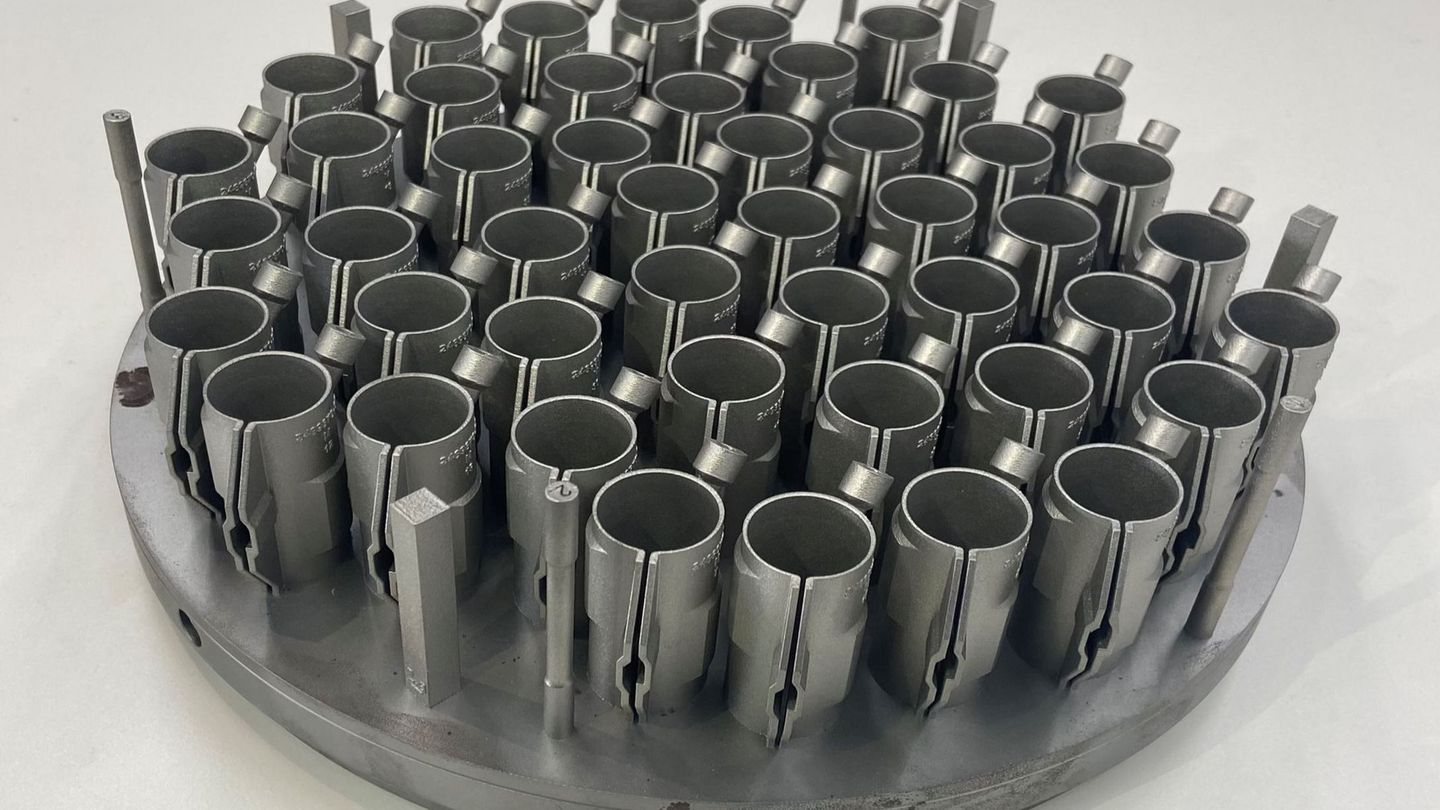 A fully equipped 300 mm diameter build plate contains 47 motor heatsinks. Accompanying samples are printed for quality control in batch production. These result in a relative density of 99.8% and a tensile strength of 700 MPa.
Additive manufacturing has not only reduced production costs but also significantly simplified assembly due to an integrated flexure joint.
Reduction of operator costs
Get in touch with our 3D printing experts!
Do you have a component that you would like to 3D print? Would you like to know what potential savings there are, and what advantages you could benefit from with additive manufacturing? Then get in touch with us today to arrange an individual consultation with our experts.
Contact
Facts & figures about the example part
Fully equipped build plate
Parts: 47
Production time: 32 h
Setup costs per part: 100%
Stacked build job
Parts: 7 layers, each with 47 pieces = 329 pieces
Production time: 90 h with the TruPrint 3000 with two lasers
Setup costs per part: 15%
Created by: TRUMPF
Find out more about the product