Measuring unit based on the Venturi effect
This measuring unit based on the Venturi effect can be easily adapted to different tube diameters and different marginal conditions by adjusting the diameter differential. Pressure loss is minimal compared to other measurements.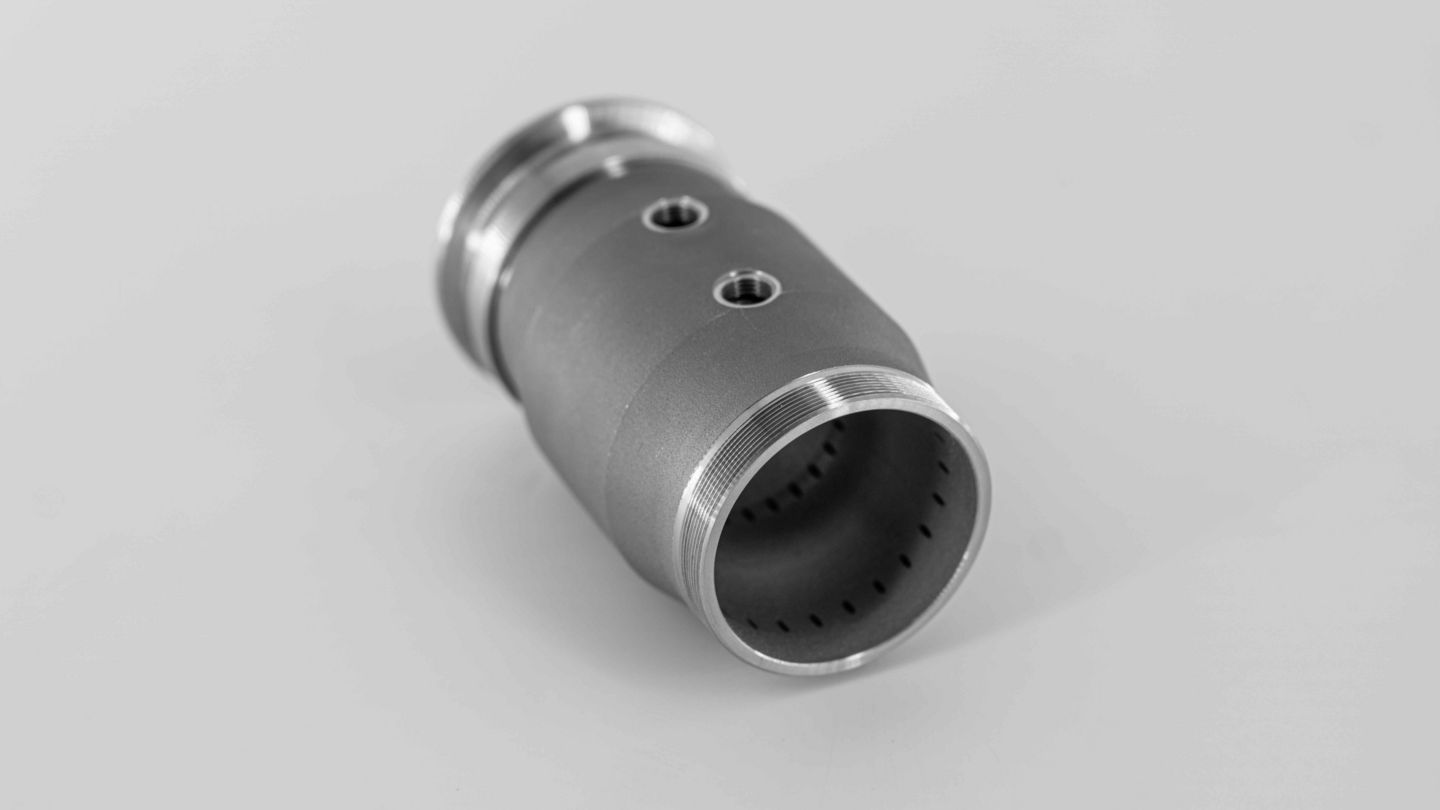 More affordable than a conventional part
High precision measurement
Design only possible with additive manufacturing
Get in touch with our additive manufacturing experts!
Do you have a component that you would like to 3D print? Would you like to know what potential savings there are, and what advantages you could benefit from with additive manufacturing? Then get in touch with us today to arrange an individual consultation with our experts.
Contact
Facts & figures about the example part
Material: 316L
Weight: 546 g
Diameter: 64 mm
Length: 106 mm
Created by: TRUMPF
Find out more about the product
Find out more about the product
Find out more about the product