Wrist joint implant made of amorphous metal
Medical technology & dentistry
TruPrint 2000
Amorphous metals
Finest structures
Materials for medical implants are subject to strict requirements in terms of biocompatibility, mechanical properties and surface functionality. In addition, there is constant cost pressure and efficiency pressure, along with a high level of patient-specific adjustments. The advantages of additive manufacturing combined with the exceptional properties of amorphous metals offer a perfect new solution for implants such as the wrist joint radius plate. These metals have the necessary strength, are flexible enough for movement, and facilitate bone in-growth.
The TruPrint 2000 is ideal for this due to its small focus and its monitoring solutions.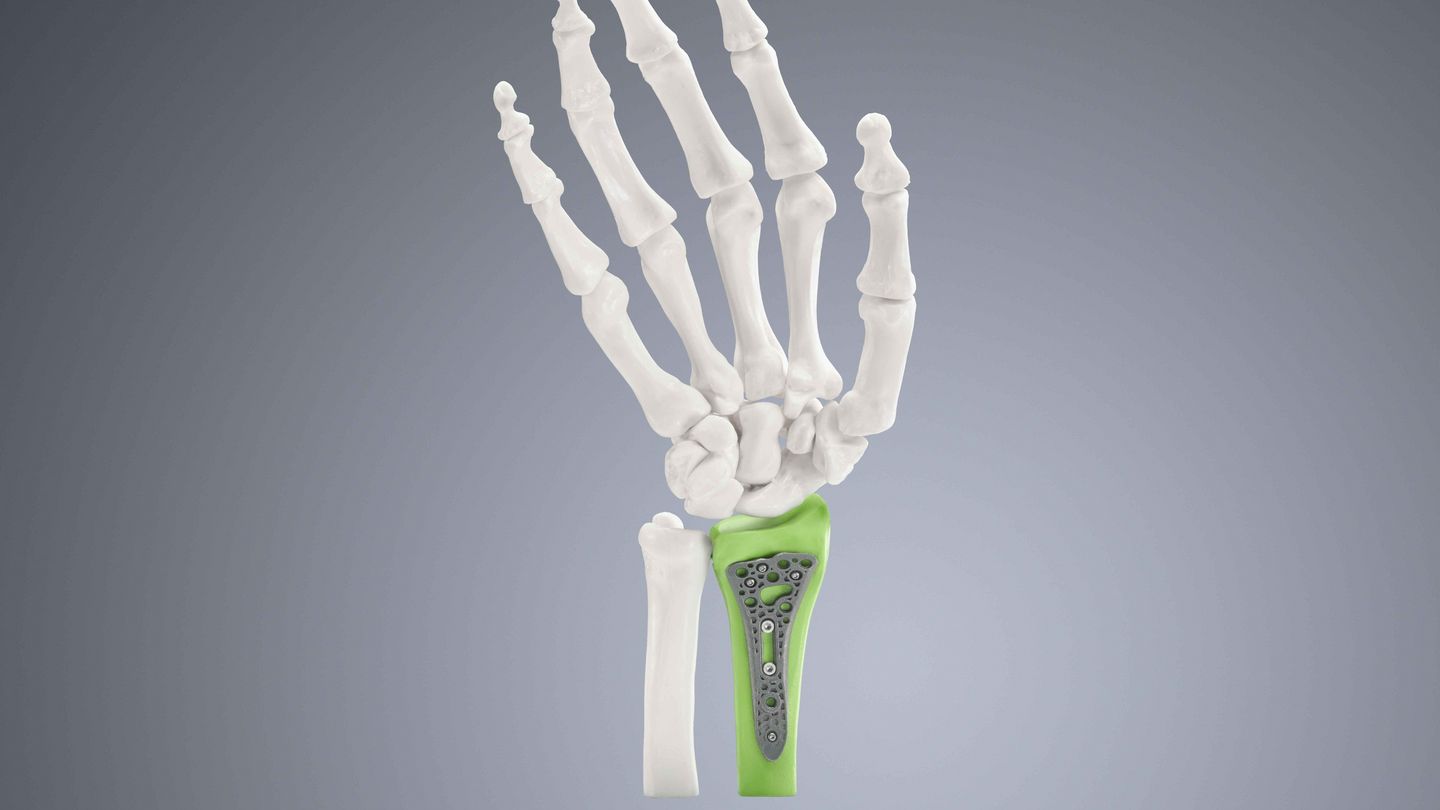 Patient-specific radius plate with lightweight structure and new material properties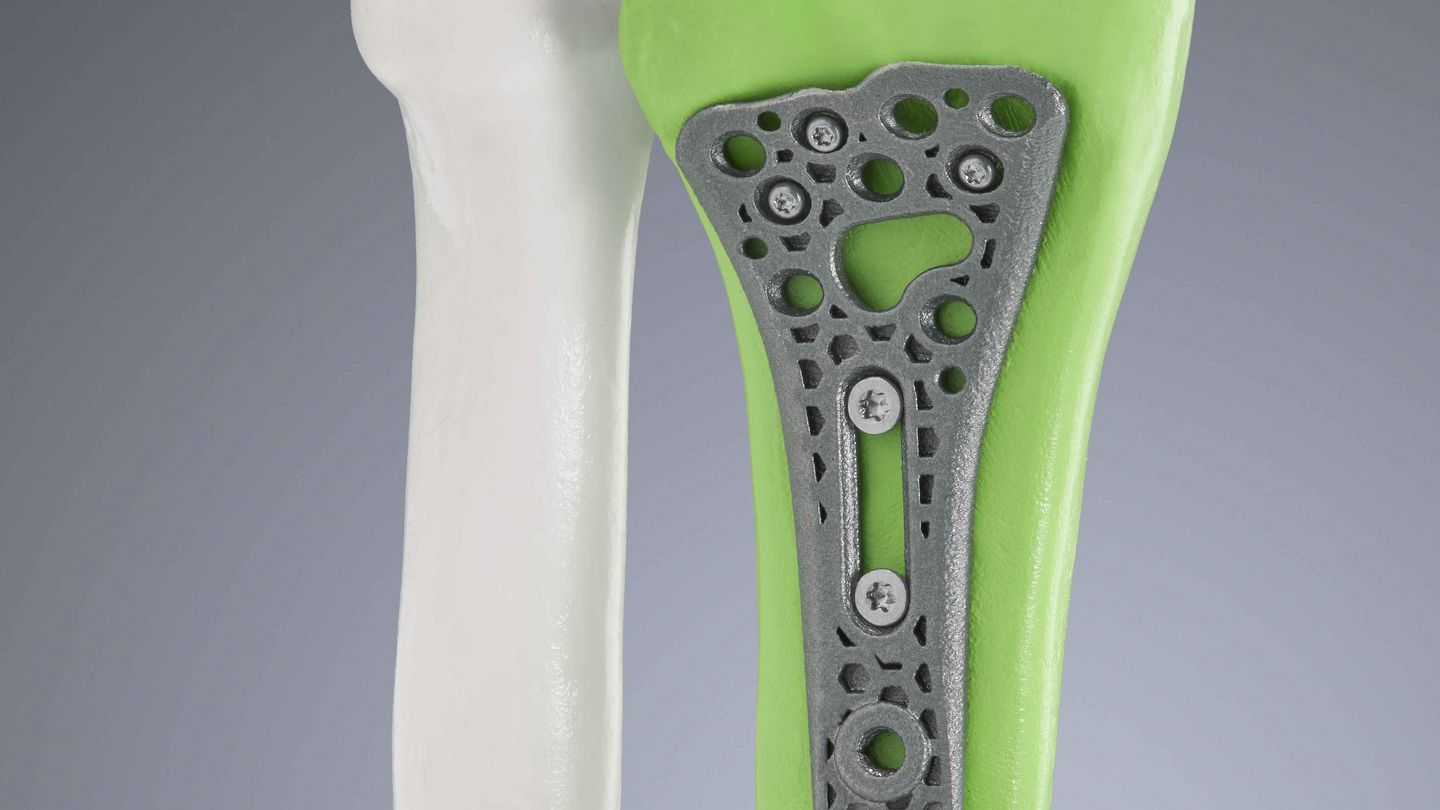 Advanced material properties
Get in touch with our additive manufacturing experts!
Do you have a component that you would like to 3D print? Would you like to know what potential savings there are, and what advantages you could benefit from with additive manufacturing? Then get in touch with us today to arrange an individual consultation with our experts.
Contact
Facts & figures for an example part
Material: AMLOY-ZR01 alloy from Heraeus AMLOY
Created by: Heraeus AMLOY
Learn more about amorphous metals from our experts
Find out more about the product