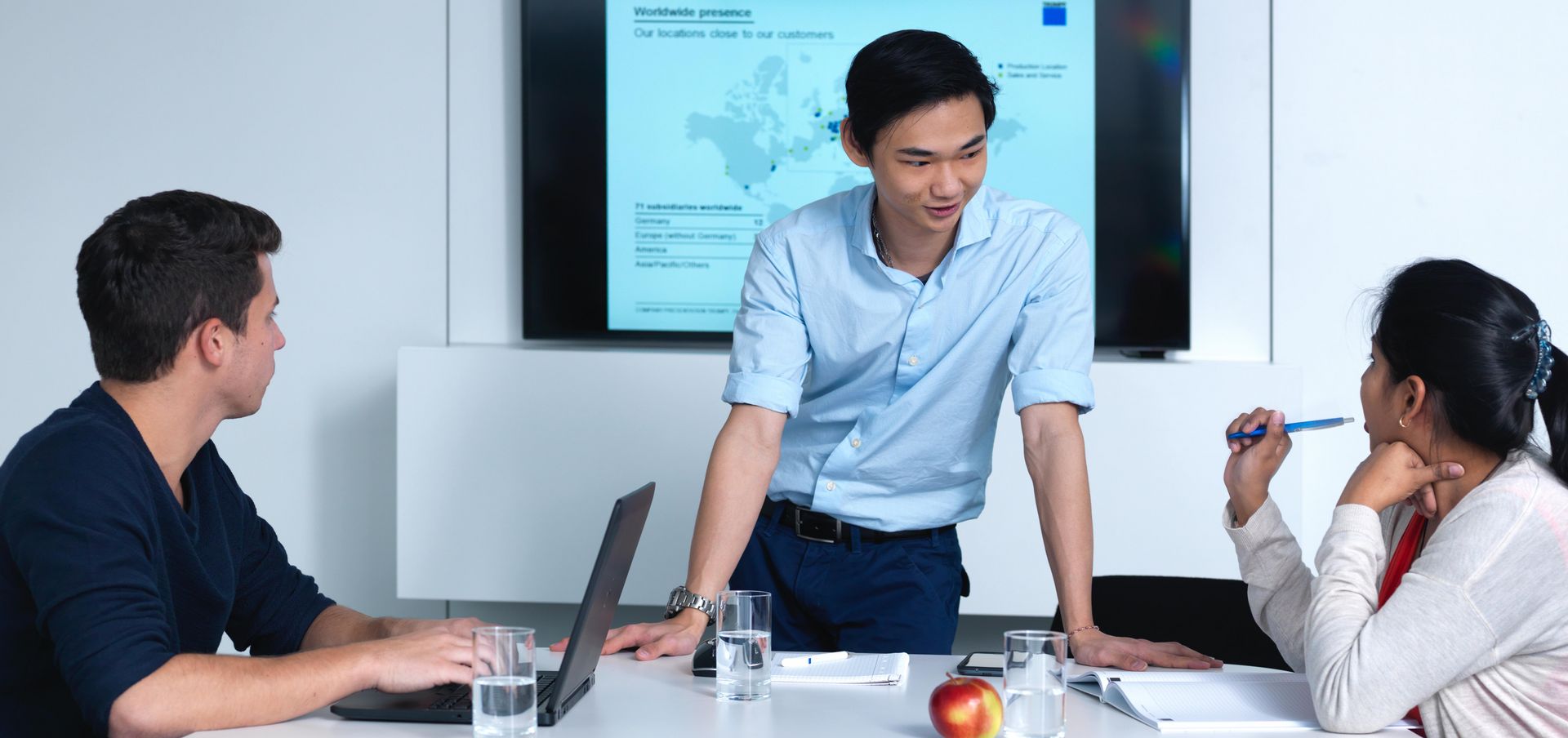 Students
You are well versed in theory, but do you also enjoy practice? As a successful company, we depend on new talent that appreciates both sides.
Our opportunities for students
We are looking for dedicated, motived, and enthusiastic individuals who are excited by technology and are open to challenges. You can gain practical experience during your studies with an internship, student employment, or a thesis – in any areas of our company all over the world. And that is just the beginning. These activities during your studies can also lay the foundations for your career at TRUMPF later because we value long-term links.
Your international internship at TRUMPF Singapore
Are you looking for international working experience during your studies? As an international company, we of are pleased to offer internships at many of our foreign subsidiaries around the world. Thus, we are also always in the lookout for support in our subsidiary in Singapore! We offer internships in a wide range of departments: from Business Development to Marketing, Service and Human Resources. Being the regional headquarters for the South East Asia region, the practical work experience will be combined with an intercultural experience through close cooperation with our subsidiaries in Malaysia, Thailand, Indonesia, Vietnam and Philippines.
Important information:
Internships in Singapore always last for a period of six months and usually start on March 1st or September 1st.
A previous internship at TRUMPF in Germany is not a requirement.
We offer to forward your application for an internship to TRUMPF Indonesia, Thailand or Malaysia if no internship in Singapore is available.
Please submit your application documents in English.