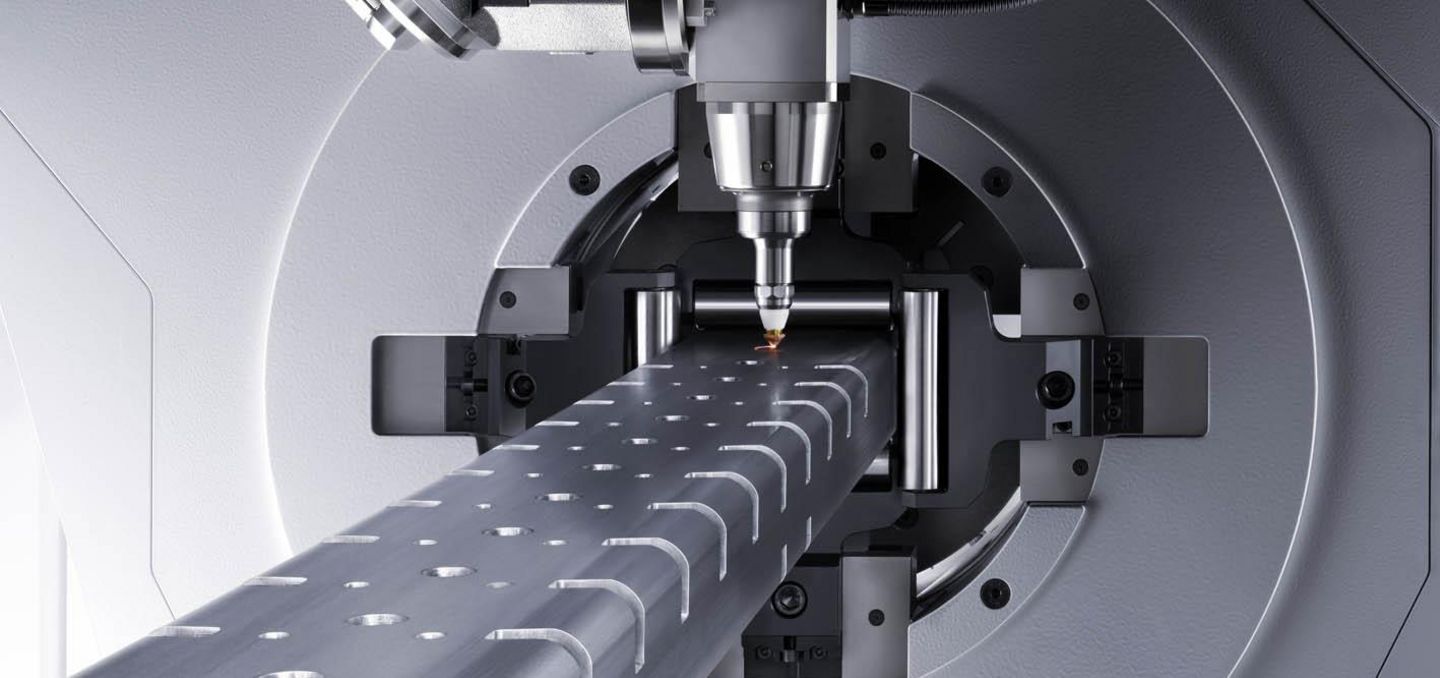 Laser tube cutting machines
Tubes and profiles are used in many applications, from mechanical engineering and system construction to the furniture industry. Lasers have opened up new design possibilities, so more and more designers are taking advantage of the benefits of laser-cut tubes and profiles in order to considerably increase demand. Discover the comprehensive solutions for laser tube cutting and learn what TruLaser Tube machines can do!
Solid-state lasers
Solid-state lasers enable you to cut quickly, in particular when cutting thin sheet. This is made possible by their emitted radiation, which has a wavelength of around 1.03 μm. This means the energy is absorbed more intensely by the material than with a CO2 laser, which has a wavelength of 10.6 μm. The laser thus applies more energy to the sheet metal, which enables faster cutting.
CO2 laser
CO2 lasers are tried-and-tested industrial lasers, durable, and robust. Their cut edge quality is so high that for the most part they do not need rework. The 10.6 μm wavelength produces burr-free edges which have very low surface roughness and are immediately ready for further processing.
TruLaser Tube 5000 fiber
The TruLaser Tube 5000 fiber achieves record speeds. It takes full advantage of the strengths of solid-state lasers. For the user, this means short processing times and a wide range of possible parts.
TruLaser Tube 5000
Benefit from maximum modularity and accessibility: you can keep an eye on everything due to the exceptionally open concept of the TruLaser Tube 5000. Its setup free clamping system also helps you reduce idle time to a minimum.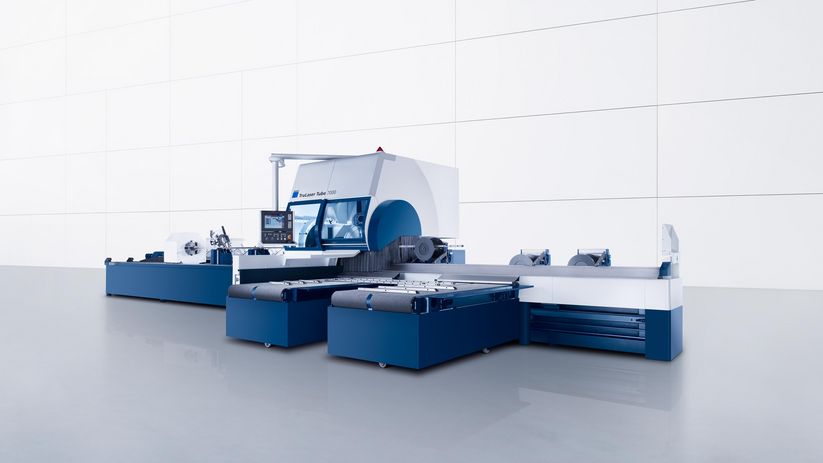 TruLaser Tube 7000
The TruLaser Tube 7000 is the ideal machine for XXL laser tube processing. Its strengths stand out across a broad range of parts.
You may also find these topics interesting
Contact
Tay Chee Siong
Machines & Systems Sales
Fax +65 6571 8001
E-mail
Downloads
Laser tube cutting machines brochure
pdf - 3 MB
TRUMPF LaserNetwork brochure
pdf - 1 MB