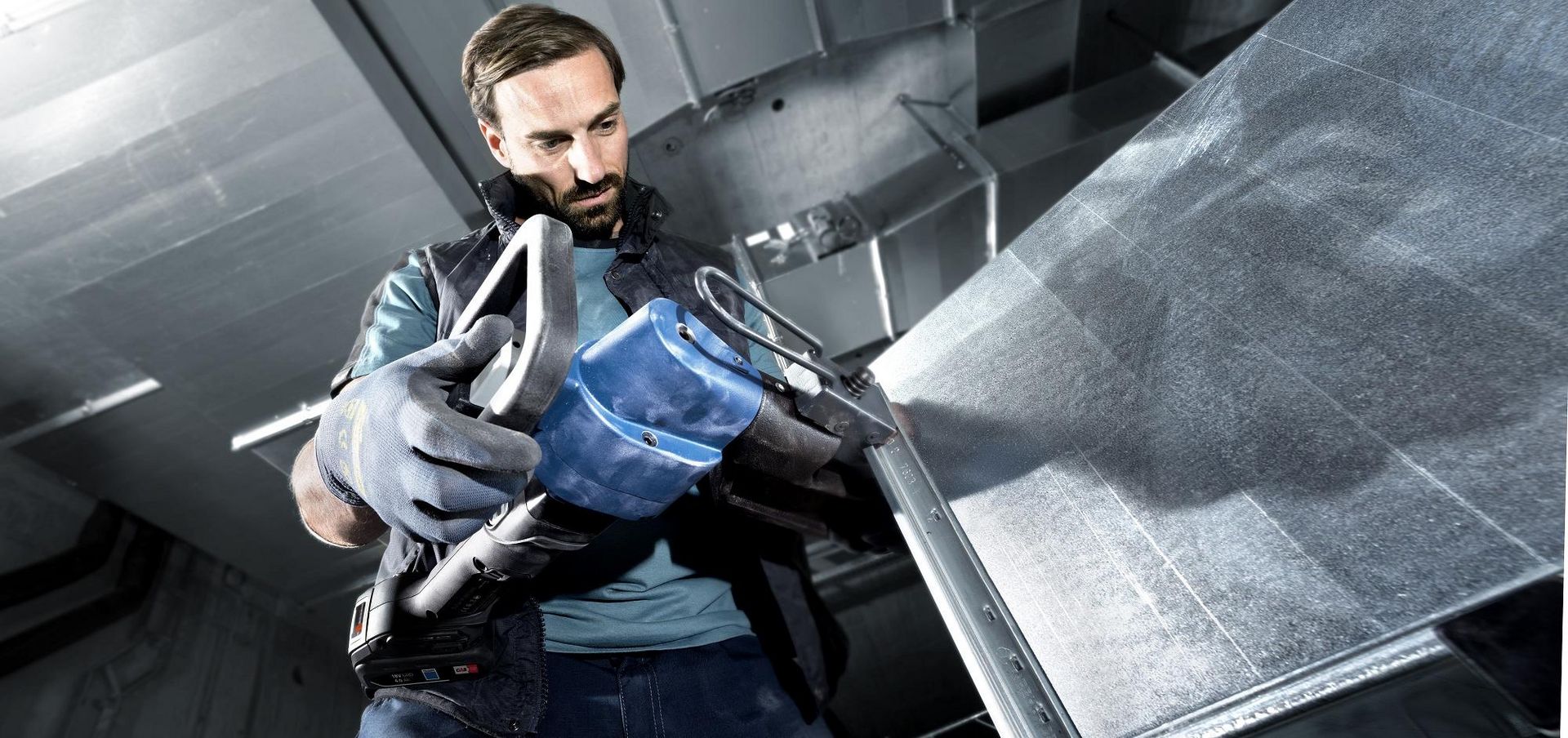 Power fastener
Fast and economical joints
Whether in ventilation and air conditioning technology, the construction of containers or apparatus, joining is the most simple and economical method for connecting two metal parts.
Perfect connection
For strong, resistant, and corrosion resistant joints in one operation.
No fasteners
You do not need screws or rivets; interference contours are therefore avoided.
User and environmentally friendly
Low-vibration and quiet operation. The process is also emission-free.
Minimum preparation time
The power fastener can be adapted to the desired application quickly and without problems.