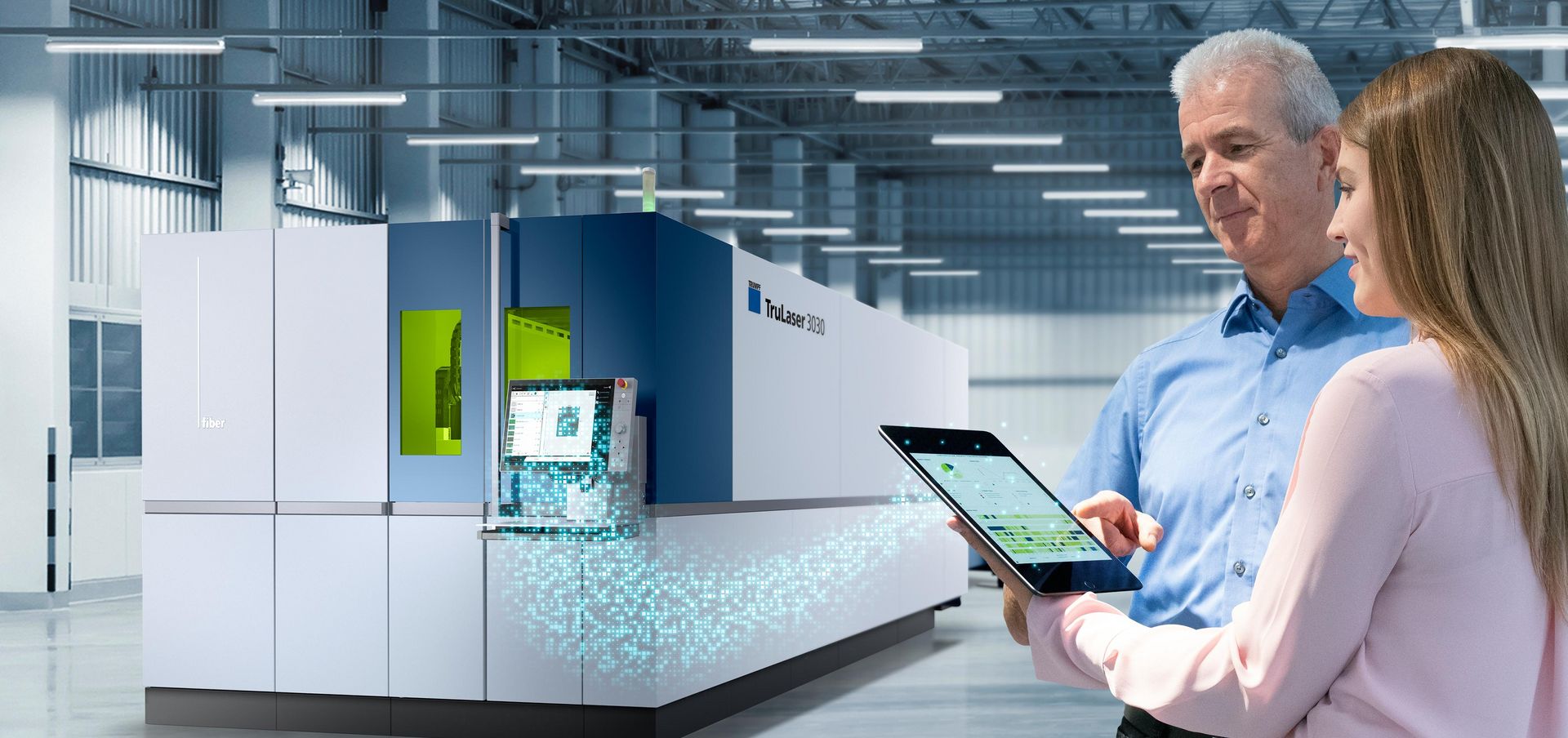 Transparency Service Agreement
See the future today
Connect your machines with TRUMPF and benefit from digital maintenance solutions. With the TRUMPF Transparency Service Agreement you gain transparency over the state of your machine - completely free of charge. The visual processing of all of the data in the Condition Report always provides you with an overview of the state of the machine and enables you to plan your tasks as required. With data-driven diagnosis, service cases can be reactively solved more quickly and machine failures can be reported at an early stage and prevented using the integrated Smart Part.
Faster and more reliable problem solving based on the machine data
Overview of the current state of the machine
Early failure detection for the Smart Power Tube
Maximizing machine availability
This is what the Transparency Service Agreement has to offer
See the future today – benefit from data-based Smart Services
Look to the future with Smart Services
Network today!
Become part of the development: Connect your machine now and actively participate in shaping the services of the future. Interested in the Transparency Service Agreement? Then get in touch with us!
Get in touch now
* Only available for selected machines.
TRUMPF Smart Services
Email
Machine Compatibility List
pdf - 117 KB
Condition Report Compatibility List
pdf - 66 KB
MyTRUMPF login
Find out more
Information on the use and transfer of data as well as on technical preparations prior to installation
Find out more