Cost-effective productive bending cell
The TruBend Cell 5000 Lean Edition can be programmed in no time at all for fast, precise bends. It is ideal as productive and flexible automation for a wide range of parts. Produce high-quality bends with ease - thanks to intuitive programming and simple gripper changes.
Programming made easy
The TecZone Bend programming software performs calculations quickly and is easy to operate.
Diversify production
Use the gripper and vacuum gripping technology to bend small and medium parts as well as parts weighing up to 40 kg.
A firm grip
The automatic gripper change saves time.
Safe lifting
A sheet sensor helps the gripper to pick up the blanks correctly.
Multigripper medium on the TruBend Cell 5000 Lean Edition
Grippers with vacuum technology facilitate the handling of your components.
Pivoting-jaw gripper on the TruBend Cell 5000 Lean Edition
The pivoting-jaw gripper helps to bend small components automatically. Its linear and rotary axes reduce the time spent regripping.
Multigripper small on the TruBend Cell 5000 Lean Edition
The adjustable multigripper small is suitable for smaller parts. You can adjust it to the component in just a few steps using quick-release fasteners. Thanks to its 180 degree rotation unit, it also saves valuable cycle time when bending boxes.
| | TruBend Cell 5000 Lean Edition |
| --- | --- |
| Machine | |
| Press force | 850 kN |
| Bending length | 2210 mm |
| Width between columns | 1750 mm |
| Usable open height | 615 mm |
| Throat depth | 420 mm |
| Speeds | |
| Rapid downward movement | 220 mm/s |
| Maximum Y press operation | 10 mm/s |
| BendMaster (60) | |
| Maximum carrying capacity | 60 kg |
| Maximum sheet weight | 40 kg |
| Maximum blank dimension | 1000 mm x 2000 mm |
| Minimum sheet thickness | 0.7 mm |
| Dimensions and weights | |
| Weight of basic machine | 8300 kg |
| TruBend machine | 3020 mm x 1800 mm x 2840 mm |
Technical data sheet
The technical data of all product versions as a download.
The small parts package consists of a sheet removal station and gripper. The sheet removal station separates and produces components - and does so parallel to production in a single operation. The pivoting-jaw gripper enables the automated bending of small components. Its linear and rotary axes reduce time-consuming regripping. ​
Thanks to the adjustable multigripper, time-consuming gripper setup is a thing of the past. You can configure your gripper in the TRUMPF offline programming system in just a few minutes. With a few simple steps, you can adapt your multigripper to the component geometry by using the setup plan. Your added value: significantly reduced non-productive time. This gives your staff more time to work on tasks that generate value.
The console replaces grippers independently and can process orders automatically without manual intervention.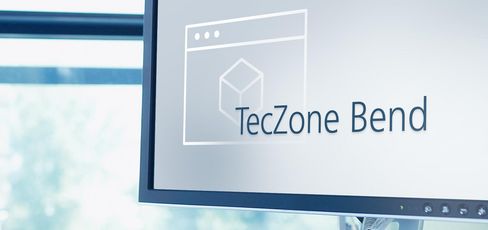 TecZone Bend
With TecZone Bend, you can program faster than ever before: The software creates a program suggestion within a few seconds based on 2D and 3D data – including NC program.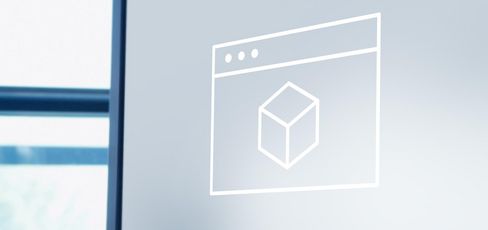 Software
The software portfolio from TRUMPF optimizes your entire production process – from the customer query through to delivery of the finished part. TRUMPF combines the software intelligently with machines and services to create customized Industry 4.0 solutions for your Smart Factory.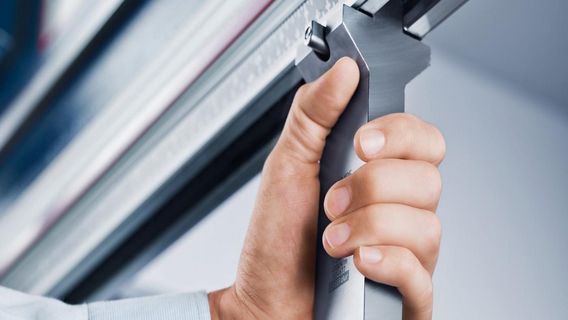 You can choose between more than 150 upper and lower tool types for your personal range. You can order tools individually or as a set.
During the processing of galvanized sheets, even after just a few bends, there may be zinc deposits on the die, resulting in cold welding. This causes imprints on the component and imprecision. This can be avoided with the coated LASERdur ZN TRUMPF bending tools. These combine a high level of surface hardness with excellent sliding properties, are corrosion resistant, and do not need to be cleaned.
For specific requirements, TRUMPF will develop your own personal tool solution. To guarantee the quality of your parts, we test the tools in advance with your specific material and create initial sample parts.
This product range and information may vary depending on the country. Subject to changes to technology, equipment, price, and range of accessories. Please get in touch with your local contact person to find out whether the product is available in your country.
Franziska Maschowski
Email