Productive high-end machine
The TruPunch 5000 sets new standards in terms of productivity, process reliability and flexibility. Backlash-free drives enable the highest axis acceleration, and the high rotation speed of the C axis enables extremely fast tapping, as well as the productive processing of complex contours. Thanks to the powerful hydraulic drive you can punch with up to 1,600 strokes per minute and mark parts with 2,800 strokes per minute. Intelligent automation components and smart functions increase your productivity and process reliability.
1,600 strokes/min
Punch quickly and mark parts with 2,800 strokes/min: the TruPunch 5000 sets new standards in terms of productivity.
Optimum part quality
The active die ensures low-scratch parts.
Increased productivity thanks to automation
From material handling to tool automation – the machine will do everything for you.
Fast tool change
The ToolMaster Linear for up to 90 tools guarantees a fast tool change.
Gentle processing
Retractable clamps ensure the highest part quality and precision.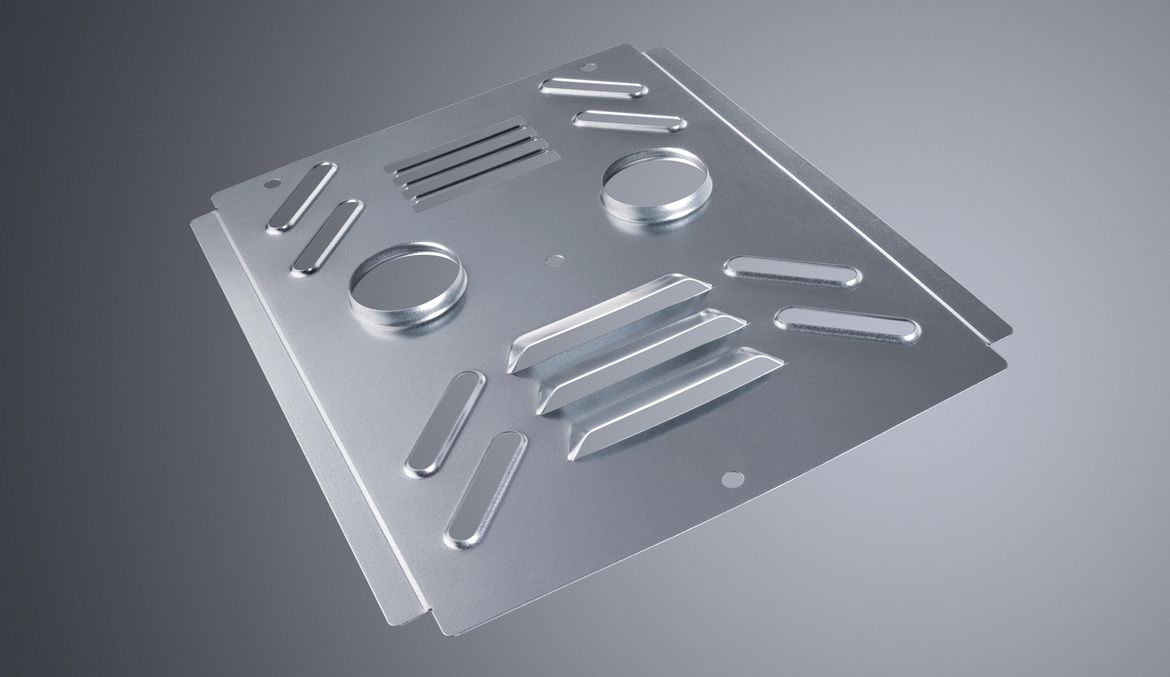 Scratch-free surfaces with size 5 tools
No matter whether for extrusions or louvers: you can process sheets flexibly using size 5 tools for the active die. For this component, the following tools were used among others: size 5 extrusion tool (active die), size 5 louver tool (active die), size 5 card guide tool and roller offsetting tool.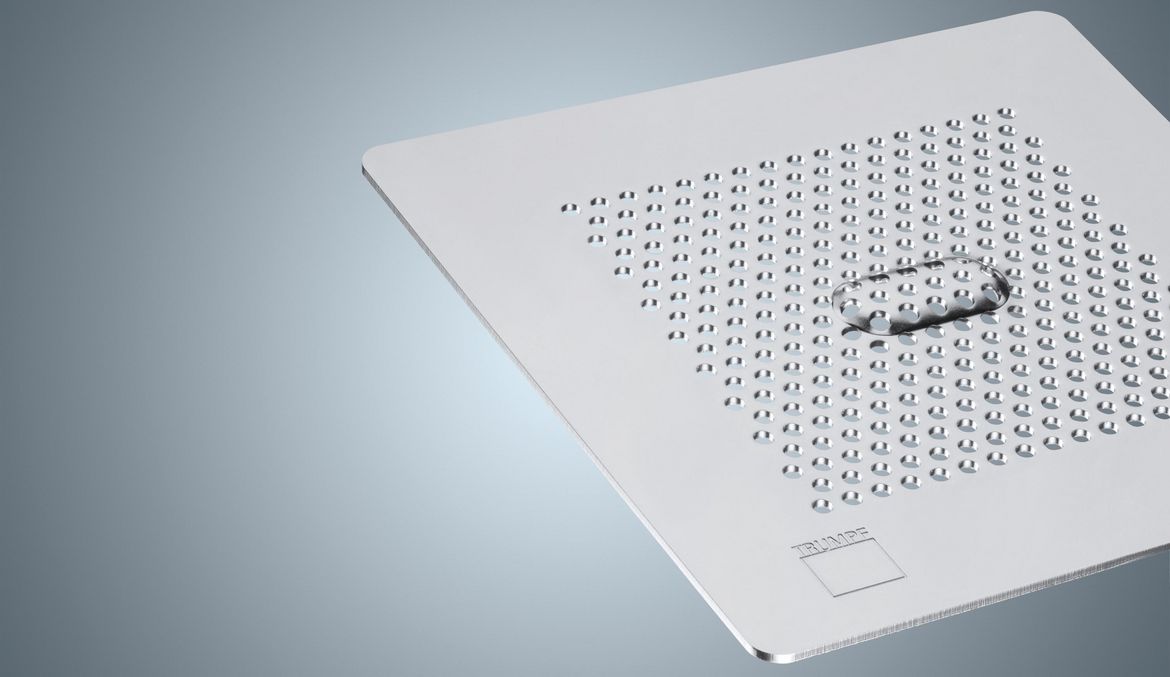 Integrated flattening
The "integrated flattening" machine function and the corresponding tool make it possible to even out surface irregularities during the punching process itself – without any post-processing.
TruPunch 5000 large format

TruPunch 5000 medium format

Dimensions
Width
7610 mm

1

6540 mm

1

Depth
8171 mm

1

7395 mm

1

Height
2072 mm

1

2072 mm

1

Maximum stroke rate
Punching (E = 1 mm)
1350 1/min
1600 1/min
Marking
3000 1/min
3000 1/min
Working range
Punching mode, X axis
3050 mm
2500 mm
Punching mode, Y axis
1550 mm
1250 mm
Maximum sheet thickness
8 mm
8 mm
Maximum workpiece weight
280 kg
200 kg
Maximum punching force
220 kN
220 kN
Tools
MultiTool changing time
0.3 s
0.3 s
Number of tools/clamps
21 pieces / 4 pieces
18 pieces / 3 pieces
Part removal
Maximum part size, part removal flap, punching
500 mm x 500 mm
500 mm x 500 mm
Maximum part size – fixed punching chute (with moving table)
80 mm x 50 mm
80 mm x 50 mm
Consumption values
Average power input of active auto-shutdown
0.5 kW
0.5 kW
Average power input in production
9.5 kW
9.5 kW
Technical data sheet
The technical data of all product versions as a download.
High productivity and the best quality: the innovative functions of the TruPunch 5000 guarantee the best processing results.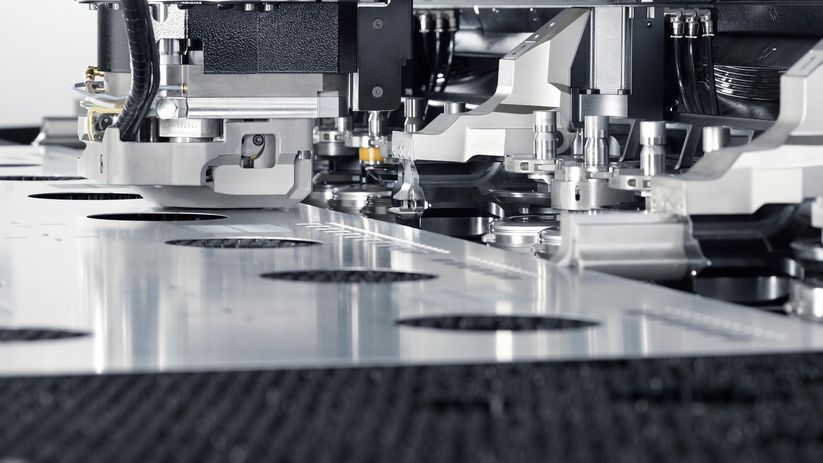 Ball tables or brush tables are available for gentle material handling.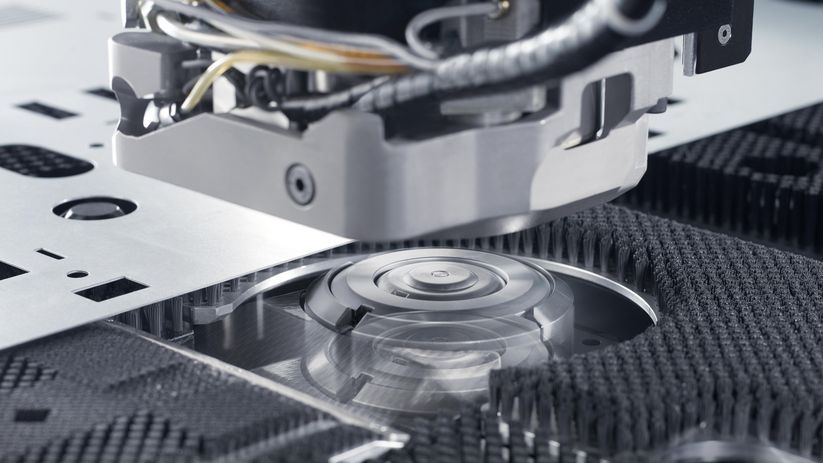 The descending die enables scratch-free punching and forming processes and prevents the risk of things getting caught.
During the punching of sheet metal, compression and tensile stresses are placed on the workpiece which can cause sheet deformation. The "integrated flattening" machine function, and the corresponding tool, make it possible to even out surface irregularities during the punching process itself.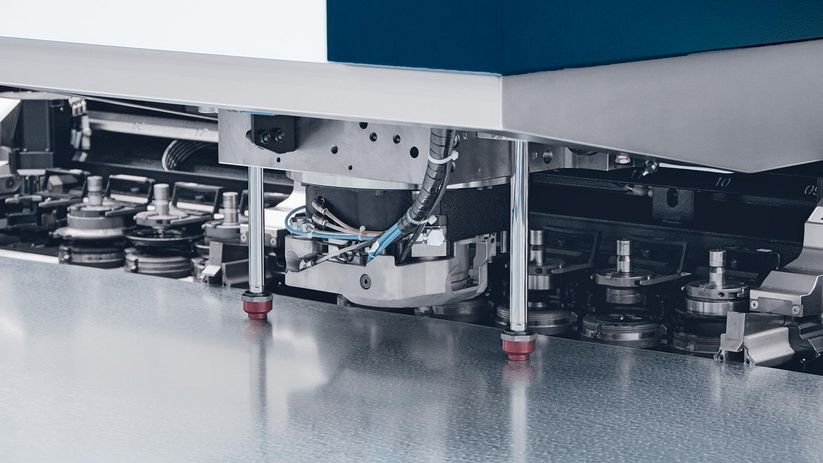 The repositioning cylinder clamps the sheet while the clamps open for repositioning.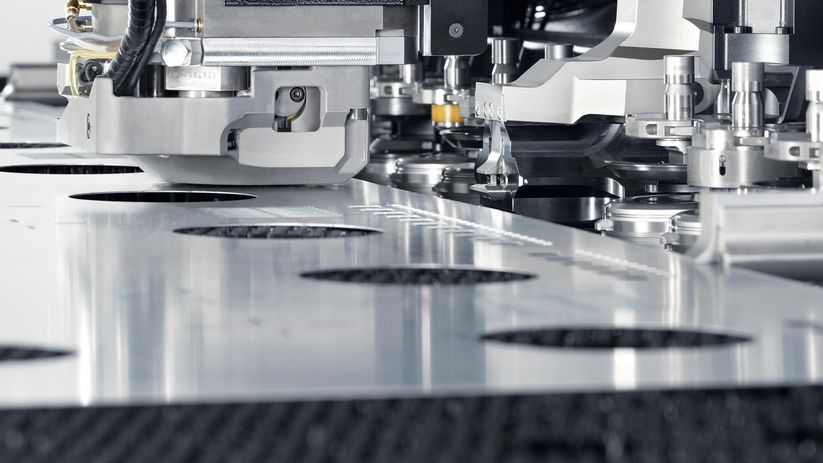 You can work efficiently using the retractable clamps: they facilitate processing even in the clamp dead area.
TRUMPF is the first manufacturer worldwide to offer you punching machines that feature skeleton-free processing. This innovation saves material and increases process safety.
Before the tool change, smart punch monitoring checks whether a hole was actually punched into the sheet. In this way, the machine detects at an early stage when punches are broken, and can pass this information on to the operator.
Following the loading operation, the sheet format recognition function automatically compares the actual and target formats, thereby increasing process reliability.
Smart load supports you in the sheet alignment on the machine. A sensor in the clamps detects when they do not grip the sheet correctly. If this is the case, the machine table, including sheet, moves.
A sensor detects if a finished part does not fall through the part removal flap as expected during removal. The error can be rectified quickly.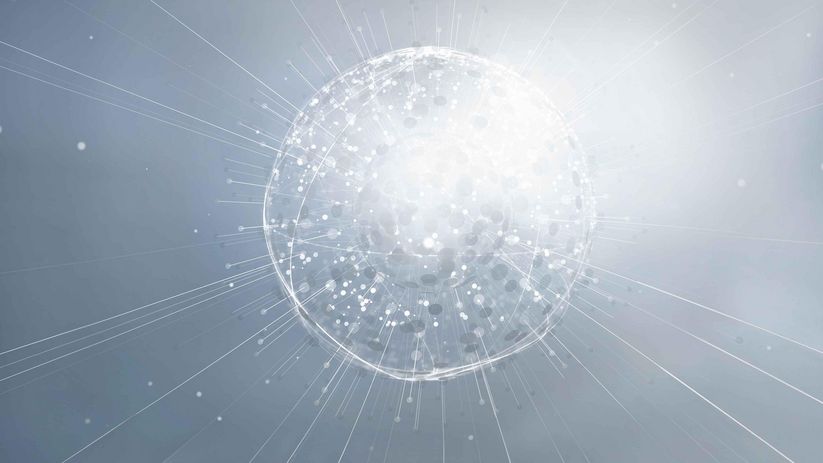 Digital connection und integration for smart solutions
Seamless integration of many TRUMPF machines into your own software environment is very easy. We have the right solution for every combination, whether it be integration into Oseon or a connection to monitoring and analysis tools. A connection to third-party software systems is also possible with our interfaces based on the OPC UA standard.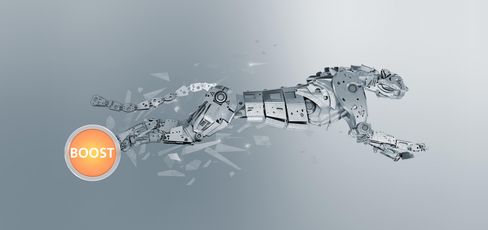 TruTops Boost
Construct and program your laser, punching and combination punch laser machines intelligently with TruTops Boost, your all-in-one 3D solution. Numerous automated processes save you time-consuming routine processes and the joint nesting pool saves time and material. You also always have an overview of all manufacturing orders and order-based work.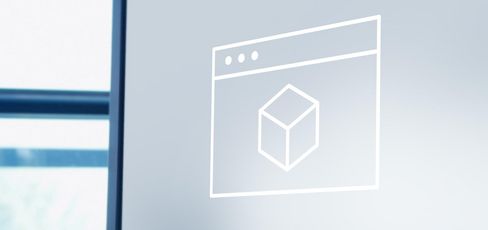 Software
The software portfolio from TRUMPF optimises your entire production process – from the customer query to delivery of the finished part. TRUMPF combines the software intelligently with machines and services to create customised Industry 4.0 solutions for your Smart Factory.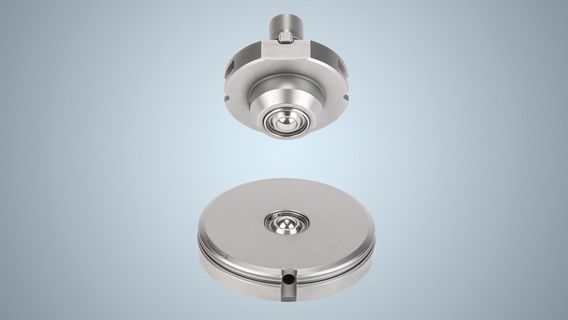 Deburr geometries of different sizes directly on the machine. The benefit for you: perfectly deburred workpieces and shorter production times.
Size 5 cup tool (active die)
Thanks to the special tool design, with the size 5 cup tool for the active die you can create forms in a size which was not possible before. In just one stroke, a diameter of 55 mm and a forming height of 10 mm are easily possible.
Save time by marking parts on the machine directly from below. The plastic ball roller of the punch gently counters the sheet, meaning there are no imprints or scratches.
Punching tools at a glance
TRUMPF offers the world's largest range of punching tools on the market. You will find the perfect solution for every punching and forming application.
You can choose automation options for your TruPunch 5000 and expand it step-by-step. You benefit from increased machine utilisation, a fast tool change and increased process reliability in automated multiple-shift operation.
Loading, unloading and sorting
The SheetMaster guarantees fast and process-reliable loading, unloading, unstacking and sorting.
Sorting
Various automation solutions sort your parts for you. Discover, for example, the SortMaster Box or the SortMaster Box Linear.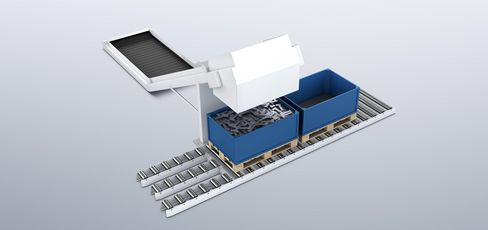 Disposal
Find out about solutions for the disposal of scrap skeletons and punching slugs.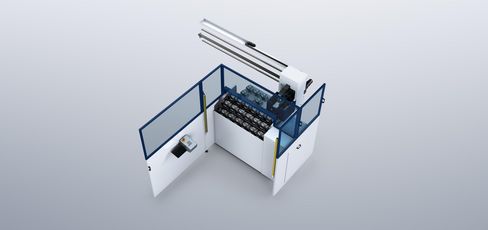 Tool handling
The tool automation systems ToolMaster and ToolMaster Linear guarantee fast tool changes.
This product range and information may vary depending on the country. Subject to changes to technology, equipment, price and range of accessories. Please get in touch with your local contact person to find out whether the product is available in your country.
Footnotes
The dimensions are approximate; the dimensions specified in the installation plan are valid.
TRUMPF Ltd.
Fax 01582 399260
Email