Combining the existing with the new: punching machines with lasers
1978-1984
1979
The first combination punch laser machine
TRUMPF enters the world of laser technology. The company presents the first TRUMATIC 180 LASERPRESS combination punch laser machine. The beam sources are CO2 lasers with a power of 500 and 700 W from the USA.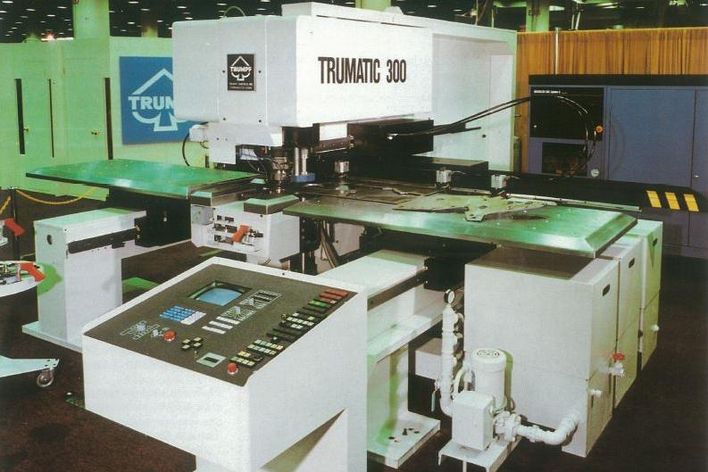 1980
A further innovation: plasma cutting
As a further innovation, the company presents the TRUMATIC Plasmapress 300 plasma cutting machine for the first time at the International Machine Tool Show in Chicago. The Plasmapress combines punching, nibbling and plasma cutting on a single machine. Nowadays, plasma cutting plays virtually no role at all as the power of lasers has increased sharply.