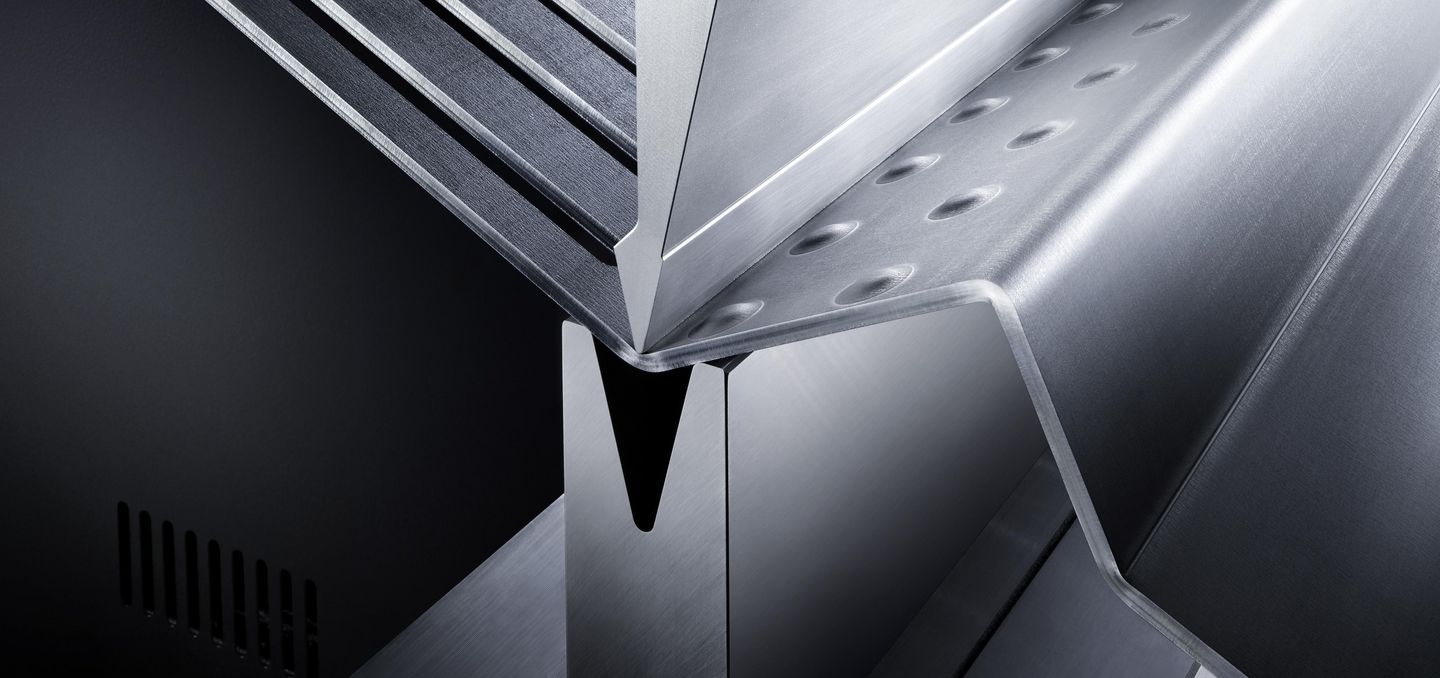 Bending machines
TRUMPF bending machines stand for wide-ranging experience and pioneering innovation. The extensive portfolio includes machines for die bending and panel bending, as well as large-format bending tools and fully automated solutions. There is a wide range of options available for each bending technology to suit your specific application. With TruBend metal bending machines, you can precisely and cost-effectively produce simple or complex parts in any format. You always benefit from excellent part quality, increased flexibility, innovative tools, well-thought-out automation solutions and intelligent software from a single source. We focus on operability and ergonomics to ensure the machine supports the operator in their work as much as possible.
Die bending
In die bending or edge bending processes, the sheet metal is bent through a controlled downward movement of the press beam. The flat sheet is pressed by an upper tool into a V-shaped lower tool (die) and reshaped in a straight line. The backgauges ensure that the workpiece is positioned accurately.
Panel bending
Panel bending is ideally suited to complex bending applications with radius bends, short sides or narrow profiles. TRUMPF panel benders contain a bending frame comprising a C profile, onto which the lower and upper bending tool are mounted. When the sheet metal is bent, the C profile moves up or down and performs a small elliptical movement (the swivel).
Manual die bending
Automated die bending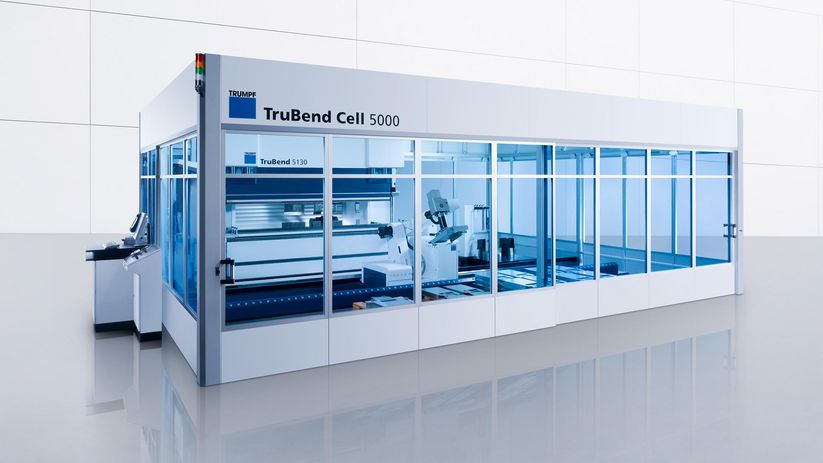 TruBend Cell 5000
Are you looking for productive and flexible automation designed to handle a wide range of parts and ensure consistently high part quality? Then the TruBend Cell 5000 is the ideal solution for you.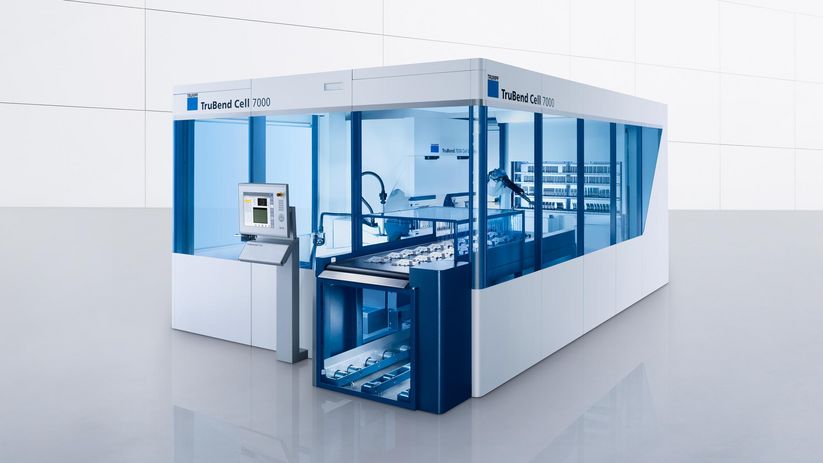 TruBend Cell 7000
Bend small parts in a highly dynamic and efficient way using the compact and innovative TruBend Cell 7000 high-speed bending cell.
Semi-automatic panel bending
TruBend Center 5030
The TruBend Center 5030 processes your sheet metal with outstanding flexibility. Discover what is arguably the widest range of parts in this machinery category with the panel bending technology from TRUMPF. Going far beyond the classic panel bending range, you can use them to bend even complex components semi-automatically.
Fully automatic panel bending
TruBend Center 7030
The TruBend Center 7030 processes your sheet metal fully automatically. A rotary part manipulator rotates and moves the workpieces for you and operates at high speed.
Bending tools
You may also find these topics interesting
Contact
TRUMPF Ltd.
Fax +44 1582 399260
E-mail
Downloads

Bending machines brochure
pdf - 7 MB
TruBend Center brochure
pdf - 1 MB