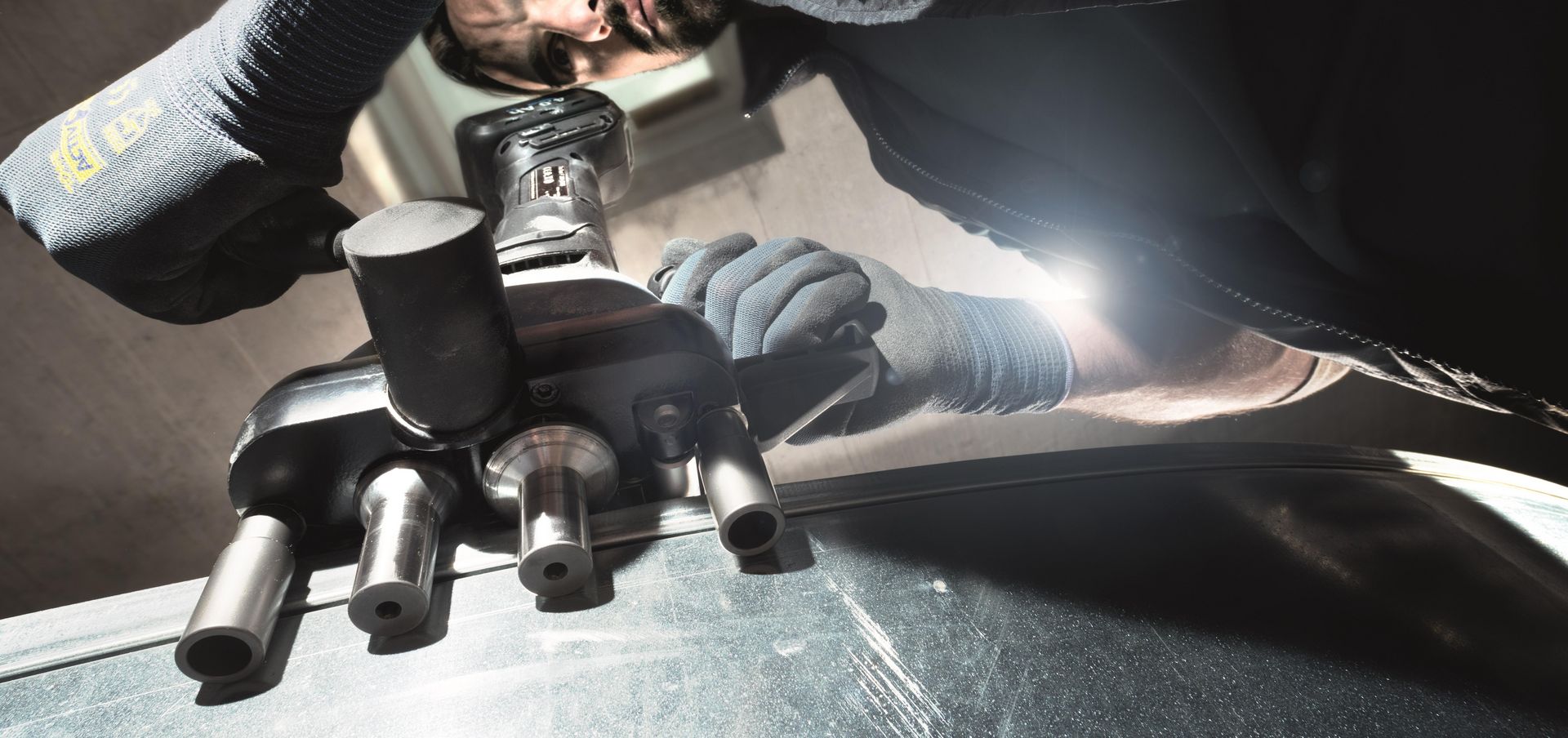 Seam lockers
Super-fast sealing
For heating and ventilation engineers, TRUMPF seam lockers are essential for their daily work, as well as for the construction of façades, fireplace coverings or industrial fans. For both Pittsburgh lock seams as well as angle and standing seams, you will find the correct tool with TRUMPF.
Tight seam joints without force
The seam lockers operate with an automatic feed. This means you achieve a consistently high seam quality.
Comfortable operation
You can work quickly, and with low noise and vibration.
Quick and easy to use
The seam lockers are ready for use in just a few steps; they are extremely easy to handle.
Mobile use
You can use the seam lockers directly at the assembly point, even on mounted ducts.
Power Tools Sales
Fax +44 1582 399261
Email