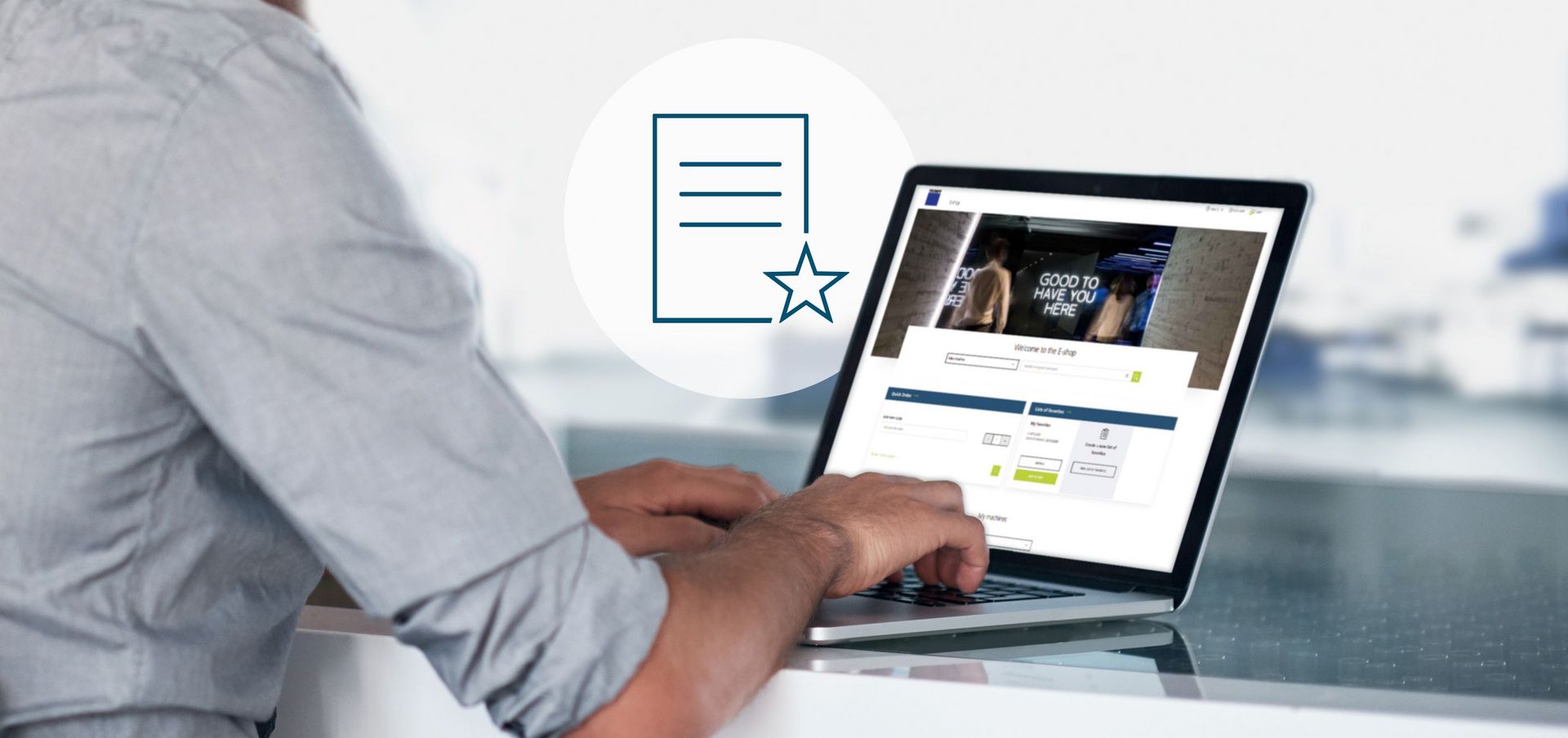 The New TRUMPF E-Shop
Ordering has never been so quick and easy: The new TRUMPF E-Shop for Genuine Parts is here. Experience the quickest and most reliable way to order your genuine parts. With the new TRUMPF E-Shop, you are able to easily identify, order, view and track your genuine part orders. This one-stop-shop saves you valuable time and simplifies your genuine parts ordering process. Discover the new TRUMPF E-Shop today!
Find out more
Discover new E-Shop functions
Log in and get started today
Log in to MyTRUMPF to get started with ordering your Genuine Parts today.
Order now
MyTRUMPF E-Shop Quick Guide
pdf - 1 MB
MyTRUMPF E-Shop
pdf - 421 KB