Convenient scrap handling during punching
The DisposeMaster sorts punching slugs and shredded scrap skeletons automatically according to up to three material types. Scrap removal into three containers, parallel to production, makes subsequent manual sorting and separation of remainder sheet unnecessary. The DisposeMaster can be connected to the TruPunch 3000 and TruPunch 5000 machines, if they are designed for skeleton-free processing, and ensures a machine utilisation rate that is up to 50% higher. An additional benefit for the customer: cleanly sorted sheet metal scrap ensures higher recycling revenue.
Optimised remnant handling
The DisposeMaster ensures cleanly sorted remainder sheet without requiring subsequent manual sorting or separation of material.
Smooth operation
Automatic sorting leads to optimal operational container logistics and more effective use of the container volume.
Profit when recycling
Cleanly sorted material scrap ensures higher recycling revenue.
| | DisposeMaster for 2 varieties | DisposeMaster for 3 varieties |
| --- | --- | --- |
| Scrap, scrap skeleton | | |
| Max. waste size | 500 mm x 500 mm | 500 mm x 500 mm |
Technical data sheet
The technical data of all product versions as a download.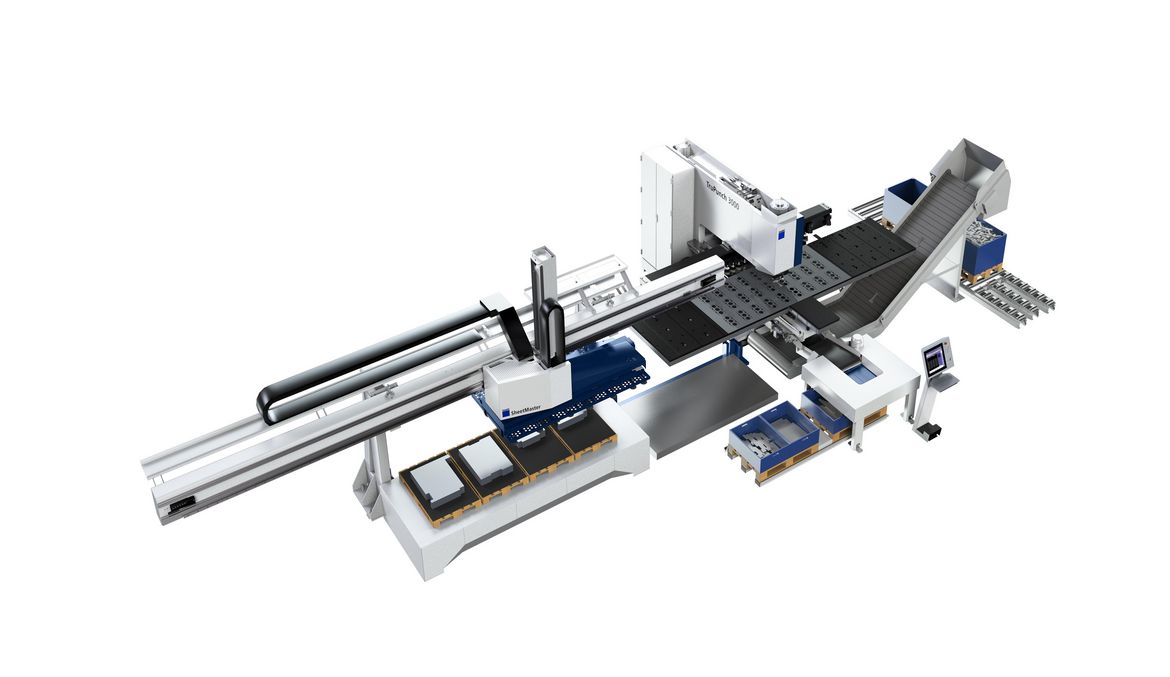 TruPunch 3000 with SheetMaster, SortMaster Box Linear and DisposeMaster
This product range and information may vary depending on the country. Subject to changes to technology, equipment, price and range of accessories. Please get in touch with your local contact person to find out whether the product is available in your country.
TRUMPF Ltd.
Fax +44 1582 399260
Email