Permanently constant level of hardness, even with complex structures
Using the TRUMPF technology package for laser hardening, you can harden surfaces with more flexibility, less distortion, and more uniformity than ever before. The integrated temperature control regulates the laser power independently of location. In this way, there is no build-up of heat along component edges, holes, or in corners, and you can achieve an even hardness depth at a defined degree of hardness. Thanks to the scanner technology with its own work field, large areas and even difficult component geometries can be hardened with a precise temperature, in a uniform manner. Another plus is that you can document your production processes in a traceable way thanks to the sensor system.
Hardening complex areas
Effectively avoid the build-up of heat at the bends, holes or corners of a component.
Easy to integrate
The temperature controller is located directly in the scanner and configuration takes place using the laser control.
Flexible
You can create the widest range of geometries really easily using the scanner.
Controlled quality
As the process is visualised and deviations are reported immediately, you can always keep an eye on quality.
No more reworking
If you harden using the laser, you can reduce the production cycle and shorten the process chain.
Environmentally friendly processing
Laser hardening saves energy and preserves the environment in comparison to alternative processes.
Adjustable camshaft
The areas and edges of a camshaft that are subject to strong mechanical stress can be hardened in a temperature-controlled manner using the technology package.
Section of a laser-hardened component with different planes
Harden two different planes at the same time? Different planes can be processed simultaneously using the TRUMPF PFO scanner optics.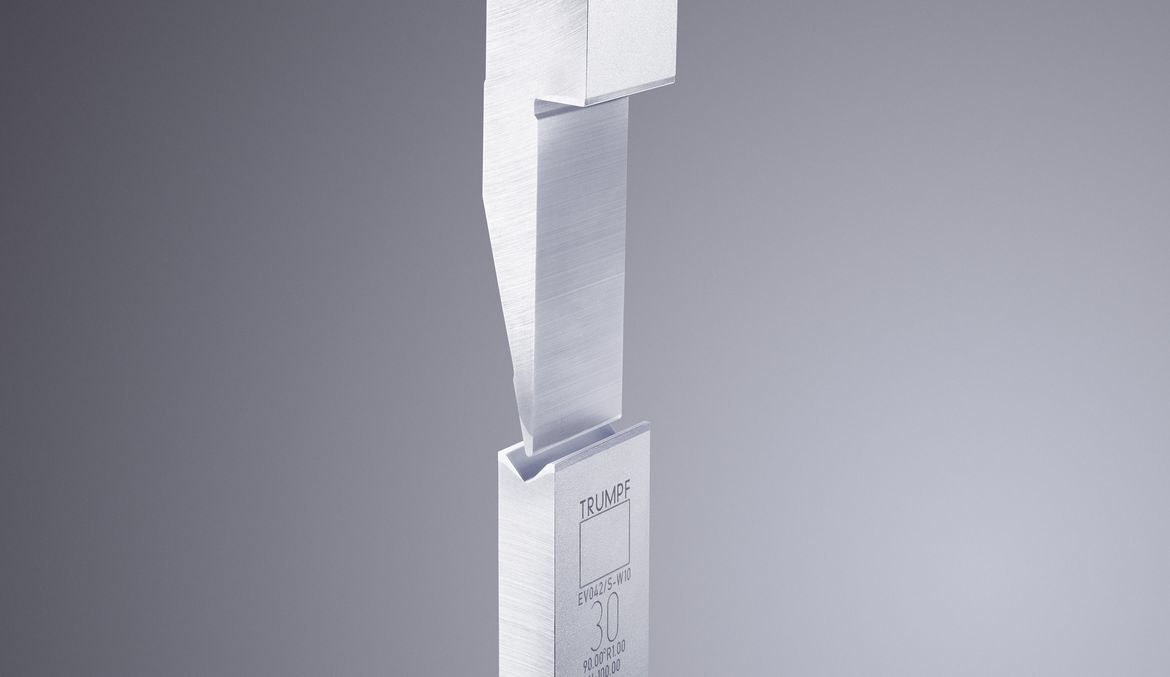 Laser-hardened bending tool
With the technology package you can laser harden the areas of a bending tool that are subject to high stress with a precise temperature. This is standard with TRUMPF bending tool products to increase the service life, whilst also reducing the wear.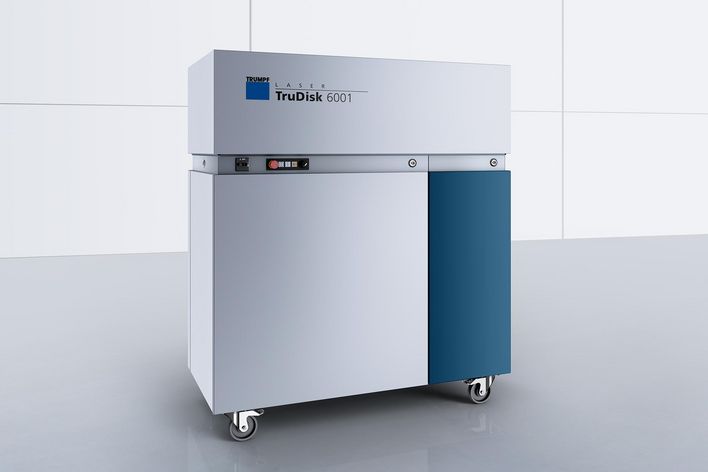 TruDisk
Thanks to the integrated, active laser power control, you can rely on stable processes and reproducible results with this high-performance beam source. All TruDisk lasers stand out with their compact installation area along with a high level of reliability and robustness. The TruDisk disk lasers in the power range up to 6kW are particularly well suited to laser hardening applications.
Optics with pyrometer (PFO 20-2 PO) and cooling elements
The programmable focusing optics from the PFO series are the ideal optics for remote processing. As they have their own work field, even relatively large surfaces can be hardened without the workpiece or focusing optics moving. With the integrated sensor system and control, you can work with complete process reliability, and always achieve an excellent level of quality.
This product range and information may vary depending on the country. Subject to changes to technology, equipment, price and range of accessories. Please get in touch with your local contact person to find out whether the product is available in your country.
TRUMPF Ltd.
Fax +44 1582 399260
Email