Automatically unload and sort finished parts
The SortMaster Box or SortMaster Box Linear automatically sort small parts that fall through the punching or laser flap into up to four boxes. The sorting of parts up to a maximum of 500 mm x 500 mm is performed without supervision during production. This means you can work even more productively. With the SortMaster Box, the containers are arranged in a circle; with the SortMaster Box Linear, small parts fall into boxes that can be moved linearly. Thanks to an additional conveyor belt and another part removal flap, this solution is particularly low-scratch. For both options, the containers can also be removed directly with a pallet jack.
Sorted quickly
Separate four types of parts simply and flexibly.
Maximum benefit
You are even more productive thanks to part removal and sorting parallel to production.
Simple integration
Easily integrate the SortMaster Box into your intralogistics.
| | SortMaster Box | SortMaster Box Linear |
| --- | --- | --- |
| Unloading | | |
| Max. part size | 300 mm x 500 mm | 300 mm x 500 mm |
| Number of containers | 4 Pieces | 4 Pieces |
| Container inside dimensions (L x D x H) | 800 mm x 600 mm x 350 mm | - |
Technical data sheet
The technical data of all product versions as a download.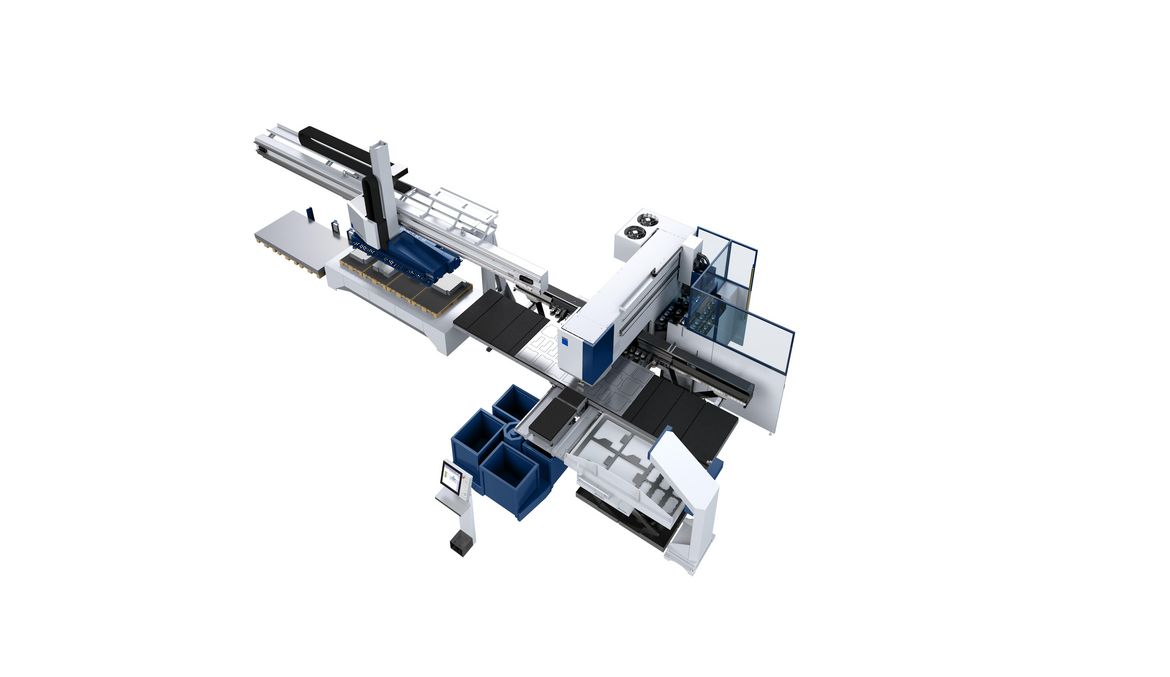 TruPunch 5000 with SheetMaster, SortMaster Box, GripMaster and ToolMaster Linear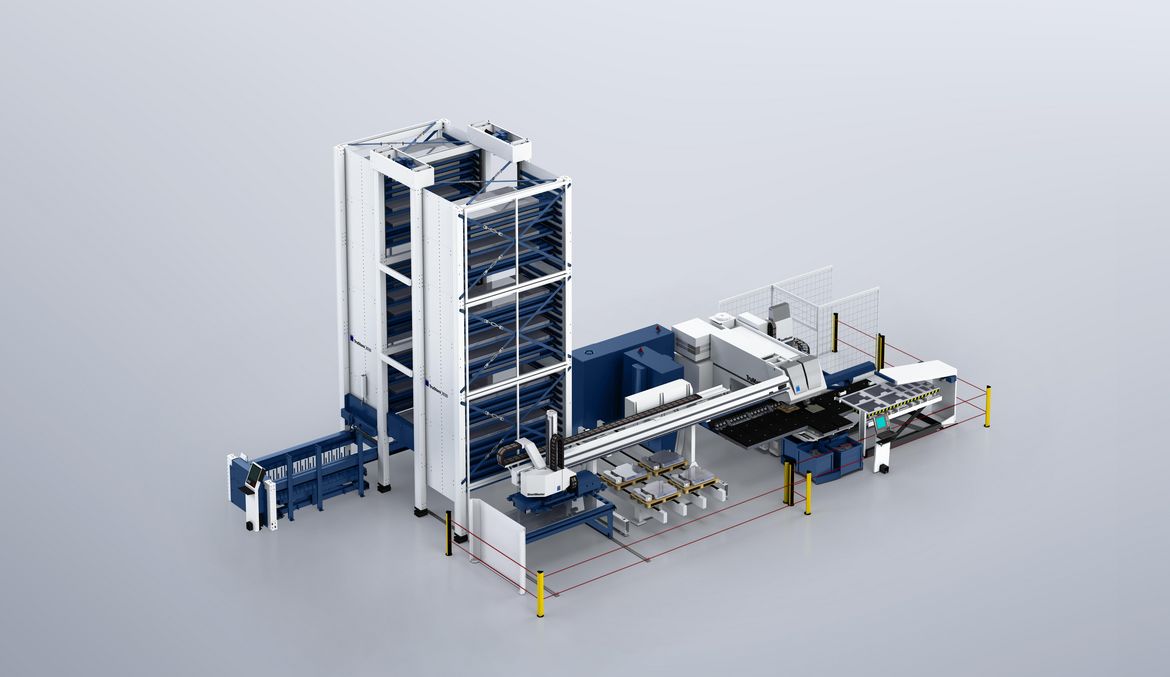 TruMatic 7000 with TruStore 3030 and SheetMaster, dual loading cart on tracks, SortMaster Pallet, SortMaster Box, GripMaster and ToolMaster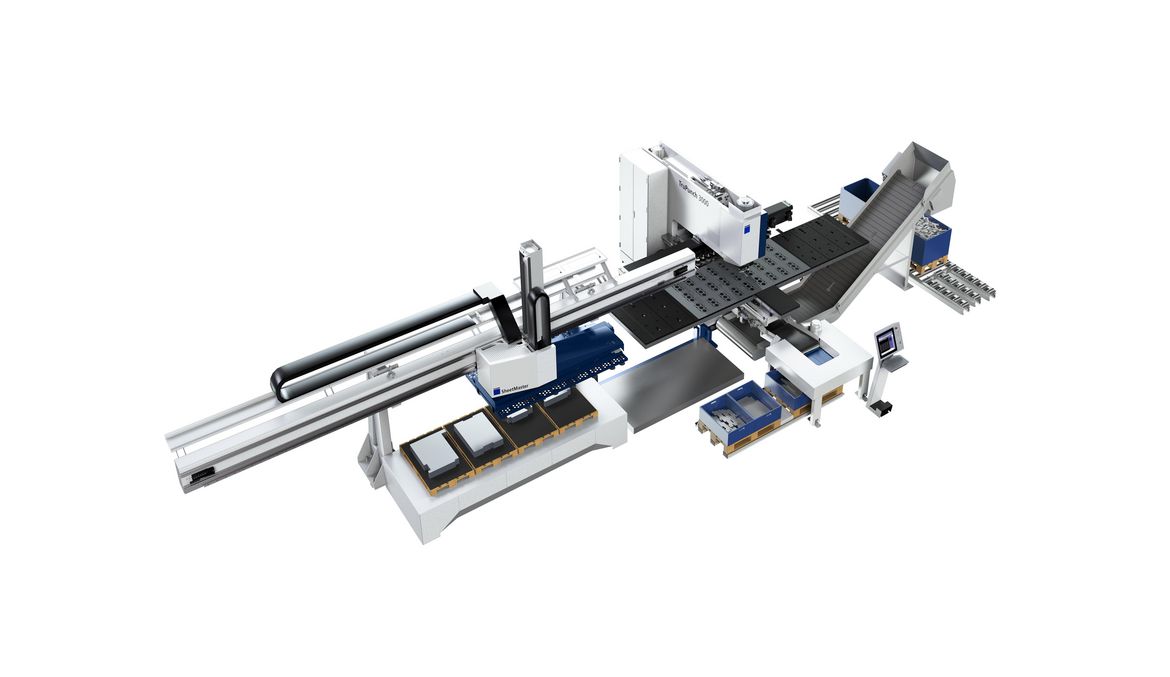 TruPunch 3000 with SheetMaster, SortMaster Box Linear and DisposeMaster
This product range and information may vary depending on the country. Subject to changes to technology, equipment, price and range of accessories. Please get in touch with your local contact person to find out whether the product is available in your country.
TRUMPF Ltd.
Fax 01582 399260
Email